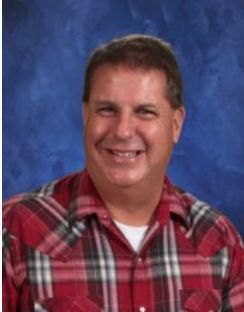 COLE COUNTY − Cole R-V School District has canceled school Thursday following the death of a retired teacher and advisor.
According to his obituary, Edward Hager died on Jan. 8 at the age of 54.
The school district said school will be canceled Thursday to allow students and staff to pay respects to Hager and his family. 
Hager was a longtime agriculture sciences instructor and FFA advisor from 2006 to 2021. He retired at the end of the 2020-21 school year, according to a news release.
Hager was a native to Eugene and graduated from Cole R-V High School.
"Ed's impact on this school, community and students cannot be measured," a news release from the district said. 
A visitation will be held Wednesday night at Immanuel Lutheran Church in Honey Creek from 4 until 7 p.m. The funeral will be held at Immanuel Lutheran on Thursday at 10 a.m. Burial will be at Gott Cemetery in Ulman, Missouri.
Cole R-V classes will resume as normal on Friday, Jan. 14.