COLUMBIA- The Columbia Adopt-a-Spot Beautification Program has signs all across the city, but very rarely do these signs have people taking to social media to answer questions. 
For the last two years, people driving north on South Providence Road have passed by this sign. It has created a conversation about the phrase that reads "The Schultz's (Not Scott)."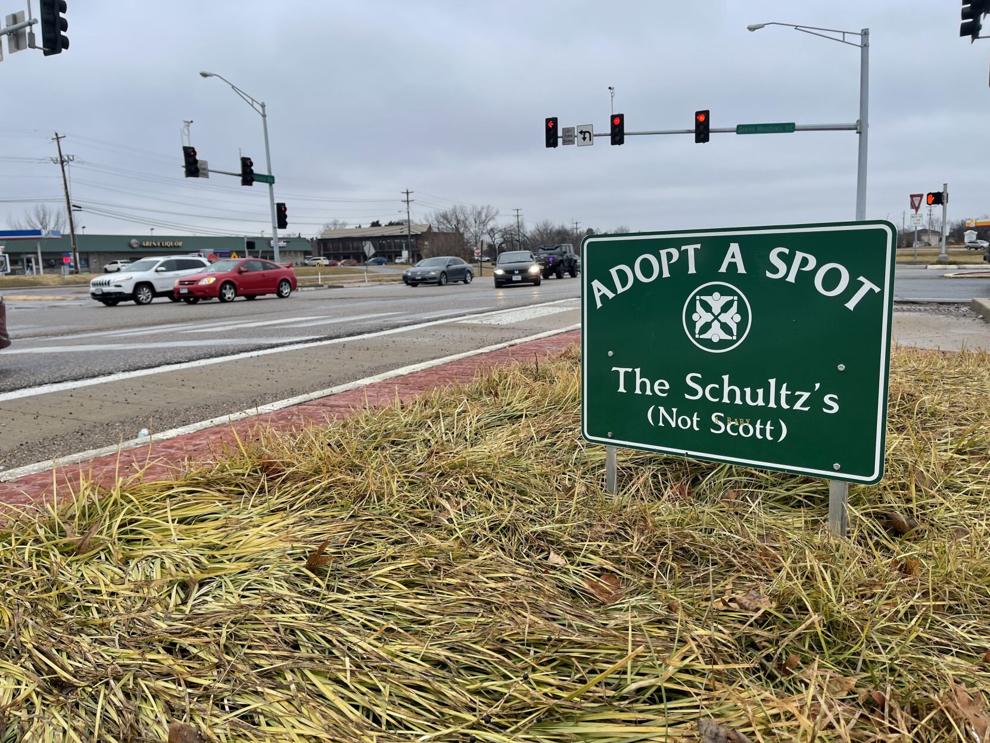 The owners of the sign, Steve and Tracy Schultz, have used the sign to not only help clean up Columbia, but to give the community a little bit of humor. 
"We adopted the sign for two reasons. One I work for a company called Bartlett & West, a civil engineering company, and one of our core values is serving others through caring for our community," Schultz said. "It also shows my son that giving back to the community is important."
Workers at nearby businesses have also noticed the sign and say they were shocked to find out the real story behind the sign. 
"I like that somebody has signed up to take care of that area," Jimmy Aslanidas, owner of Jimmy's Steakhouse, said. "I'm not sure why someone would leave that person off, maybe they just do not get along or maybe it is just a joke. 
The mysterious man named Scott on the sign is Steve Schultz's brother. Steve was fully prepared to explain why he did this to his brother.
"Scott is my brother who lives here in town. He is the type of person that would take credit for that Adopt-a-Spot," Schultz said. "By putting not Scott there, it gives me the upper hand." 
To make things even more funny, Schultz decided to place the sign off of South Providence Road, where Scott must pass it each day on his way to work.
He says it took nearly a year for his brother to notice.