COLUMBIA — Columbia College held two commencement ceremonies in the Southwell Complex gymnasium Saturday, but out of 405 graduating students, one degree recipient stands out from the rest.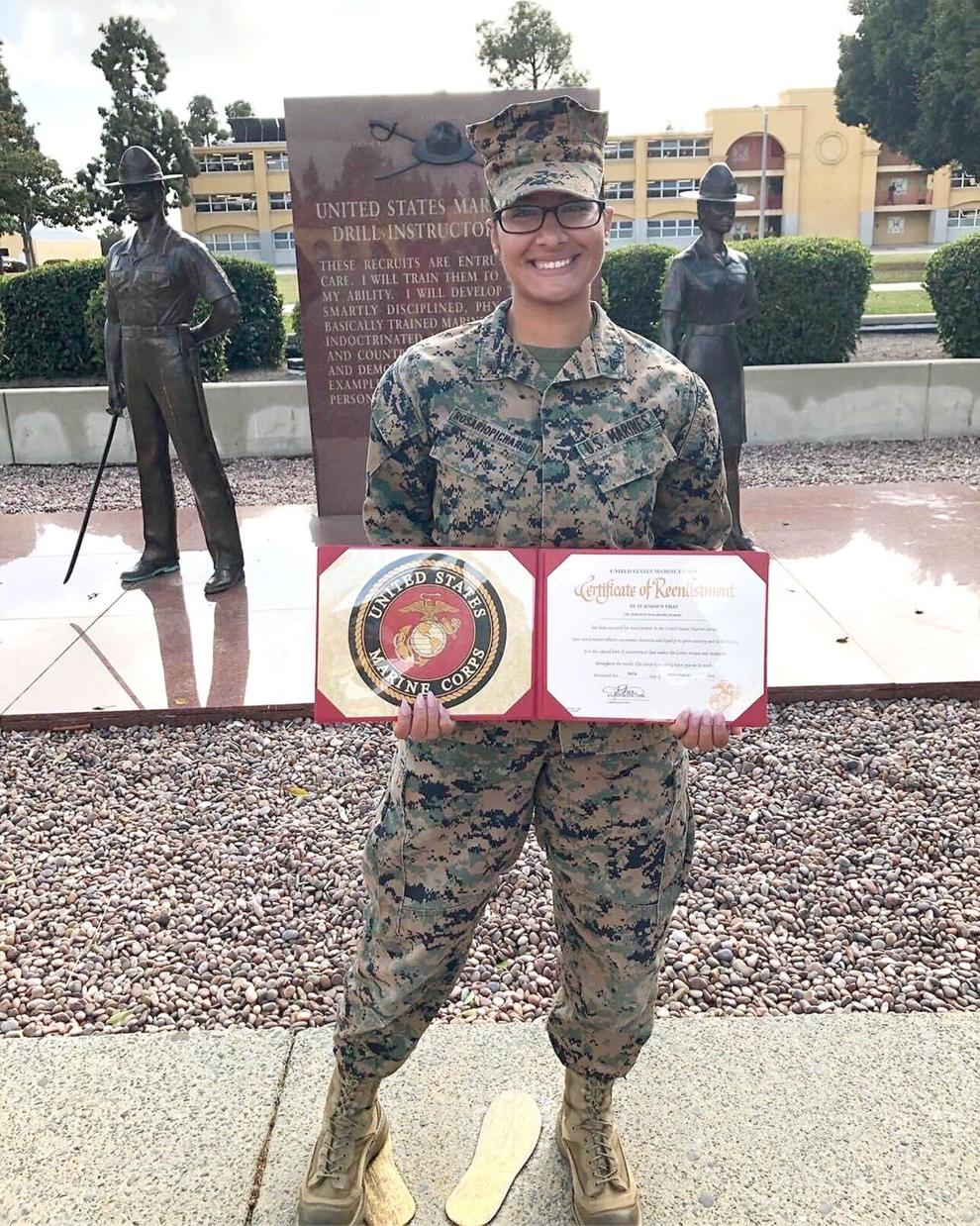 Marine Sgt. Johanny Rosario Pichardo was one of 13 Marines killed by a suicide bomb during the US evacuation out of Afghanistan in August 2021. When she was killed, she was screening women and children near Kabul's airport attempting to flee the country, according to reporting from the Columbia Missourian. She was 25 years old.
Sgt. Pichardo received a posthumous human services degree during the ceremony, which her mother and sister accepted on her behalf. She was an online student at Columbia College.
"We're very honored to bring her family to campus and to honor her—to recognize her sacrifice and also their sacrifice and kind of her spirit that carries on," Sam Fleury, the senior director of strategic communication for Columbia College, said.
After presenting the degree, Columbia College President Dr. David Russell announced the creation of a scholarship in Sgt. Pichardo's name. The scholarship is designed to help military-affiliated students at the college. The Veterans United Foundation donated the money for the scholarship, according to Fleury.
In an essay Pichardo wrote about why she was going to college, she highlighted her wish to make her mother proud.
"I decided to attend college to make my mother proud when I receive my degree and because it'll open a lot more doors for me and make me more valuable," Pichardo wrote.
Pichardo grew up in Lawrence, Massachusetts and excelled in math, science and technology classes. She didn't shy away from extracurricular activities either, serving in student government and junior ROTC, according to the Washington Post.
Her commitment to education was clear to Pichardo's mother, Colosa Pichardo. She says Sgt. Pichardo understood the gift of education and often worked on homework with her four siblings.
"Education for her was the most important thing and a priority," her mother said through a translator. "She worked hard and she was strict and dedicated. She wanted a better life—to have better opportunities for her and her family."
Colosa Pichardo, who only speaks Spanish, said she sacrificed a lot for her family, especially after her husband was deported in 2021.
"[Johanny] would always say, 'Mommy's doing her part so we have to do our part as well,'" Colosa Pichardo said while fighting back tears. "I raised them with a lot of sacrifice and at the same time with a lot of love and a lot of happiness."
When asked about how she wanted her daughter to be remembered, Colosa Pichardo pointed to her face and smiled.
"Her smile, intelligent, beautiful, positive, very caring and dedicated to be a better person," she said.
She added that her daughter's memory will live on in the minds of her family and that the unimaginable loss was hard to describe.
"I don't have the words to describe my daughter," she said. "She was the one that kept us all together and afloat. She did everything for us—she was our support system."
Colosa Pichardo said she was grateful to receive the invitation from Columbia College and that her daughter will be recognized and remembered for her hard work.