COLUMBIA - Students at Two Mile Prairie Elementary School finally have the opportunity to admire their hard work after planting pumpkins and sunflowers last spring.
In May, Two Mile Prairie students took part in Agriculture Day, where they were allowed to extend their learning outside the classroom.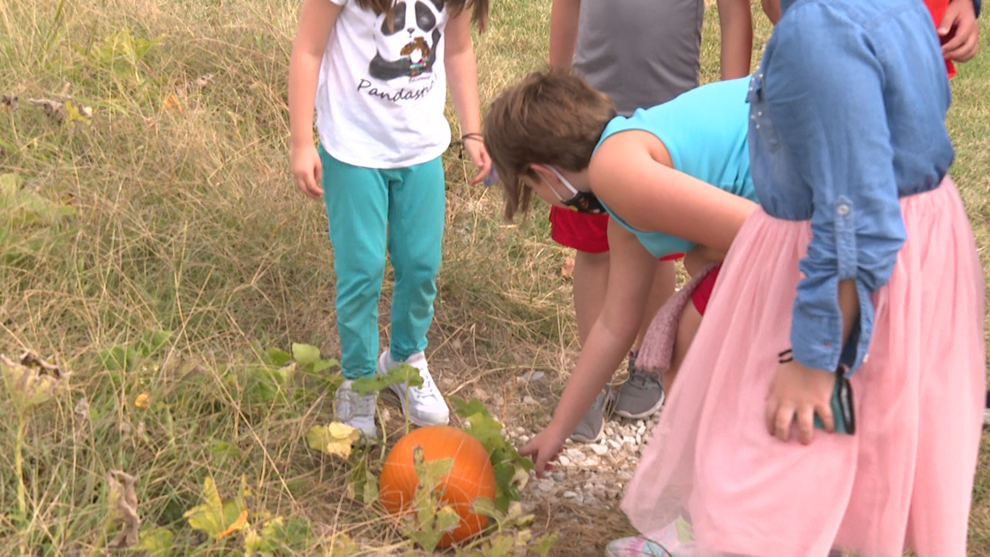 The "Ag Day" helped kick off the transformation. Students got up close to cows, chickens, sheep and alpacas, as well as a half-dozen kinds of rain-spattered tractors.
One of the activities students took part in was the planting of their pumpkin patch and sunflower field.
Five months later, the field is full of life.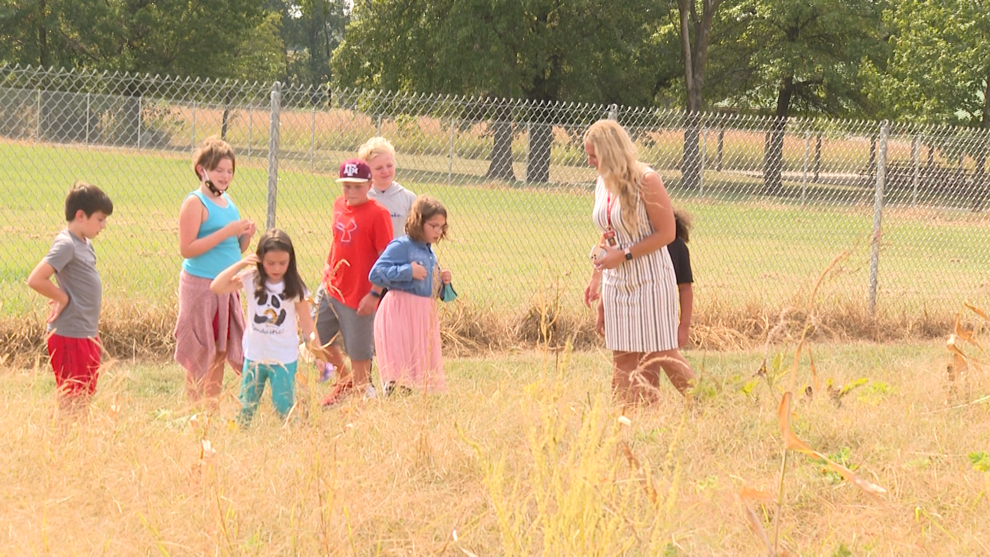 Principal Amanda Ruyle said the students are ecstatic to take the pumpkins home to share with family and friends.
"The students love it, that is what brings me the most joy, is seeing their excitement for it," Ruyle said.
Ruyle says during recess, students ask their teachers to come out and check on the pumpkins.
The pumpkin patch is also used for learning, as it allows students to talk about their observations and tie them to science and agricultural studies.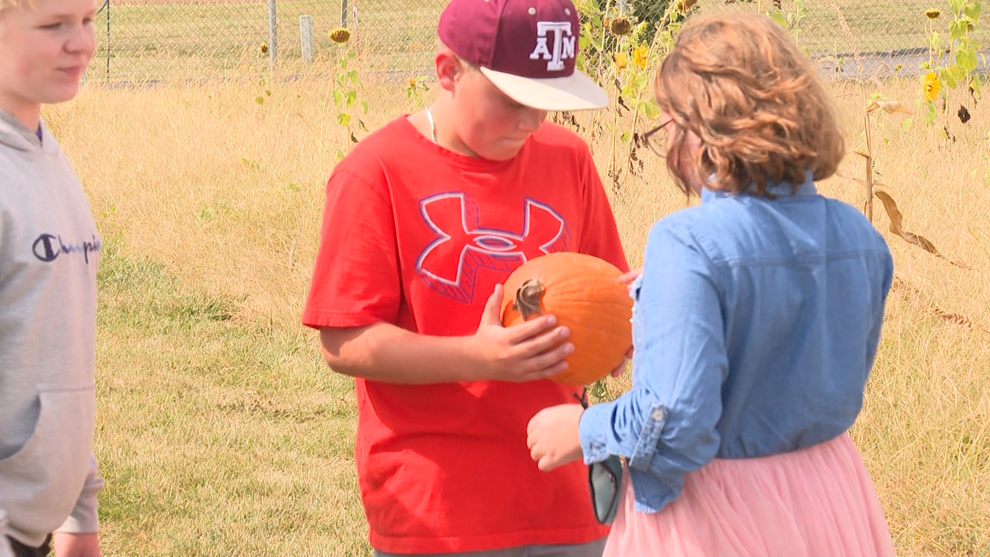 Dawn Mueller, a student at Two Mile Prairie, said she has big plans for when she gets to take a pumpkin home.
"I'm looking for a big pumpkin for my mom and dad to carve together, " Mueller said. "My brother is probably going to do a scary one, so I might do a silly one."
Ruyle said even though the school is farther northeast, the 140 students who attend the school are like a tight-knit community.
"We've got great opportunities with the connections to our families that are part of agriculture and farming," Ruyle said. "And then just also a lot of families that their grandchildren have gone here and their parents have gone here and so it just feels like a family feel.
The elementary school is in the process of becoming a place-based school, meaning the students' learning is influenced by the area surrounding the school. Economic and environmental factors tie into the lessons and learning experiences.
"We decided that we really wanted to be a place-based school, focusing on using our land and community to learn from, but with a focus on agriculture, " Ruyle said. "Our big kick off to that was Ag Day."
Two Mile Prairie was able to partner with the University of Missouri's College of Agriculture, Food and Natural Resources for ideas on the pumpkin patch.
The school is looking to make Ag Day an annual event, with hopes of partnering with local organizations and families after its success last spring.