COLUMBIA - The Columbia Fire Department (CFD) says residents should be cautious when using a space heater this winter. 
This comes after an apartment complex fire in the Bronx killed 17 people on Jan. 9. New York officials said the cause of the fire was due to an electric space heater. 
On Jan. 11, the Columbia Fire Department went to the Heather Ridge Apartment complex and distributed fire safety flyers in response to what happened in the Bronx.
The flyer listed different ways to stay safe when living in an apartment complex or when using a space heater.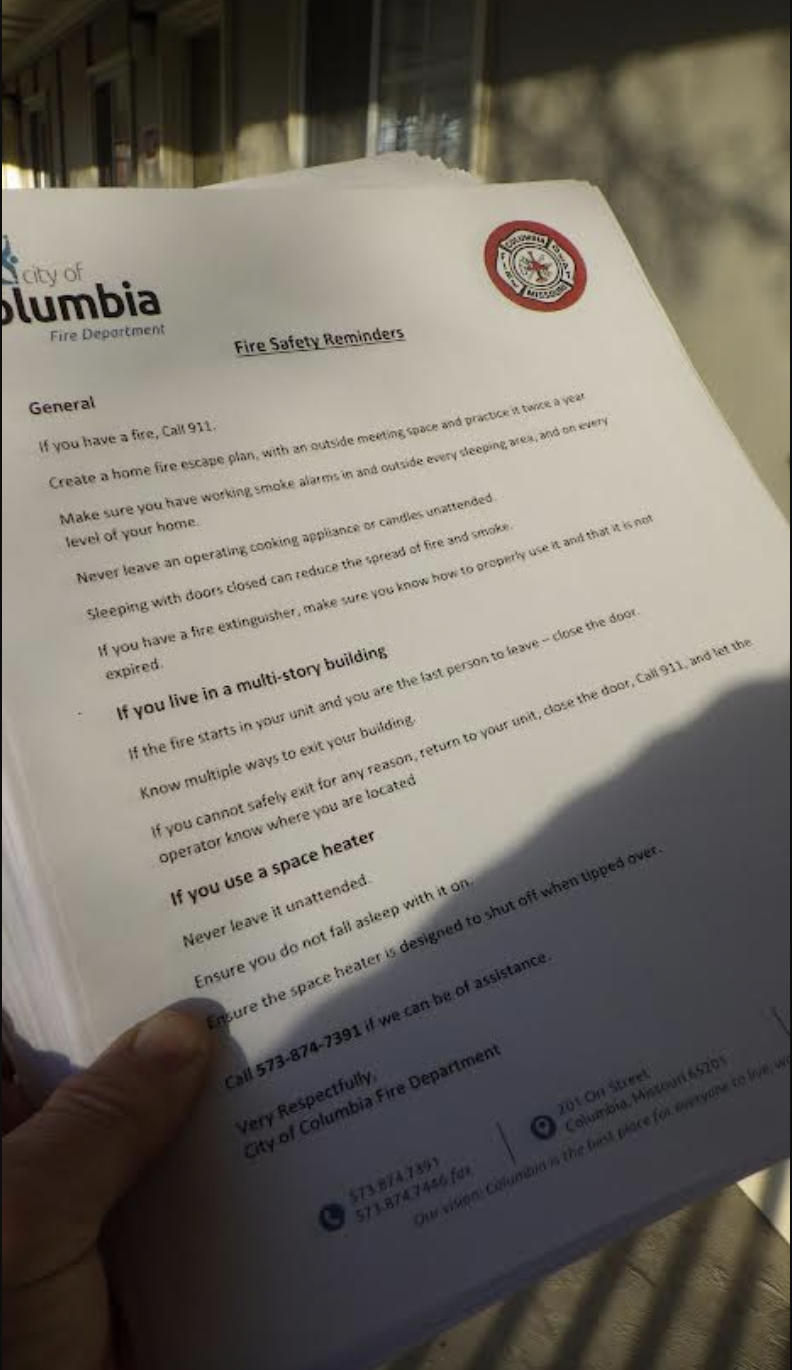 Assistant Fire Chief Clayton Farr said residents should be careful when using a space heater and to make sure the device is up to standards. 
"To ensure that we purchase space heaters which are designed for that function, that are UL listed, that have tip protection, meaning if they fall over they will shut off, and to keep the heaters as close as possible to the electrical source, so plug them directly into a wall," Farr said. 
Farr said one way to stay safe is to make sure home improvements are up-to-date, including insulation and doorways, so that space heaters are not needed. 
"Ensure that doors are caulked, windows are secured, so we can cut down on drafts and reduce the necessity for space heating," Farr said. 
He also said the fire department felt it was necessary to send out flyers to the apartment complex to ensure that residents knew how to stay safe. 
Farr said people who live in apartment complexes and those who live in houses should practice a fire escape plan with their families and roommates. 
"So, we would ask that everyone, small children all the way to the most senior occupant in the apartment, find and practice a fire escape plan," Farr said. 
He also said the fire department is working with the city of Columbia to create a new way to get fire safety information out to every resident in Columbia. 
With the recent fire in the Bronx, the CFD says people should be careful when using a space heater and practice a fire safety plan as a precautionary measure this winter season.