COLUMBIA − Stephens Lake Park is facing an increase of algae in its ponds and a series of maintenance issues due to staff shortages.
Columbia Parks and Recreation is struggling to keep up with maintenance due to staff shortages affecting employers nationwide. The Parks Department usually has about 600 part-time employees for the summer and only has above 300 for the year.
"We're not any different than any restaurant, retail store, gas station," Mike Griggs, director of Columbia Parks and Recreation, said. "So we definitely went through a really severe shortage of employees this past summer."
While you might not notice the staffing issues while walking through Stephens Lake Park, you will notice that the lake is green.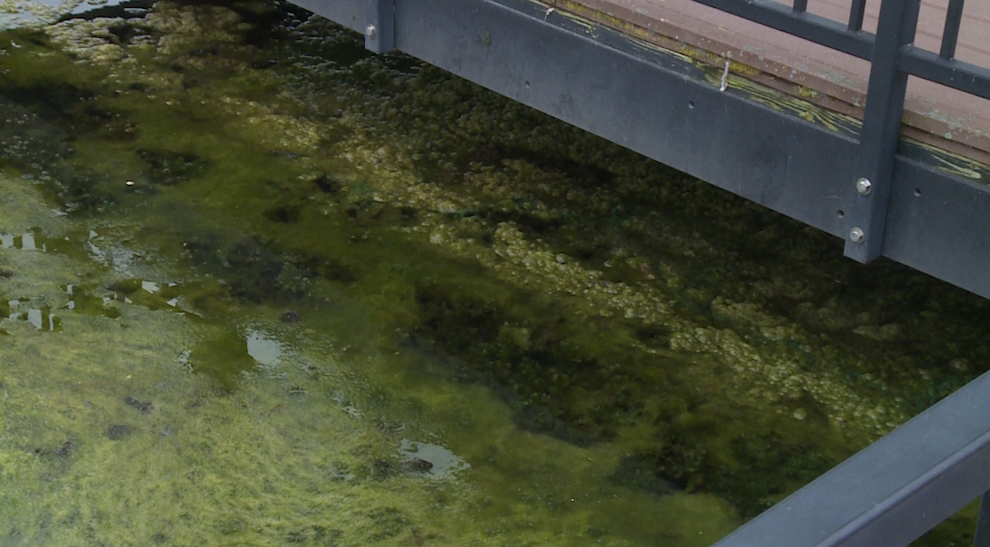 One Columbia mother said she has not noticed any issues besides the increase in algae when trying to go swimming with her son this past summer.
"I see young people swimming in the water that's infested with algae and I don't think it's healthy myself, I wouldn't do it," Willie Jones said. "I love the sidewalks and they cleared some of the brush from the side of the lake and it's very nice this time of year."
Griggs said the increase in algae is typical for the time of the year however, dog waste increases the growth of it.
"The first thing that really helps is for people to pick up their dog waste, because that's just pure fertilizer that goes into the lake and that causes that algae to bloom," Griggs said. "The second thing is we've done is pump the water from the bottom that's cold and bring it up to the top so that it filters through a bunch of plantings."
Frequent parkgoer Tim Meyers said he has noticed broken tree branches after storms, but said he understands the time and team of people it takes to clean up.
"I have 30 acres with a lot of trees and if we have any kind of wind, rain or storms, limbs are going to be down and I always need one or two people to help me and if they don't it's a job," Meyers said. "I would imagine here you would need fifteen people just to get the park back into shape."
Griggs said mowing rotations have been part of the maintenance issues.
"It takes us two weeks to mow all the parks, it might take us two and a half weeks to mow all the parks once," Griggs said. "If you're sitting there and you're looking at your neighborhood park and you say it's been a couple of weeks it's because it's taken us longer to get to all the parks."
Jones mentioned he has also seen broken tree branches around, but they are picked up after a few days.
Despite the increase of algae levels and lack of maintenance at times, many residents have not noticed many changes.
"I just look at the park and always feel so comfortable with it and feel like it's being kept fairly well," Meyers said.
Another park visitor said she has noticed that the mowing and lawn trimming has not been as well kept as well as it has in years past but nothing major that has impacted her enjoyment.
Stephens Lake Park is set to host the Roots N Blues Festival this weekend, Sept. 24 through the 26. Griggs said that the Stephens Lake Park will look great by this weekend.
'We kind of prioritize our park maintenance based on the activity that's going on," Griggs said. "We basically see what's going on and make sure those areas are fixed then hit our natural areas or neighborhood parks after we get through with those priority areas."