COLUMBIA - The Columbia Public School Foundation announced a $1 million donation from the estate of Kathryn "Kay" McLeod, a former CPS teacher. 
The CPSF is a private foundation established by community volunteers and governed by a board of directors.
The goal of this foundation is to enhance education in the district. Since the foundation started in 1996, it has awarded more than $1.4 million to projects that support teachers and students in all of the district.
This $1 million donation is the largest gift in the foundation's 25 year history.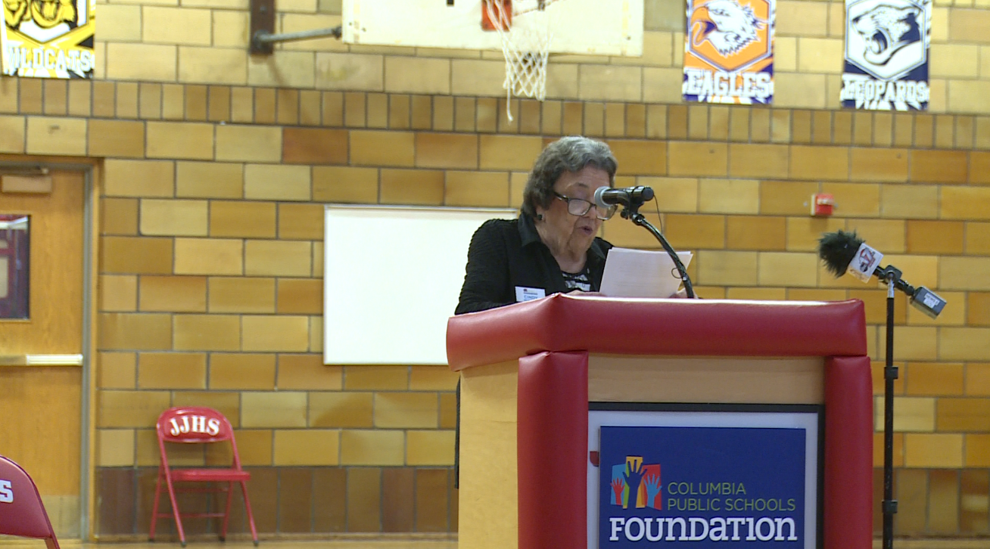 According to Cindy Mustard, the President of Columbia Public Schools Foundation, the foundation knew about the donation before the pandemic. They decided "to save it for a time when they could announce it and when things are moving ahead." 
McLeod, who died in 2019, was a CPS teacher, along with her husband James "Mac" McLeod. She taught physical education at both Jefferson Junior and West Junior High School for 24 years, from 1948 to 1972. Mac was a successful boys' basketball coach at Hickman High School, where they won a state championship in 1962.
In 2013, McLeod was honored by the Foundation's Hall of Leaders with the Retired Educator Award.
"To me the most challenging and rewarding job is teaching. All students have potential, and our job was to help it emerge," she said when accepting the award. 
With this donation, the foundation has some ideas on where the money is going to go but are still deciding and seeing what schools or programs summit grants.
"Part of what we are going to do is establish some scholarships, but we haven't figured it all out," Mustard said.
Mustard also explained that they do not give out all the money at once, they carefully look at what is needed and what grants have been requested.  
The foundation says more details on the scholarships will be announced as they are available. 
More information on CPSF can be found on its website.