COLE COUNTY - A 20-year-old Wardsville woman has died after she was shot Sunday in what officials are calling an accidental shooting.
Hallie Phillips succumbed to her injuries Tuesday around 3 p.m., according to court documents. Phillips was a student at MU, KOMU 8 confirmed.
According to previous KOMU 8 News reporting, deputies responded to 9014 Century Farms Road around 1:30 p.m. Sunday.
A 911 call claimed Phillips had been accidentally shot, the Cole County Sheriff's Office said. The investigation later revealed that her 23-year-old boyfriend, Joshua Wilbers, had shot her while handling a gun.
Court documents say deputies arrived on scene and found Phillips on the ground and unconscious. Phillips was then taken by helicopter to University Hospital.
According to the probable cause statement released Wednesday, in an interview, Wilbers said he recently purchased a .22-caliber rifle and was going outside to shoot the gun. He told deputies that Phillips asked him about the firing pin, so he "removed the magazine from the bolt action gun and cycled the bolt back at least two times to make sure there was not a shell in the chamber."
Wilbers said he looked down at the gun, pulled the trigger and it fired, striking Phillips in the face, according to court documents. It noted that he was approximately 6 feet away from Phillips.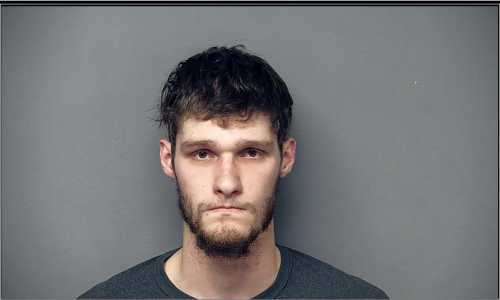 He also told deputies he picked Phillips up and carried her outside to a car with the intent to take her to the hospital, but then decided to call 911, court documents said. He said he feared he would not make it to the hospital in time. 
Wilbers was arrested Tuesday night without incident and was transported to the Cole County Jail, where he's being held without bond. He is charged with first-degree involuntary manslaughter and armed criminal action. 
Court documents said blood at the scene and home security video matched Wilbers' statements.