COLUMBIA - Children's Grove recognized Columbia Public Schools' Superintendent Dr. Peter Stiepleman with a kindness tree, as a part of April's Kindness Month celebrations.
The small ceremony for the superintendent took place at 3 p.m. in front of the district's Aslin Administration Building. The Children's Grove representatives that were at the recognition awarded the tree to Stiepleman in front of family, friends and co-workers.
Stiepleman was humbled and grateful for the recognition from the Children's Grove. He said that each step throughout his career has shown him to bring kindness to every situation he faces.
"This is my 16th year, and to have had the opportunity to work as a teacher at Derby Ridge and as administrator at West Boulevard and then here in central office," Stiepleman said. "And each step along the way, trying to bring those ideals of kindness, and to be recognized by an organization like this is so amazing."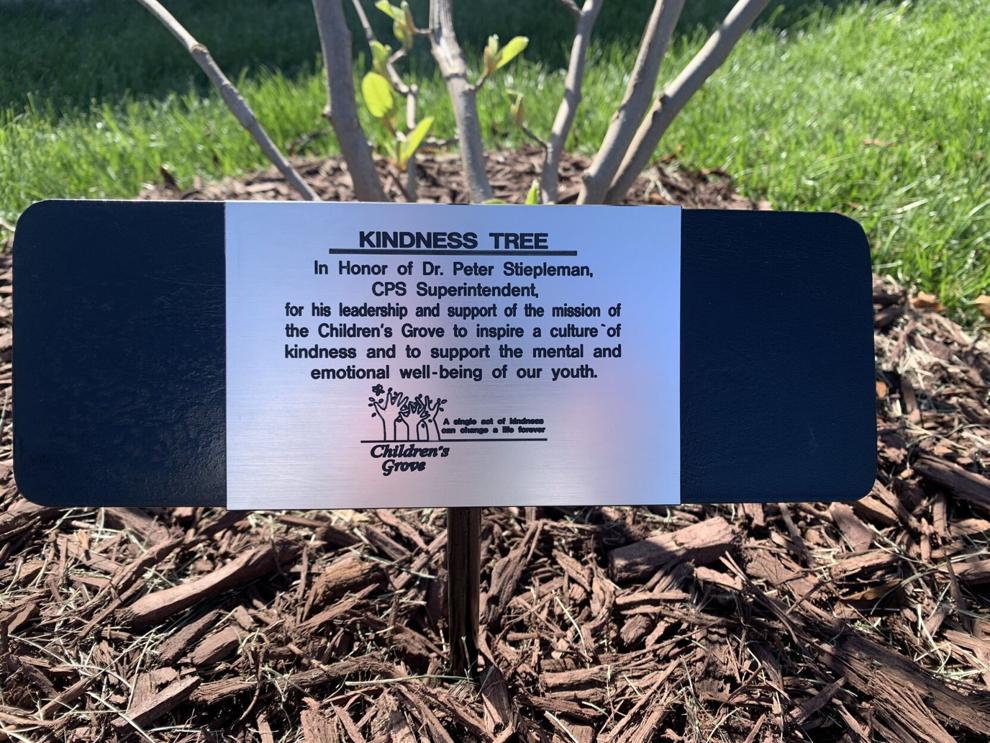 While receiving the recognition, Stiepleman pointed out that there were many people the tree represented besides himself.
His friends, family, co-workers and the Columbia community were all a part of the kindness tree dedication.
"So you think of a tree almost as a symbol, right? I mean, it has its roots," Stiepleman said. "But also it has to be tended to and nurtured, and I feel like in so many ways that we've tried to do that as a school district."
Stiepleman will retire after the end of this school year in June. However, Stiepleman said that this tree represents more than just kindness. It represents the interconnected network of the entire Columbia community for years to come.