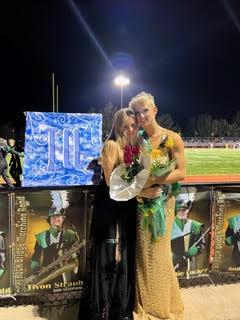 COLUMBIA - It's a tradition as old as time: homecoming queen. 
But this year, Rock Bridge High School made a change in their traditions. Senior Zachary Willmore won the title of homecoming queen at this year's homecoming game. 
He's the first boy to win the title. 
"It was literally like a dream" Wilmore said. "It was just really special to me."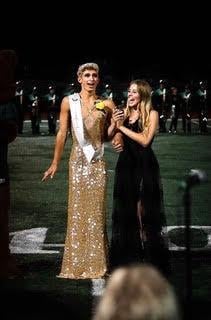 Willmore is a cheerleader on the varsity team at Rock Bridge. 
Willmore said he put up a social media poll that determined whether he would become king or queen.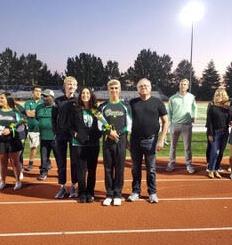 "They thought queen could look prettier on the sash," Willmore explained. "So I chose queen."
"Zachary Willmore is a wonderful student," CPS spokesperson Michelle Baumstark told KOMU 8. "He's engaged in school, active in activities, including cheer, and is not afraid to ask questions and identify challenges he sees around him."
However, this homecoming win isn't the first victory for Willmore. 
Willmore has over a million followers on TikTok. On the app, he has posted videos of outfits he's worn at school that have caused him to receive dress code violations. 
"Teachers were allowed to make the call of what was appropriate," Willmore said. "Many times I did feel like they could target students, and I did feel targeted in some scenarios."
He also received hate on the app for his homecoming win and outfits he wears.
"Online, I did get some hate," Willmore said. "After I won, my TikTok account was reported and banned for a couple days."
With his popularity on the app, Willmore called for a change with Rock Bridge High School's dress code. 
"He has challenged the dress code over his time at Rock Bridge and is working with the school to develop a more up-to-date dress code for the school," Baumstark explained.
Willmore said he's a part of a group of students taking active steps to fix some of the dress code rules. 
"They put me in charge of creating the new dress code," Willmore said. "I got to make a rough draft which got sent to the student council and then to the principal."
The current dress code is in the student handbook at Rock Bridge High School. It states:
The RBHS dress code is currently undergoing a revision for the 2021-2022 school year to be more inclusive of all students. Dress and grooming are considered matters of individual taste. The primary responsibility of dress for school is left to students and parents. The RBHS administration reserves the right to limit specific dress that is disruptive, distracting, unsafe or inappropriate for the school environment
"A group of students has been assembled to work on the dress code revisions with administration," Baumstark said. "They are still at the beginning stages, but Rock Bridge hopes to have a revised dress code by the end of the school year and before Zachary graduates."
Willmore is making a difference in the classroom and a difference in his own home. He reflects on the memory of winning homecoming queen as a happy one.
"My grandparents were there that day, and I hadn't really formally come out to them. I was really nervous about that," Willmore said. "I saw them in the crowd, and they were crying which made me really happy when they called my name. It made the win a lot sweeter."
As time moves on, this tradition looks different at Rock Bridge. More people can now experience and share the exciting moment Willmore was able to have. 
"It showed that people actually did care about me," Willmore said. "It was the final stepping stone for me to be like 'people like me.' I feel happy."
Other high schools in the district have also made efforts to be more inclusive with homecoming royalty titles.
Hickman student government made the unanimous decision to replace the traditional king and queen system. Homecoming royalty now will crown only one winner based on the student body's vote.