HARTSBURG − The Cole County Historical Society and Museum hosted a golf fundraiser at Eagle Knoll Golf Course Friday.
Around 40 people played in the scramble style tournament, which had extra fundraising opportunities along the way, such as a putting competition at the first tee.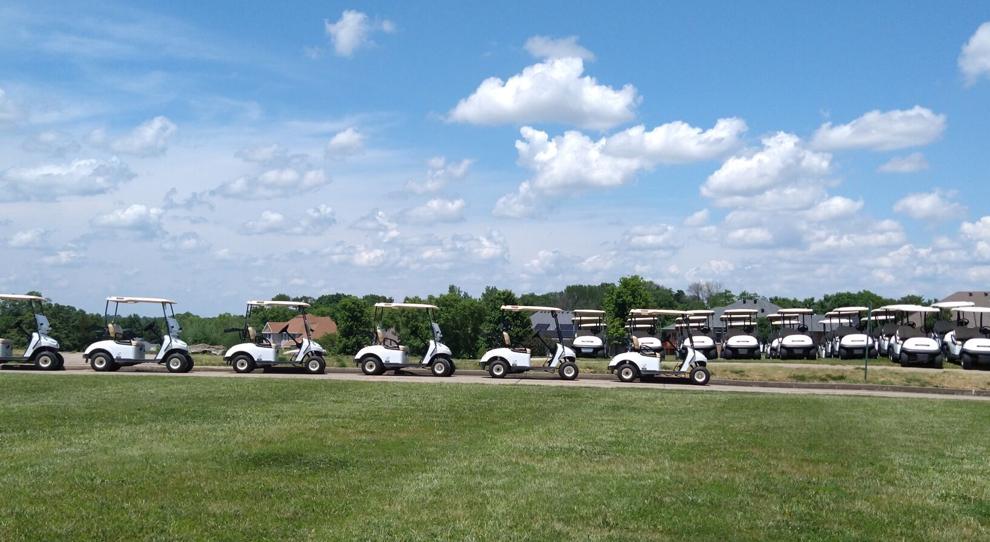 Clay Broughton, a member of the board of directors, said the golf tournament started in 2019 as a new fundraiser to engage Cole County residents. He said the pandemic hurt their donations.
"I know that while this pandemic has happened, there's been economic struggles for a lot of different people," Broughton said. "That always cuts into nonprofit donations and contributions, but I tell you what, we've got great sponsors this year."
The Cole County Historical Society and Museum, located in Jefferson City, has been closed to the public since last year due to COVID-19.
Broughton said they have marriage records for the past 200 years, a Civil War collection, photographs, land deeds and even the inaugural gowns of Missouri's first ladies. The Cole County Historical Society and Museum believes it all has a place.
"To say any of them are more important than others, we typically stay away from," Broughton said. "They all have their place, they all have their importance."
Jefferson City Mayor Carrie Tergin said she appreciates what the historical society does for the community.
"We have a long standing partnership with the Cole County Historical Society," Tergin said. "They're an integral part of our community they continue to celebrate our history and they really keep our history alive for us in the capital city."
She said it is an exciting time since this year is Missouri's bicentennial, last year was Cole County's bicentennial and 2025 is Jefferson City's bicentennial.