JEFFERSON CITY - The Missouri Department of Transportation covered up racist graffiti on the Pat Jones Pedestrian Bridge Wednesday.
The graffiti was on a lighting control box in the middle of the bridge. It read "United We Stand" and had the group's website across the front and side.
According to the Southern Poverty Law Center, Patriot Front is "a white nationalist hate group" that was formerly a part of Vanguard America but broke off after the "Unite the Right" rally in Charlottesville in 2017.
There was also writing on top of the vandalism that read "fascist" and crossed out some of the red, white and blue Patriot Front writing.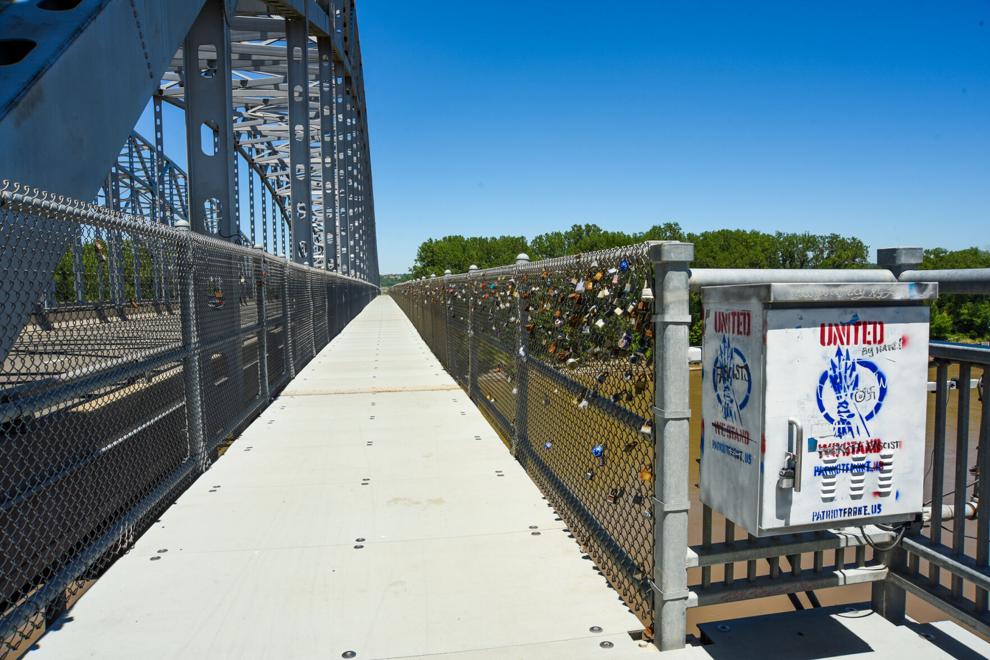 "Our crews painted over the vandalism today after being informed of it earlier today," said Adam Pulley, communications manager for MoDOT.
The power box is currently completely black as of Wednesday afternoon, and the Patriot Front graffiti is no longer visible.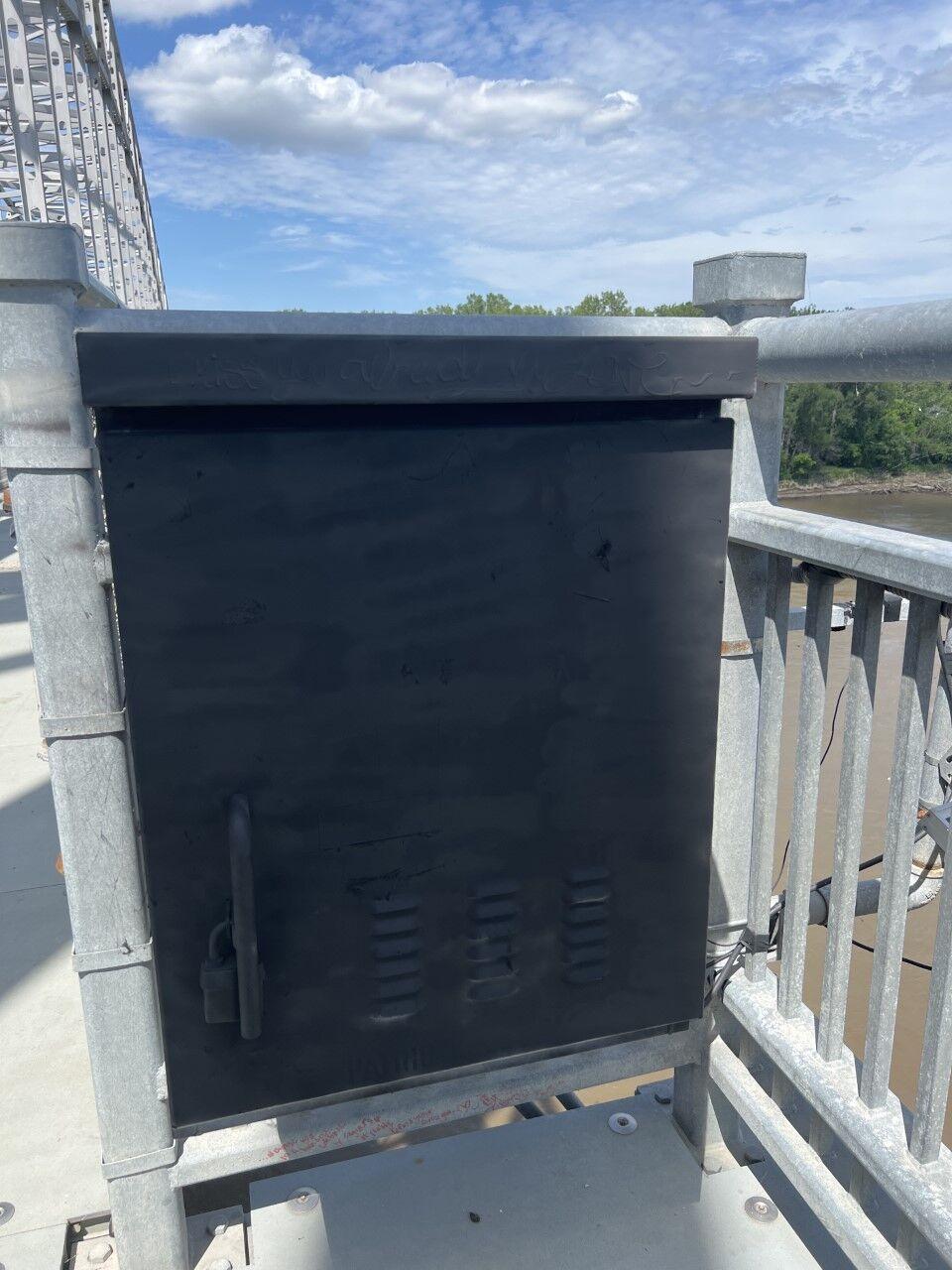 "When vandalism is reported on MoDOT Right of Way, crews remove it or paint over it as soon as they are able," Pulley said.
According to the Jefferson City News Tribune, there was graffiti supporting Patriot Front under the Lafayette Street U.S. 50/63 northbound on-ramp in January.
Nimrod T. Chapel, Jr. is a trial lawyer and the president of the Jefferson City and Missouri State Conference of the National Association for the Advancement of Colored People. He says the timing of this incident makes things even worse.
"Unfortunately, Jefferson City had just come away from Juneteenth," Chapel said. "And so we had an excellent celebration, there were people in our community who were recognized for their contributions to the state and here locally."
Chapel has been the NAACP president for the last decade and says that in his experience, Missouri has a huge problem with civil rights.
"This isn't a mistake," Chapel said. "This isn't someone trying to express their First Amendment. This is someone who's actually trying to silence our community with their wall of hate."
Chapel says this incident speaks to a larger issue beyond vandalism. He says that covering it up is the first step, but that cannot be all that is done.
"The second thing is, we got to do something to make sure it doesn't keep coming back," Chapel said. "As long as these forces are here, then I think we're going to have to step up our vigilance. But we as citizens can help with that."
Chapel says the most important thing that everyday people can do to address this broader racism issue is to be vocal about it.
"While we can rely on the police, while we can rely on law enforcement or public servants, we have to know where we are," Chapel said. "And part of that is, if we see something that…is not right, we need to say something."
According to Chapel, vandalism is a misdemeanor in Missouri, but repeated vandalism is a felony. Depending on the property, it could be a felony depending on how local prosecutors charge it.
Despite the fact that the vandal's identity is unknown, Chapel believes they will get their due punishment in time.
"We believe that our prosecutor here in Cole County would be standing with the community against that kind of vandalism and charges the heavy crime that it is," Chapel said.