JEFFERSON CITY - While you're shopping for groceries, you may start to see the price of milk increase in the next few months. 
Regular whole milk was $22.88 per hundredweight for the month of March, according to the U.S. Department of Agriculture. The price per hundredweight increased $1.24 from February.
Scott Brown, director of strategic partnerships for MU's College of Agriculture, Food and Natural Resources, said the consumer price index data for January compared to the previous year shows an overall 3.1% increase for dairy products, including gains of 6.8% for milk.
"Dairy products have generally been slower in terms of some of the increases we've seen in other food products," Brown said. "Beef and pork products lead the way, but dairy products here in the last few months have been increasing."
Brown said the Russia/Ukraine conflict could contribute to the increasing dairy prices, too.
"This comes from the effects like energy prices," Brown said. "We have to transfer those food products from the farm all the way to retail and as energy costs go up, it pushes those food costs higher."
Brown also said prices on the farmers' end have been higher for some time, but people shopping at the grocery store are going to start to see the effects in the next few months.
An employee at Clover's Natural Market said he hasn't seen too much of an increase in their milk prices, but he expects it to shoot up soon.
"We're paying the same prices that we did in December," Noah Earle said. 
Earle said after an increase in meat and gas prices, he expects "the other shoe to fall." 
Brown said from a farmer's perspective, feed for their dairy cattle has taken a punch.
Bruemmer Dairy is a century farm near Wardsville. It's run by third and fourth generation dairy farmers.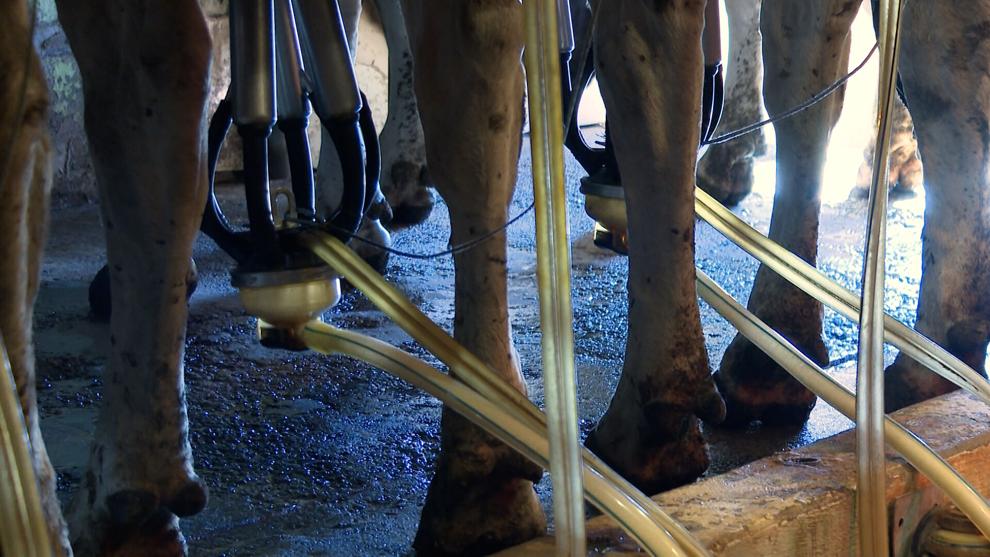 Ted Bruemmer, son of Roger and Grace Bruemmer, has worked on his family's farm his whole life. He said he's seeing prices increase now especially.
"Everything has gone up a lot," Bruemmer said. "Our feed has gone up substantially and fertilizer is almost three times what it was last year." 
Bruemmer said the byproducts they feed their cattle have significantly increased, about $100 a ton.
On top of the feed and byproducts, fuel for the Bruemmer's tractors and machinery has also recently increased.
"Basically everything anyone else buys, we have to buy too," he said.
Bruemmer said 99% of the farm's milk goes to Central Dairy in Jefferson City. The farm produces 1,100 to 1,300 gallons a day, and they milk around 160 cattle.
"We appreciate everybody that buys our product as well," Bruemmer said. "Without that, there would be none of us here."