CENTRALIA- As the Kansas City Chiefs and Tampa Bay Buccaneers prepare for Super Bowl Sunday, a piece of Centralia is a part of the Bucs' story.
In August, Tom Brady signed with the Tampa Bay Buccaneers. This moment was the first time that Brady planned to put on a new uniform in the NFL, as this was the first time he was signing away from the New England Patriots.
With the location change for Brady, the equipment team needed to prepare for his arrival. One of those pieces included white Neumann Football Wristbands.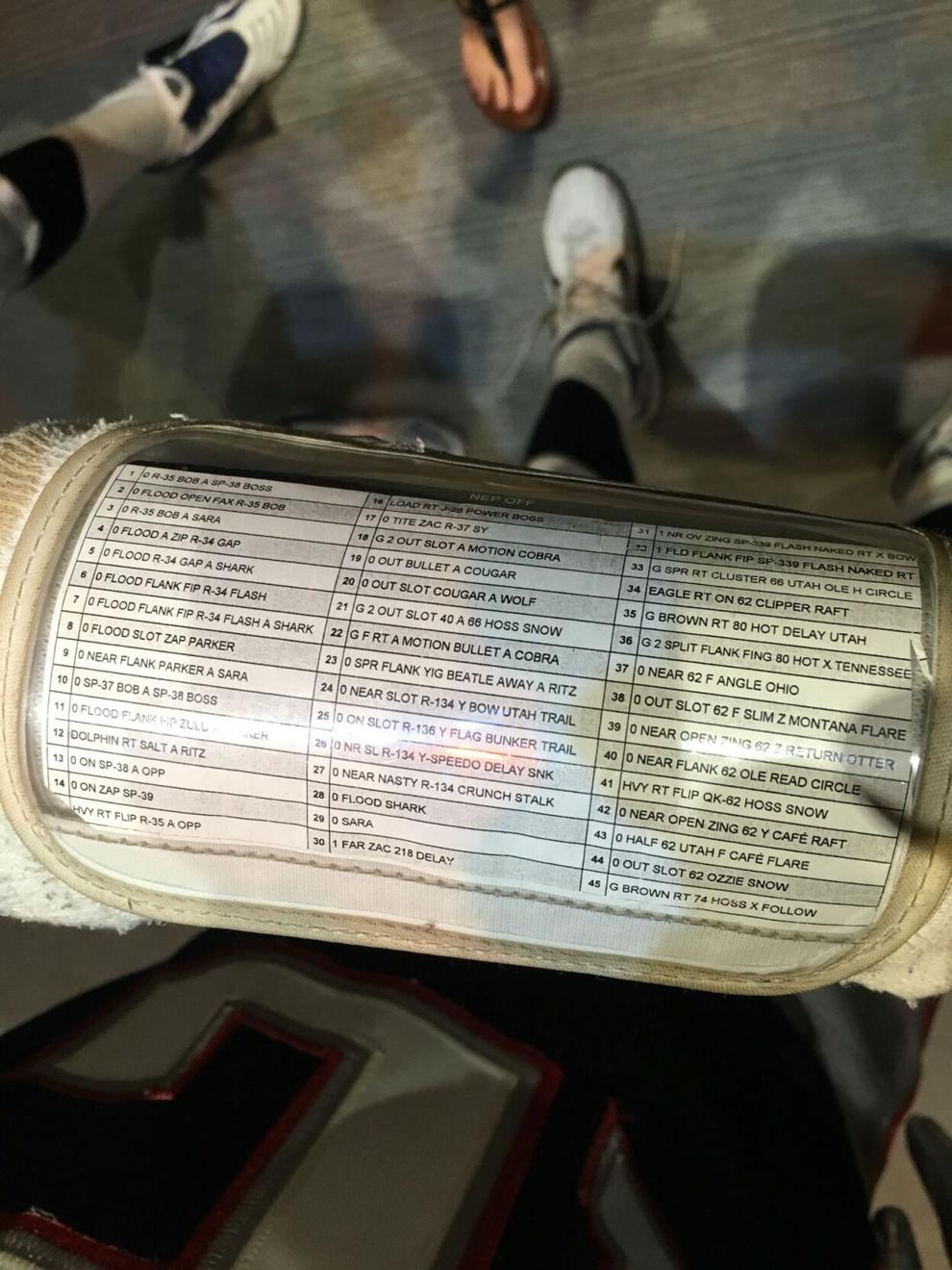 The head of equipment of Tampa Bay, a Marshall, Mo. native and University of Missouri graduate, Brad Berlin called upon his former employer and Viking Athletics Goods Store owner George Porter to find the white bands. 
"We worked with Brad when he was at Washington," Porter said.
While Porter usually has items like these in the shop, this time he didn't. He turned to some of the schools that he sold these armbands to, and one of those was Centralia High School. 
"I didn't think anything about it. The whole time I'm thinking that they can't find Tom Brady a wristband," Scott Humphrey, athletic director at Centralia High School, said.
"So I go down and talk to my head football coach [Tyler Forsee], and I said 'Do we have any of these?' and he says 'I'm sure... why?' and I said 'Well you won't believe it, but Tampa Bay doesn't have any of these and Tom Brady needs some," Humphrey said. 
After looking around, they found three armbands that Porter was looking for.
Humphrey then reached out to Berlin and Tampa Bay.
"He [Berlin] said 'Could you ship them here?' and I said 'I'll ship them overnight,'" Humphrey said.
While the armband may not be the most important piece of equipment that football players have, it's very useful to players on both sides of the ball to quickly communicate from the sidelines to their teams.
"My understanding for what they are used for... is putting the plays on the actual wristband, or a code that is matched up with the wristband so the players can look at the wristband and see the play," Ted LePage, the head football coach at Blair Oaks, explained. "Or the quarterback can look at the wristband it and call the play to the rest of the players... and the defense can also use it too on the reverse side." 
The Kansas City Chiefs and Tampa Bay Buccaneers will kick off Super Bowl LV at 5:30 p.m. on Sunday, Feb. 7.