LAKE OF THE OZARKS - The cold winter weather has not only caused the Lake of the Ozarks to freeze over, but the docks, too.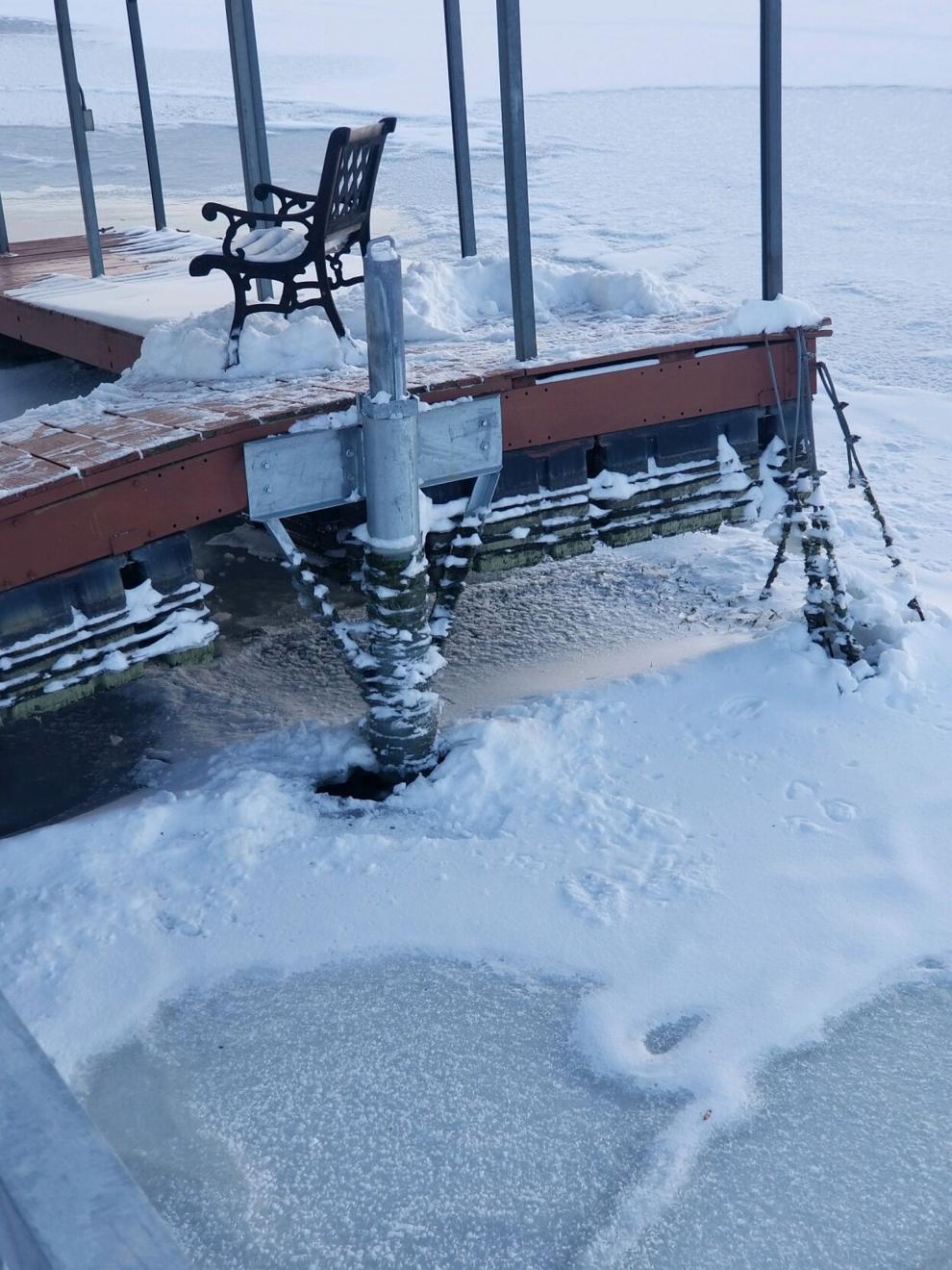 Several docks have been damaged due to the ice freezing over the main channel of the lake.
Owner of Atlas Docks, a certified dock building company, Matt Hasselbring said he's been working on docks for 20 years. Hasselbring said Atlas Docks received between 60 to 70 calls related to damages on Saturday. He said that's a lot more than usual.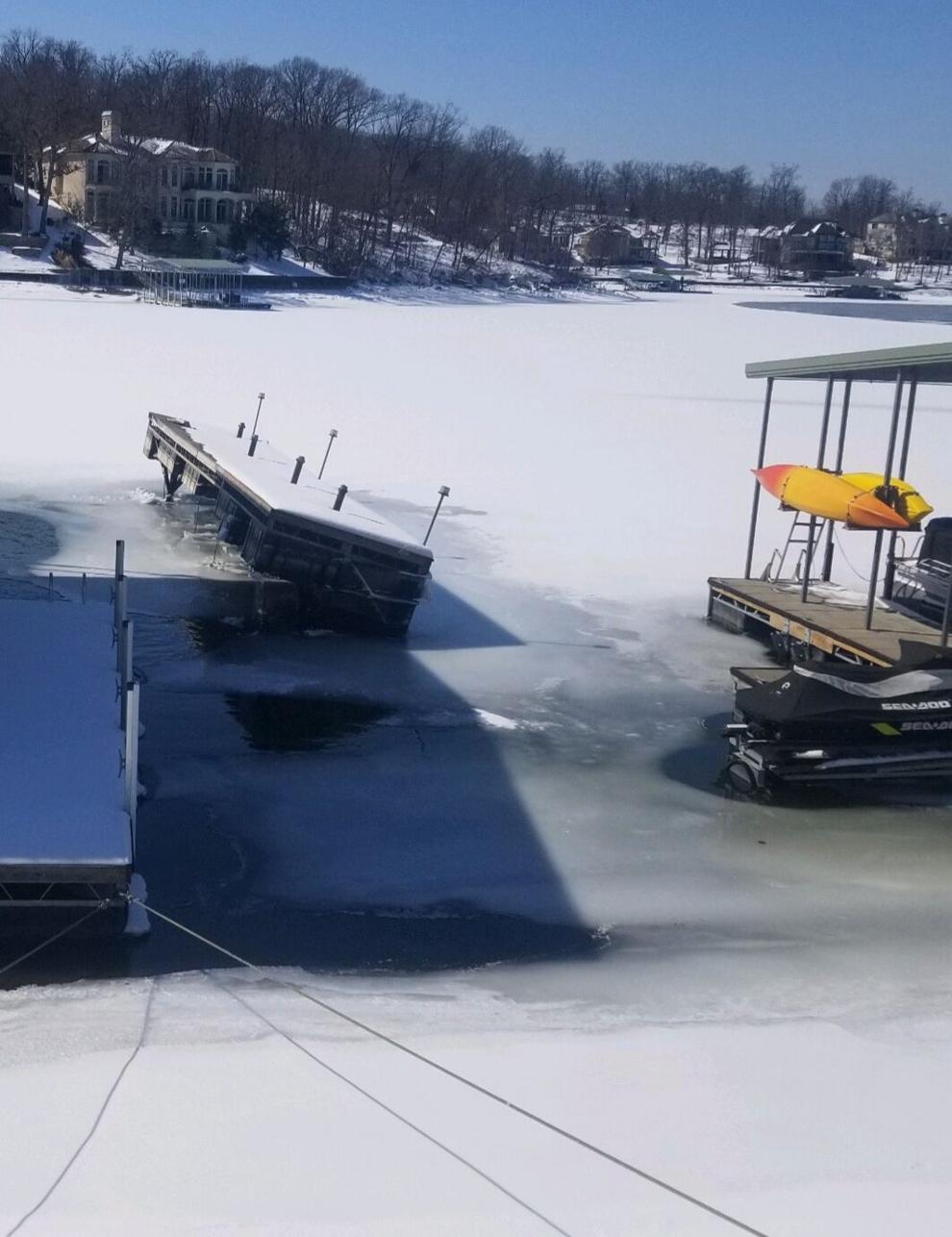 "You have the ice holding docks or structures there in one place, and the water is going down," Hasselbring said. "You have a lot of the docks not going down there. They're stuck about 4 feet in the air and we're having to go out and lower them back down. And that causes damage obviously."
Ameren Missouri spokesperson Brad Brown said it's unusual for the lake to freeze over. He said the last time the main channel froze over was 20 years ago.
Brown said there's a list of ways dock owners can winterize their docks to help with potential damages. 
Hasselbring also suggests a few tips, such as monitoring your dock. But, he says this is a catch 22.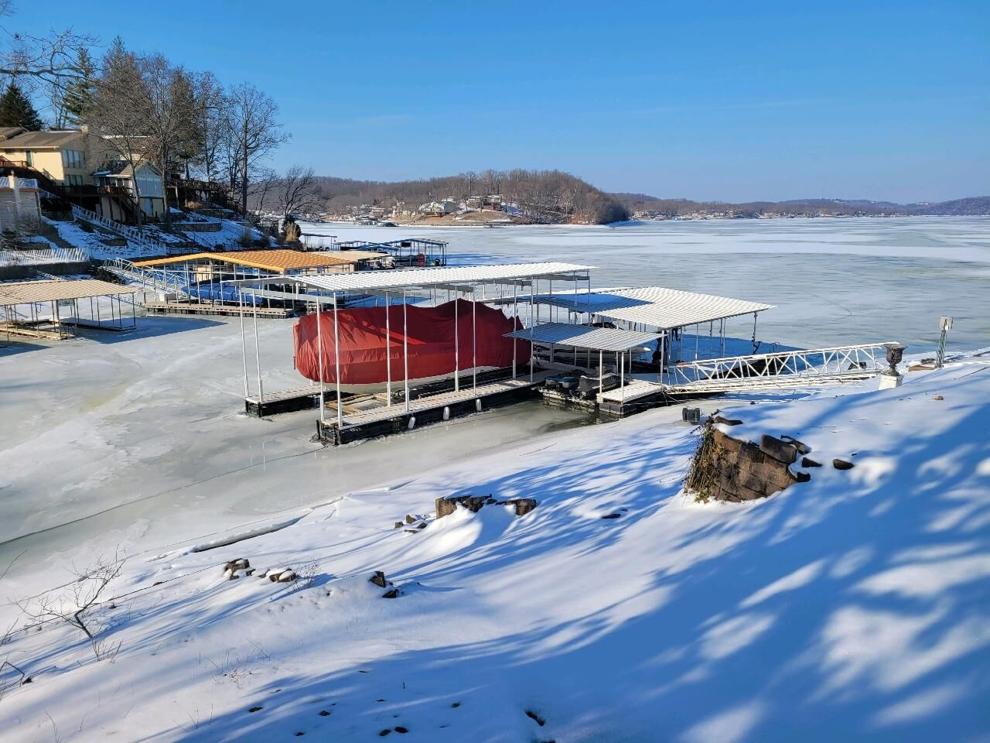 "There's not a real good solution that is cost effective without having someone there constantly monitoring," Hasselbring said.
Hasselbring said Atlas Docks has brought space heaters to docks to heat up the steel pipes so the docks can settle back down. He also said he's had to break lots of ice surrounding the dock cables so they can settle.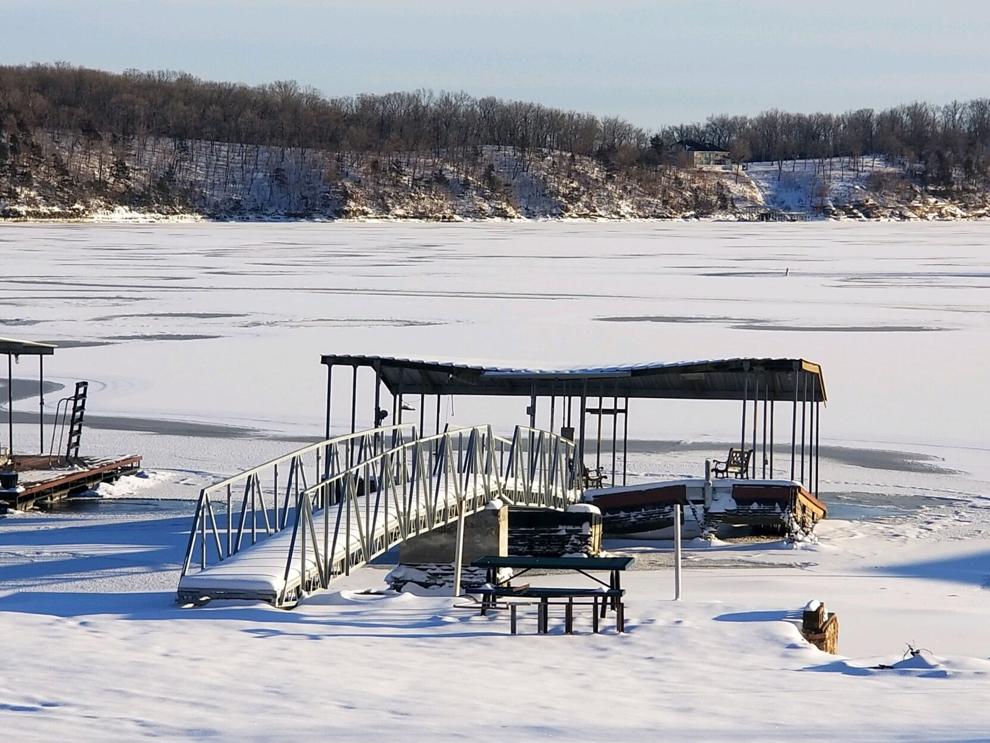 Hasselbring suggested residents unhook their docks, but he said that comes with its problems, too.
Ameren has a list of certified dock builders who can help repair your dock. You can find that list here.