JEFFERSON CITY - A Jefferson City woman died after a serious crash on the Route 179 overpass at U.S. Route 54 in Jefferson City Tuesday.
According to a news release from the Jefferson City Police Department, the department first received calls of a serious crash around 10:21 a.m. Tuesday. 
Jackie Wells, 85, was driving eastbound on the Route 179 overpass in a Honda CRV when it collided with a GMC truck. The truck was coming from the eastbound U.S. Route 54 ramp and was making a left turn.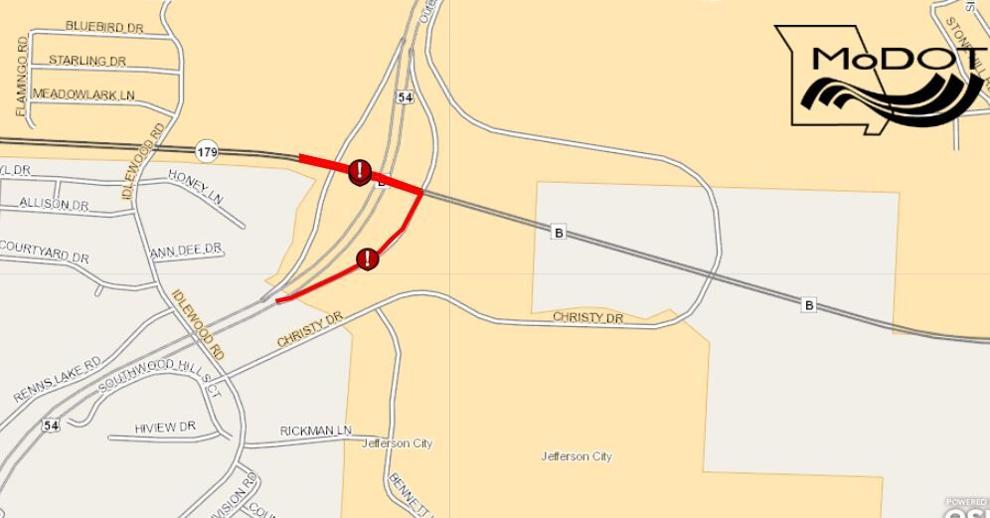 Wells' vehicle struck the driver's side of the truck front on, which was driven by 52-year-old Danielle Malzner, of Russellville, the release said.
Both drivers were removed from their vehicles by Jefferson City firefighters. Wells was taken to a local hospital but later succumbed to her injuries. She was not wearing a seatbelt, according to the report.
Malzner, who was wearing a seatbelt, was taken to a Columbia hospital by ambulance and was treated for her injuries. 
MoDOT closed the eastbound Route 54 exit ramp and the overpass at Route 179 around 11:15 a.m. It opened about an hour later.
The crash is still under investigation by JCPD.