HUNTSDALE – The Station House at Katfish Katy's is currently open without an occupancy license. Its occupancy license was revoked on June 1 by the Building Code Commissioner for the town of Huntsdale, Ana Lopez.
Lopez is working with Katfish Katy's on two problems:
Surfacing sewage by the outside stage
Noise levels between 50 to 70db
The Columbia/Boone County Department of Public Health and Human Services (PHHS) filed a food establishment inspection report which said there was "apparent sewage surfacing at the bottom slope in the fenced yard area."
The smell from the sewage reached to several residents' homes in Huntsdale.
PHHS gave Katfish Katy's 60 days to clean and fix the sewage issue. Katfish Katy's has been cleaning and working on their sewage problem.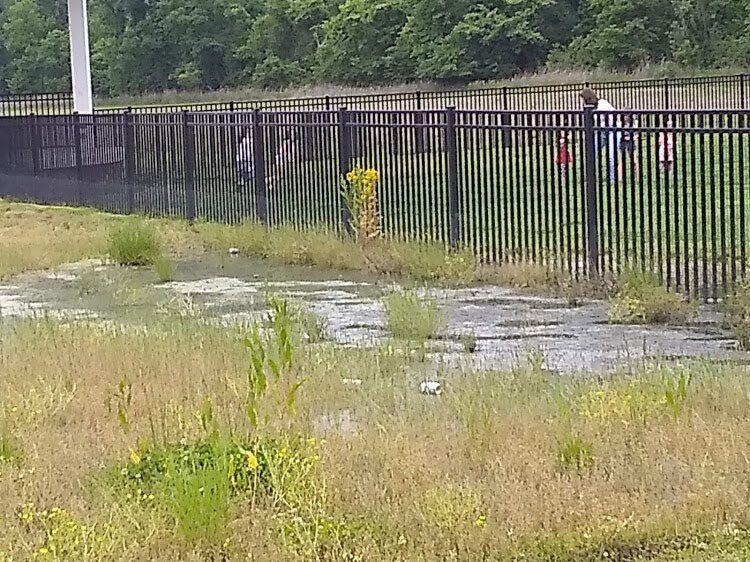 Several Huntsdale residents also complained about the noise levels coming from Katfish Katy's, though Huntsdale and Boone County do not have a noise ordinance. Columbia does have an ordinance.
"I understand holidays, but they're loud every week," Mac Cook said.
Dorthy Eberhart said the music is so loud that she has to turn up the volume on her TV.
John Sam Williamson lives outside of Huntsdale, and he says that he can hear the music outside of his house.
Lopez said she tested the decibel levels at the corner of Sarr Street and Main Street.
"We're talking 58, 62 and even sometimes up to 70 decibels in the middle of town," she said.
Lopez also said whenever there's music playing that the big stage, "it's really bad."
Vanessa and Jake Leitza became the new contracted operators on March 3 after the previous operators stepped away in November 2020.
They did not want to speak on camera with KOMU 8. Instead, they emailed a statement.
"We are a small start up business consisting of a mother son team, with our primary focus on providing great customer service and a great experience for family friendly entertainment," the statement said.
Lopez is currently working with Katfish Katy's on giving its occupancy permit back.
Larry Potterfield, who is also the founder and CEO of MidwayUSA, owns Katfish Katy's and the land it sits on. His office responded and said they are not involved in the operations of Katfish Katy's.
"We are aware of noise complaints and a minor septic system issue. As an owner of the property, Larry takes these concerns seriously," William Burke said on behalf of Potterfield.
Burke also said they have spoke with Huntsdale Mayor Debby Lancaster and the Leitza's to find a resolution on the noise complaints.
"Both parties are eager to work together and we feel positive progress is being made.  We know contractors have completed repairs to the septic system and the Leitza's are taking every recommended action from the Boone County Health Department to restore normal operations," Burke said.