PURDIN - Community members came together to help clean up debris Monday after a tornado tore through the small town of Purdin Sunday evening. 
Although no injuries or deaths were reported, the EF-2 tornado still ravaged through homes and businesses alike leaving nothing but piles of debris in its place.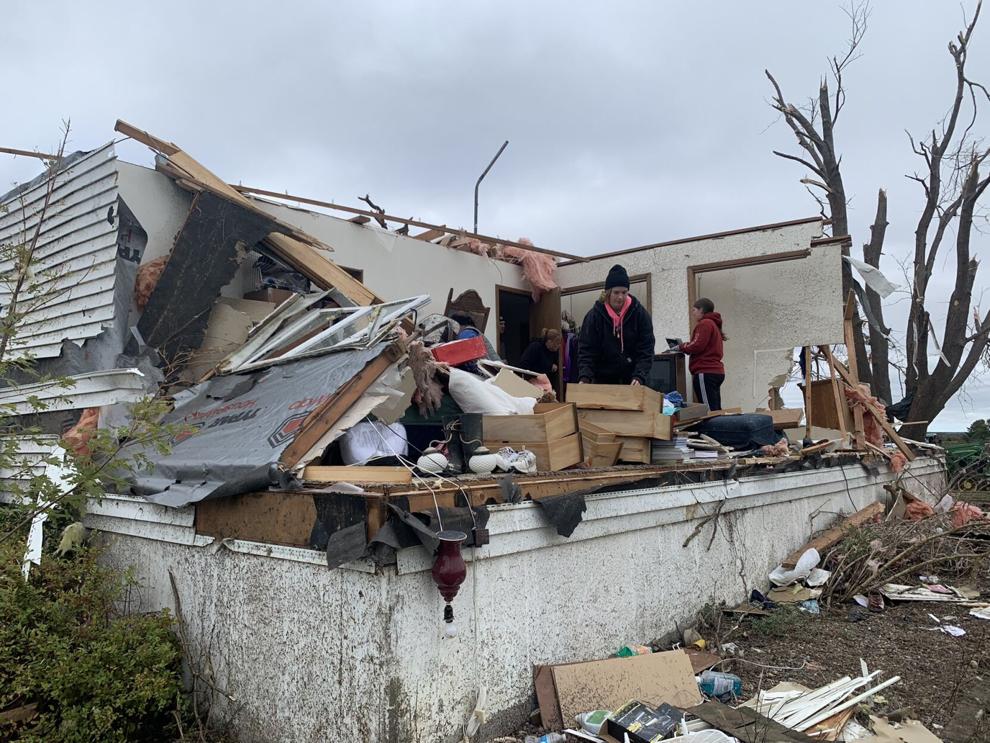 Johnny Anderson has lived on his family farm in Purdin since 1965. He's spent his entire life building the farm only to have it destroyed in seconds. 
"I've spent my whole life building this and it was destroyed in about a minute. It probably didn't even last over a minute," Anderson said. 
Despite the loss of his home, he is thankful to be alive and to have all the clean-up help that he has already received.
"I'm just thankful I'm alive. This can be replaced," Anderson said. "All the friends that are helping me, gets me really (emotional). I don't know what my future plans are." 
Anderson isn't the only one who lost his home or business. The storm brought with high winds, heavy rain and even hail throughout mid-Missouri Sunday night. 
Energy Propane in Purdin was also badly hit. The entire business was turned over on its side with wood, metal, roof shingles and other debris strewn around the area.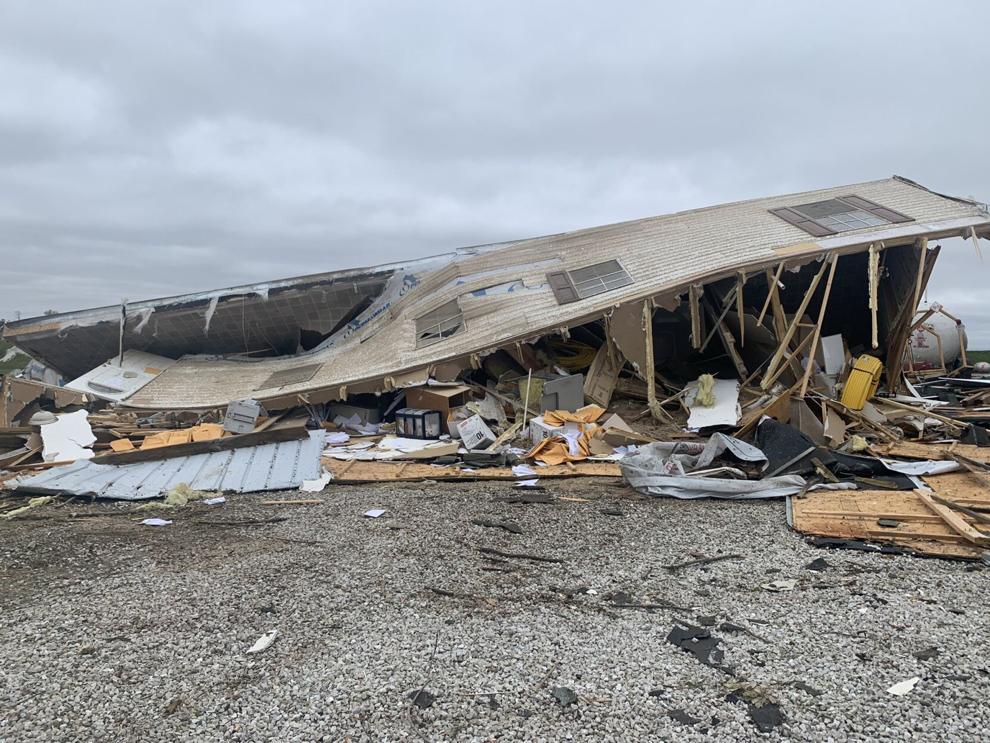 Longtime resident of Linn County and former Auxiliary Sherriff Roy Mosley Jr. said it's the sense of community that allows a small town like this to recover from a storm. 
"People all do what they can just to volunteer. It's great," Mosley Jr. said. "You've got to have good people in small counties like this. Nobody gets paid, they just come in and help their neighbors." 
LOOK: clear shot of the damage from up above. @KOMUnews pic.twitter.com/5aP1tQq5Df

— Elyse Schoenig (@ElyseSchoenig) October 25, 2021
KOMU 8 reporters tried to talk to crew members at Energy Propane, but they were still assessing damage and unable to provide more information.