COLUMBIA - To most local Columbia residents, they are invisible. The arrival of new refugees in mid-Missouri are often unheeded, and their stories unheard.
"A lot of our clients are fleeing war … militia conflict, a lot of gender-based violence and sexual violence," said Grace Wildenhaus of Catholic Charities of Central and Northern Missouri, a nonprofit which receives some federal funding that also relies heavily on community support.  "There's a lack of central control."
Wildenhaus believes nothing is more important than getting the community involved with refugee services. As the only refugee resettlement agency in the region, it provides life-saving resources, both from donations and from federal assistance.
According to Wildenhaus, the number of refugees resettled in Columbia has been decreasing in the last few years, from 229 in 2016 to 34 in 2020. But that number is bound to increase as a result of the change in presidential administration.
"We're expecting more arrivals this year than last year," Wildenhaus said. "Considering President Biden's presidential determination for this year and projections for next year … we're expecting it to increase pretty significantly in the next few years."
Democrats are fighting for a bill that would establish an 8-year path to citizenship for undocumented immigrants who came to the U.S. before 2021.
Catholic Charities of Central and Northern Missouri has resettled over 4,000 refugees since 1975, That comes to about 88 refugees a year on average, according to Wildenhaus.  The majority go on to gain U.S. citizenship when eligible after five years and no longer identify as refugees.
City of Refuge is currently serving over 800 refugees, both adult and children, and has 150 tutors, according to program coordinator Leah Glenn.
City of Refuge is another nonprofit organization that provides basic needs, counseling and professional development. In order to provide one-on-one attention to refugee students, they have a constant demand for volunteers.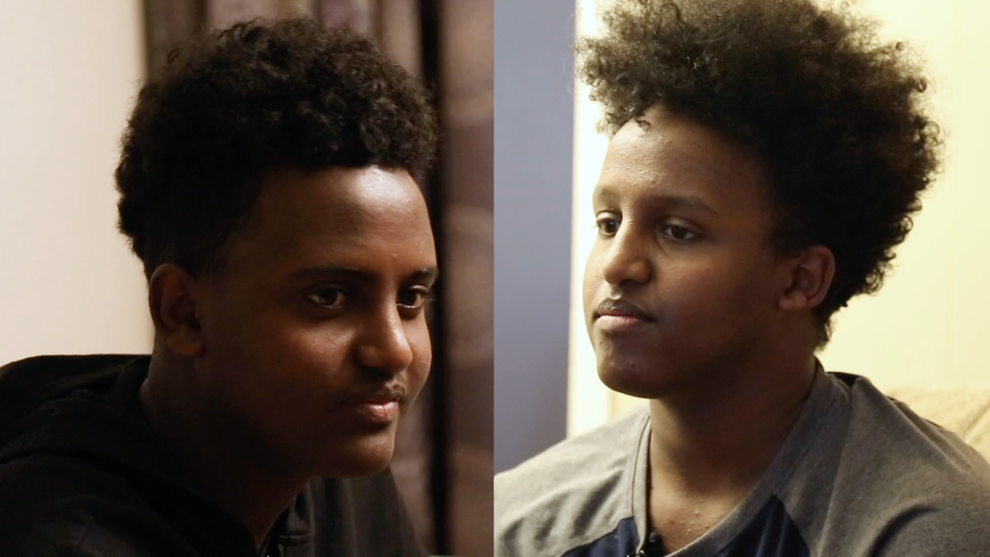 Simon and Yoseif Narayo are both refugees resettled in Columbia receiving assistance from City of Refuge. They arrived here from the northeast African country of Eritrea at the end of 2019. They are both high school students in the Columbia Public Schools district and two of the most recent Eritrean students to receive help from the organization.
Before December of 2019, the Nerayo brothers, along with their mother, were in an Ethiopian refugee camp. Arriving on U.S. soil was a step closer to equality.
"I have been a refugee in another country," Simon Nerayo, 16, said. "It's not the same thing."
The Nerayos' translator from City of Refuge, Samuel Ghirmatzion, is a native Eritrean himself. He immigrated to the United States when he was 15 as an Electronic Diversity Visa Program entrant sponsored by his uncle. He is currently the only Eritrean working for the organization.
"When some families came into [Columbia,] … they don't know the culture, they don't know the language, they don't know anything," Ghirmatzion said. "So just being the first person to knock on their door and try to help them out is a very rewarding thing."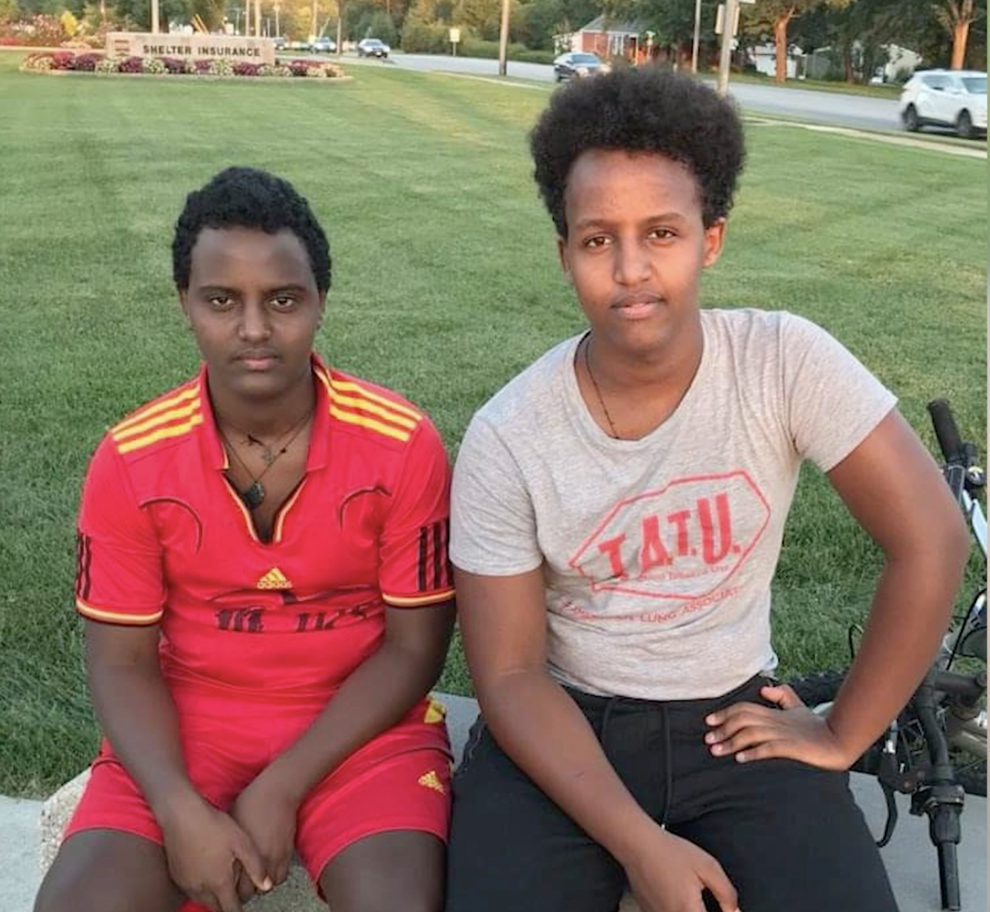 He assists with the boys' language barrier as they are still taking English as a second language class through CPS' English Language Learners program. As Yoseif Nerayo introduced himself in English, Ghirmatzion beamed with pride. Their connection was clear; the boys find comfort in his support — but more so — his friendship.
He says that the homework assistance from parents that other American students have isn't something that refugee students can enjoy.
"So that's when City of Refuge comes in handy," Ghirmatzion said. "We are for you guys."
Ghirmatzion also spoke on the financial hardships that the organization faces. As a nonprofit, City of Refuge relies heavily on community support for its operation. The organization's funding comes from local grants and other nonprofits such as United Way and Veterans United.
"We're always gonna need people to work for us," Ghirmatzion said, "but we don't have enough funds to cover that."
Aside from financial barriers, the pandemic has created an additional challenge to the organization's operation. According to Glenn, COVID-19 has reduced both the number of tutors as well as their effectiveness in tutoring. High-risk tutors can't work during the pandemic, and refugee students have a harder time understanding their tutors as they can't read their mouths. There's also less emotional support because tutors can't give students hugs and high-fives anymore.
Moo Kree, a refugee from Myanmar attending Smithton Middle School, has also received help from City of Refuge. Kree's volunteer tutor, Skyler Beeson, has helped her with life readiness and future career prospects as part of a class at Smithton.
"If I didn't have Skyler, I would not be able to pass that class," Kree said.
Beeson is a homework helper at City of Refuge, but her goal goes beyond academic assistance.
"I definitely hope to be of help to the family as well, and just helping them tackle little challenges that may arise in everyday life," Beeson said. "And even figuring out communication between the teachers and help with sending emails and other things along those lines."
Beeson is an outspoken advocate for City of Refuge as a resource to ensure that refugee students get the same level of access to tutoring services as students born in the U.S.
"I think City Of Refuge is an amazing resource," Beeson said. "There's home tutors, and then there's also opportunities at City of Refuge and the Midway Baptist Church … for families to actually go there and get homework help on certain nights of the week ... I think that the [refugee students'] needs are being addressed in a really awesome way through City of Refuge."
Should Biden's bill pass, mid-Missouri would be preparing for an influx of incoming refugees in the next few weeks. In response, City of Refuge and Catholic Charities of Central and Northern Missouri are seeking community support in any way possible. As the loyal friends during new and oftentimes scary transitions, their work is essential.