COLUMBIA - "I was upset but I was just glad it wasn't my senior year because then I would have been really upset," Anna Beckett, a junior at Father Tolton Catholic High School said.
For the second year in a row, Tolton High School will not host prom due to COVID-19. Tolton has followed strict guidelines since August that have allowed for students to attend in-person classes all year.
Daniel Everett, Principal at Tolton Highschool, said he did not want to risk prom affecting in-person classes, as the year comes to an end.
"Our main reason for not hosting prom, we made a decision early on, but we just felt that the protocols we've had in place have been pretty effective," Everett said. "We decided to just kind of stay on course with that to get through the end of the year to stay in-seat."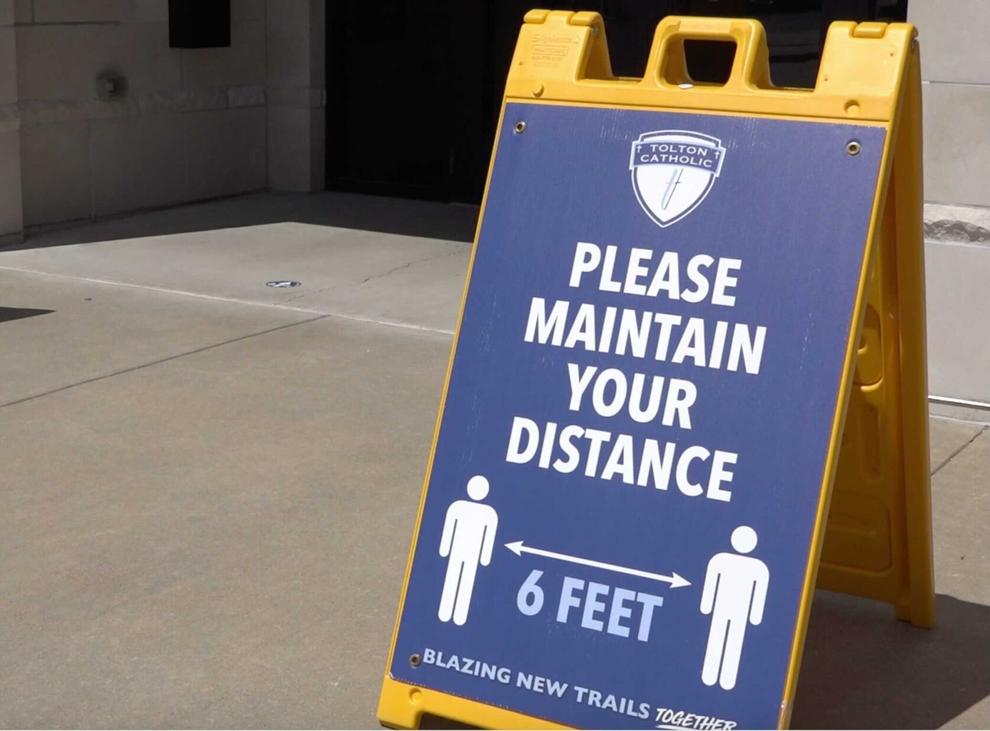 One senior at Tolton High School, Emma Barnes, was not surprised by this decision.
"In the beginning of the year, we weren't able to have homecoming or court warming or anything, so I kind of saw it coming," Barnes said.
Everett said he believes students and parents understand his decision.
"We've been in school and in-seat and I think for the most part, everyone's been really grateful to have that ability," Everett said. "That's been our forefront and our message the whole year."
When asked about the risk of students hosting their own proms outside of school, Everett expressed he only has confidence in his families.
"We've done a good job of trusting the families to keep the students protected and the school protected and I think they've done a great job," Everett said. "For example, we've had travel restrictions in place this year so if you travel to certain places or hot spots, you had to quarantine for two weeks afterwards."
The Columbia Public School District and Southern Boone School District have both decided to host prom, but with social distancing guidelines.
Michelle Baumstark, Community Relations Director of CPS, said all prom plans were reviewed and approved by the health department.
Some of these guidelines include wearing masks, filling out a COVID-19 waiver form and social distancing.
Southern Boone School District Superintendent, Chris Felmlee, said it was important to him to hold a celebration for his students and to not relive last year.
"We will require masks and will spread out as much as we can," Felmlee said. "Of course there is going to be dancing so it is what it is but we will take safety precautions and have a contact tracing list just in case we need to fall back on it."
Felmlee said the junior and senior classes are very appreciative and excited.
Rock Bridge High School, Battle High School and Southern Boone High School proms are scheduled for this weekend, on April 24. Hickman High School will host their prom on May 1.
CPS has already announced they will plan to host in-person graduation ceremonies in May following similar guidelines.