COLUMBIA- As Memorial Day weekend kicked into high gear, many people took to the back trails with camping and canoeing at Finger Lakes State Park.
"The sun isn't out but it is still a nice day on the water," said Rebecca Ebbers who spent her Memorial Day canoeing. "It feels pretty good to be out. Yesterday I was on the trail and there were people out and about which is always great to see."
Ebbers, like many canoers and kayakers are spending their Memorial Day enjoying a day of outdoor recreation. Christopher Favier, Ebbers boyfriend works at University Hospital in Columbia and he was glad to see people return to normal activities.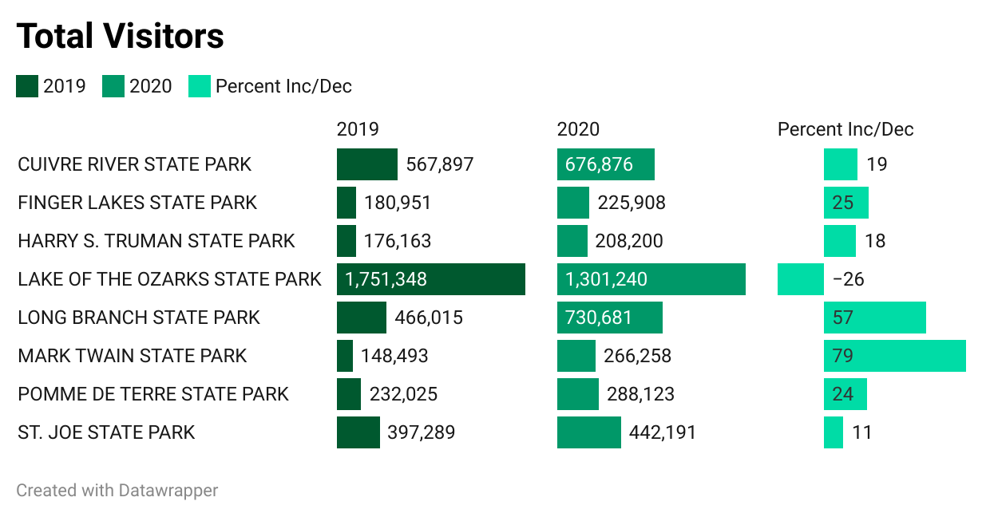 "Sometimes it feels a little surreal," Favier said. "But I am happy to be outdoors and feel safe about doing so fully vaccinated."
Other than canoeing, camper Riki Harding spent her weekend camping and motorbiking with her family and friends.
"We had a great first weekend, this being our first campout for the season," Harding said. "I think it's going to be a busy year. The campgrounds are definitely going to be packed for sure in the summer."
The Missouri State Park system announced recently that all State Park beaches would be open starting Memorial Day weekend.
Nicolas Granicah spent his Memorial Day motor-crossing with his brother at Finger Lakes State Park.
"This weekend I have just been laying around and taking it easy," said Granicah. "I've been out here the whole time, but it is nice to see people coming back into the world."
Last year, the State Park's had more than 21 Million visitors.