MOBERLY - Thursday morning marked a new chapter of Robert Franklin's life. He was officially released from the Moberly Correctional Center after he was arrested in 2007.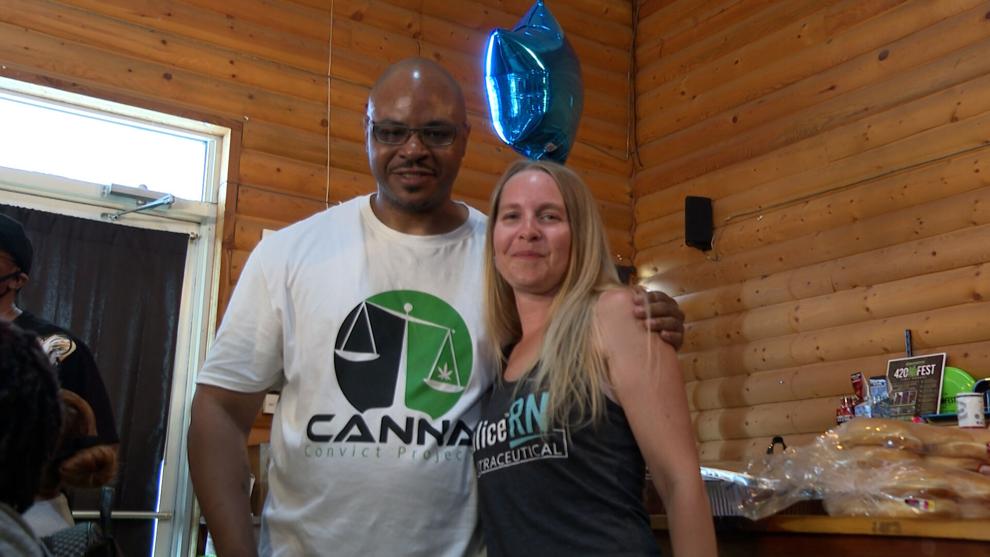 He was arrested after being pulled over in Saline County.
"I got caught on the highway with a pound of marijuana and was sentenced to 22 years without probation or parole," Franklin said. 
Franklin worked with Christina Frommer of the Canna Convict Project to get released. He got out on parole Thursday after Missouri Gov. Mike Parson commuted his sentence in May.
"It was beautiful," Frommer said. "He didn't deserve to serve 12 years for one pound of cannabis. He was just a black male in a rural community and he got the book thrown at him and that wasn't fair."
Thursday was a day of celebration for Franklin, as he spent time with family and friends who were happy to see him free.
"I'm breathing in free air," Franklin said. "It's great. I'm excited. I'm elated. I got to hug my daughter."
Franklin is the fourth person that the Canna Convict Project has helped get free.
"Robert was the most extreme that we had due to the low amount of possession and the length of his sentence," Frommer said.
Now that he is free, Franklin has a few things he's looking forward to.
"Spending time with my family," Franklin said. "Just doing things that normal people do, waking up when I want, going to sleep when I want, eating what I want, just living life."
Both Franklin and Frommer offered their support to other people that are in similar situations.
"Don't give up the fight," Franklin said. "Keep fighting no matter what they throw at you. Keep going and be an advocate for yourself."