EUGENE - Gov. Mike Parson visited Cole County R-V (Eugene) Schools Wednesday with Dr. Margie Vandeven, the commissioner of the Missouri Department of Elementary and Secondary Education (DESE). They talked to school administrators, teachers and students.
One thing they highlighted was the impact of a teacher grant that is new this year for educators making less than $38,000.
"We've been discussing the need for teacher recruitment and retention for several years now, and there are many strategies that we'd like to look at as a state on how to best recruit, both find great teachers and also how to keep them in the classroom," Vandeven said. "One of the starting points was really looking at teacher pay."
In the Missouri budget for Fiscal Year 2023, $21.8 million was set aside to increase the minimum teacher wage, from $25,000 to $38,000. Schools have to fund 30% of the cost of salary increases in order to receive the funding.
Vandeven said the 70/30 percentage split creates "much better sense of buy-in when the community stands up and supports it."
According to DESE's website, teachers in Cole County made an average of $36,918 in 2021. The average Missouri teacher salary is $51,465.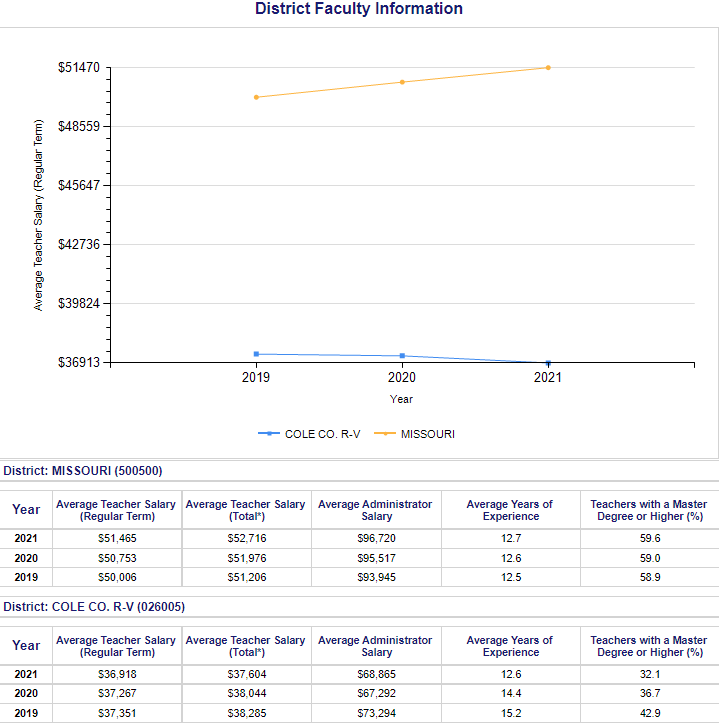 Charley Burch, the superintendent of Eugene Schools, said nearly 40% of the district's teachers took advantage of the grant. 
Burch also said the grant helps make the school more competitive with the some of the surrounding districts that pay more. 
Parson and Vandeven met with four of the teachers from the district who are taking advantage of the grant.
"To hear the teachers say those kinds of things," Burch said, "I think they enjoy being here and they appreciate that they've been able to get those additional funds to help them, you know, want to stay here."