SEDALIA − The Missouri State Fair is looking to possibly expand the fairgrounds by around 200 acres.
The fair, which already sits on 375 acres, is looking to split the adjacent 400 acres of land west of the fairgrounds with State Fair Community College. The college, the state, Pettis County, the city of Sedalia and the fair itself will all work together on the possible acquisition of the land. 
Carolyn Crooker from the Sedalia Area Convention and Visitors Bureau says the Sedalia area makes a $75 million impact yearly on tourism. 
"Expanding means being able to get national events or national rallies. It just means that much more and affects so many different aspects of daily life in Sedalia," Crooker said.
The land to the west of the fairgrounds may be the state's final opportunity to expand as other developers are preparing to buy it if the fairgrounds don't. 
Missouri Farm Bureau President Garrett Hawkins says the opportunity to buy land "doesn't come along everyday" for Pettis County and specifically the community of Sedalia.
The additional land would go toward parking, camping and additional booths at the fair. 
"One of the number one needs that we hear consistently is the need for more camping space. There are lots of folks that camp out during the state fair, but it's also used during other times of the year," Hawkins said.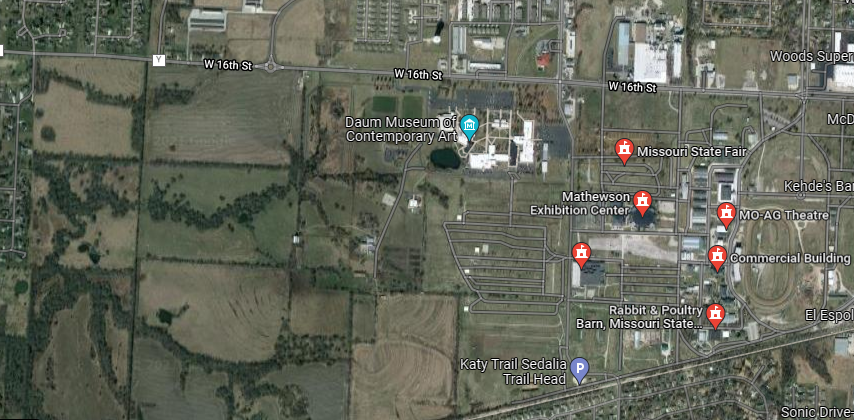 With the promise of more events and visitors, officials are hopeful it will put Sedalia on the map for more tourism. 
"I'm a cheerleader for this to happen. It would just affect so many aspects of daily life in Sedalia," Crooker said. 
Depending on the community college's match, the state is expecting to spend $3 to $4 million. The state also had the opportunity to buy this land around 10 years ago but was unable to due to a weak economy.