MOBERLY - Firefighters work long shifts, and in a town like Moberly, they do it with small crews.
"We have 24 operations staff and one fire chief," Eng. Ross Dutton said. "We work a 24-hour shift and then we're off 48 hours. So we work every third day."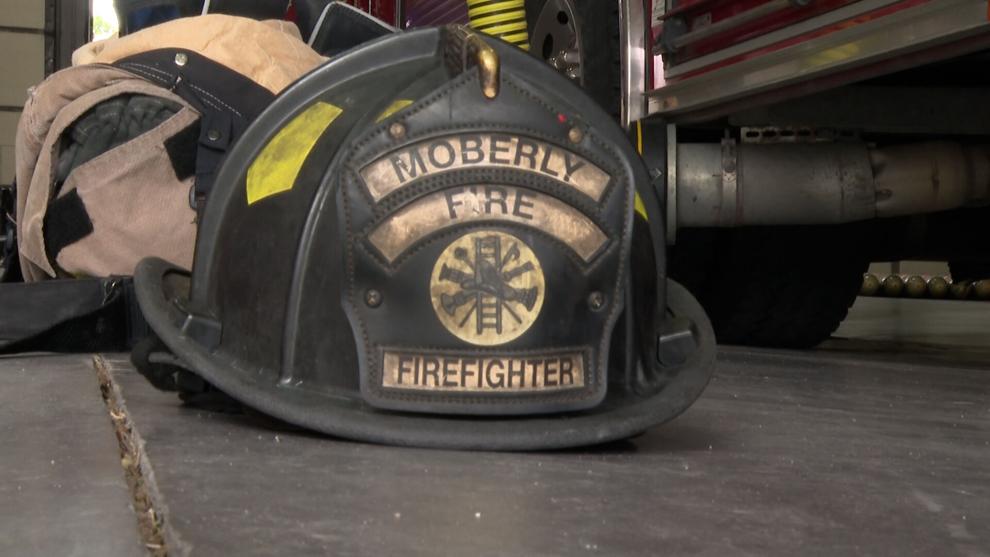 That means eight firefighters are responsible for keeping Moberly safe at any given time, and those firefighters are very passionate about the community.
"Knowing that I've made a difference in someone's worst day of their entire life is what drives me to show up every day to work every day," Dutton said.
But the risk isn't matching up to the reward.
"January 1, minimum wage goes to $11.15 an hour, and our guys will be making $10.88 an hour," Dutton said.
The firefighters are currently making $10.57 an hour. That will rise by 3% to $10.88 on Jan. 1, 2022. That number is still significantly less than surrounding towns.
The starting wage is just the start of the problem. According to Dutton, some veterans of the department are also underpaid in comparison to other departments in the area.
"We have an 18 year veteran that if he was in Kirksville or Hannibal would probably be making $10,000 to $15,000 more," Dutton said. "I compare us to Kirksville and Hannibal when it comes to the size of departments. I'm not saying we should be making as much as Kirksville and Hannibal, but we definitely shouldn't be making $10,000 less a year than they are."
Since 2018, starting wages for the department have only gone up $0.09.
Dutton thinks this is turning potential firefighters away from Moberly.
"We're losing these individuals who want to be firefighters, they start their career in our department, and they kind of look down the road and they're not interested in what the salary is going to be because they can see what things have been," Dutton said. "We've lost 19 guys and 10 of them left to just go do other jobs just because of a better salary and that's a shame, because they've already went to [firefighter] school and they've got a little bit of experience."
Moberly City Manager Brian Crane, declined a request for an interview with KOMU 8. Crane did confirm via email that all city employees would receive a 3% raise.
He also said that the city budget for the 2021-2022 fiscal year has been finalized, which is about $34.6 million. That means the firefighters will have to wait until the budget discussions for the 2022-2023 fiscal year to negotiate a higher salary. According to the Moberly Monitor, the budget is $3 million more than the 2020-2021 fiscal year budget and nearly $8 million more than the city's budget of two years ago.