COLUMBIA - Following what was likely mid-Missouri's last snow fall for awhile, Columbia residents are urging MoDOT to deal with the city's potholes.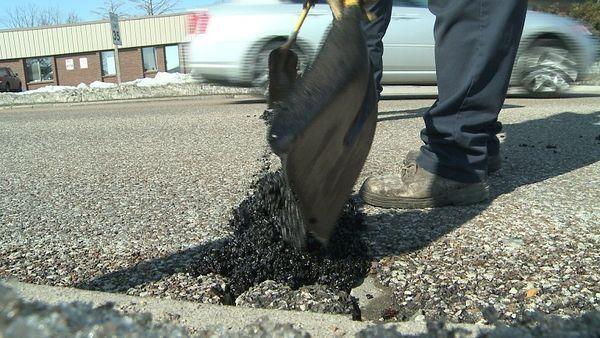 MoDOT said they've received a number of complaints, especially regarding Stadium Boulevard and Providence Road. The department said Stadium Boulevard is currently under contract for repairs.
"Stadium Boulevard will be completely resurfaced by the end of this year through a contract that will include pavement repair, crack sealing, and a brand new driving surface," Kirsten Munck, MoDOT area engineer, said.
She said the project was awarded to Capital Paving in December 2020, and the contractors are set to begin repairs sometime next month. The project's completion date is set for Nov. 1, 2021. 
Munck said the department tries to do surface treatments on major roads every seven to nine years but that Stadium Boulevard hasn't been resurfaced since before 2011.
"It is most definitely on the last leg," she said.
The owner of Columbia's MY Automotive, Yuri Rozenblat, said there's a variety of car issues associated with consistently running over potholes.
"The obvious one would be your wheels. They get bent, and your tires could get punctured or cut," Rozenblat said. "It's a lot of stress on your suspension, your struts wear out, your suspension component can fail, and it messes up with your alignment as well."
He recommends heading to a repair shop to check your car's suspension and alignment if you hit a big enough pothole.
The department said they plan to put Providence Road under contract for repair later this year, in hopes for it to be completed sometime in 2022.