COLUMBIA- Mid-America Missouri Black Sheep Harley Davidson for Christ performed bike blessings on Sunday to wish safety over riders and their bikes.
The group "Black Sheep: Harley-Davidsons for Christ was born out of a burden and vision to take the Gospel where it was not well known," according to its website.
Currently, the Black Sheep have 60 chapters in 38 different states. Missouri has four chapters throughout the state serving Crane, Spokane, Joplin and mid-Missouri.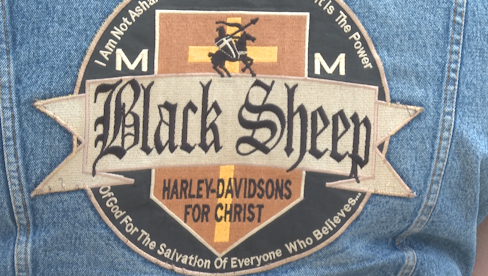 Eric Denton, president of Mid-America Missouri Black Sheep, said he's ridden a bike for 16 years
"There is a feeling of freedom to it," Denton said. "As far as getting involved in Black Sheep, I was looking for something other than just going out and spinning around on my motorcycle."
Denton and other members of the Black Sheep chapter welcomed riders to a prayer as well as individually prayed over riders bikes.
Dale York is a ride captain for the Patriot Guard Riders, who ride to support the veterans in this country.  After years of being unable to make it to the blessing event, York was finally able to get his bike blessed on Sunday.
"It feels great. It makes you feel that you got someone else riding with you," said York.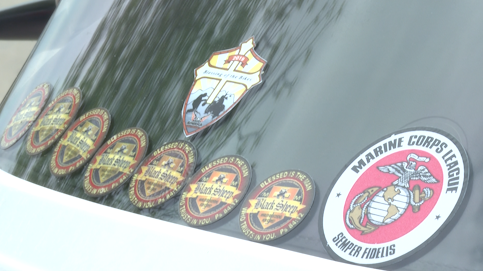 Many bikers were aware of the blessing event happening Sunday, but even some of the Harley Davidson customers who just happened to be at the store had a chance to get their bikes blessed.
"Different riders have different reasons for wanting their bikes blessed. We don't ever ask the reason, but they come up and they ask us, 'Hey man, can you bless my bike for me?' We don't turn anybody down," Denton said.
Bike blessings are not unique just to the Black Sheep. There are multiple organizations that do similar blessings. However, one common prayer is asking for the safety of the riders and their bikes.
The COVID-19 pandemic hit bikers hard just like many others. However, as the country slowly starts to re-open, bikers are looking to get back to their normal lives like everyone else.
"Our world crashed just like everybody else's. Different events we do around here, they just didn't happen," said Denton.
With events not happening, bikers can't show people the charitable work most of them put in to their communities. Denton said there are negative attitudes towards bikers before people even get the chance to see the amazing work they do.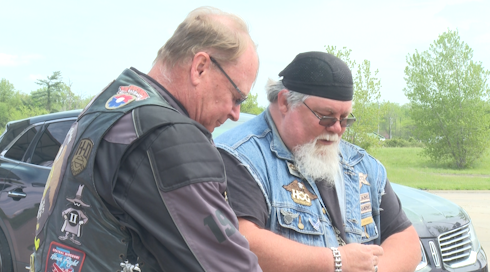 "Not everybody that rides a motorcycle is evil," Denton said. "We all have families. We all have jobs. Some people like riding horses, we like riding motorcycles."
"You've got good people and bad people in anything you do. It doesn't make any difference just riding a bicycle, motorcycle or a car," York said.
According to the National Highway Traffic Safety Administration, "an estimated 80% of reported motorcycle crashes result in injury or death."
On Sunday, there was a group of bikers riding together to a funeral for one of their fellow riders. The dangers of riding a motorcycle continue to grow, which has more people wanting their bikes blessed.
"They're wanting an extra shield of protection is what it is," Denton said. "It's comfort in the mind and ease in the mind to just know that there's somebody that's above me watching out for me."
While Sunday's bike blessing was smaller than it's been in the past, the Bikers for Christ will be holding a much bigger blessing event later in May. That's when members of the Mid-America Missouri Black Sheep will be getting their bikes blessed before riding season.