COLUMBIA - A Columbia murder suspect and restaurant owner waived his arraignment Wednesday in court after his arrest Tuesday for the murder in a nearly 4-year-old cold case.
"Four years to solve a homicide which I feel like is a little lengthy to come to fruition," Jerry Fleming, who lives on the same street where the murder happened, said.
Police say they arrested Jeffrey McWilliams on charges of second degree murder, first degree robbery and armed criminal action on Tuesday in relation to the murder of Augustus Roberts in December 2017.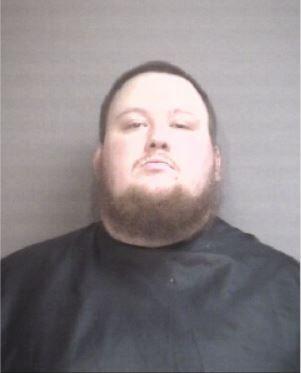 According to previous reporting, McWilliams identified himself to KOMU 8 News as an owner of McLanks, a restaurant located off of Paris Road in Columbia. McLanks had been vandalized, shortly after it was featured on the Food Network's "Restaurant: Impossible."
"We don't have any problems with anybody," McWilliams told KOMU 8 in 2019. "Everybody loves us."
Fleming said he was new to Columbia at that time. 
"I was very much amazed because after living in the city of Chicago, where I had no problems, here's a homicide, committed four doors from my house in Columbia, Missouri," Fleming said. "It was a little disheartening."
Court documents say McWilliams and two other people entered the home Roberts was renting at Lasso Circle in the Old Hawthorne neighborhood. Police said the homicide involved a home invasion and drug use. Investigators believed the suspects targeted and forced their way into Robert's home. In 2019, an affidavit filed in a drug trafficking case linked Roberts to the case.
Fleming said he is glad investigators have someone in custody but wants more answers.
"It does make me feel somewhat better, but there might have been more than one person involved," Flemings said. 
A year after the murder, KOMU 8 spoke with a different neighbor who was confused, like Flemings, on why it took so long.
"I am surprised we haven't caught the people who did it and why this was happening in the first place," neighbor Talha Riaz said in a 2018 interview. 
KOMU 8 reached out to the McLanks restaurant, who declined to comment. 
At the court appearance, Judge Stephanie Morrell said she cannot preside over the case due to her previous employment which would create a conflict. She served as the City of Sturgeon prosecutor, according to the state's website. 
McWilliams is being held with no bond at the Boone County Jail. The judge granted a bond investigation, and he will have a hearing on May 18 at 1 p.m.