ASHLAND -- Local officials held a groundbreaking ceremony Friday morning for the new Ashland campus of Ranken Technical College.
Here at the groundbreaking for Ashland campus of Ranken Technical College where officials are excited for a new venue of education. @KOMUnews pic.twitter.com/xRTJxvAiq5

— Liam Garrity (@LiamGarrity2) April 30, 2021
The event was held at the site of the future campus, near the intersection of Perry Avenue and Highway 63 at 10:30 a.m.
According to a press release, the U.S. Economic Development Administration (EDA) announced it is awarding a $4.5 million grant to the Southern Boone County R-1 School District to construct the Central Missouri Workforce Development Center, a construction trade, medical services, information technology and industrial engineering technology training center.
This EDA project will be matched with $3 million being raised through the Investing in Tomorrow's Workforce Capital Campaign. It's expected to create 163 jobs and generate $9 million in private investment.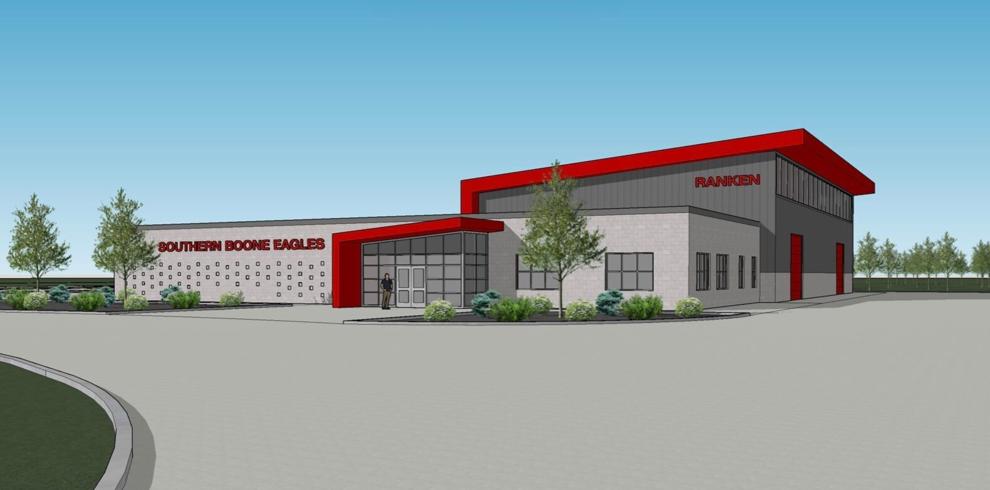 Chris Felmlee, superintendent for the Southern Boone School District, said the new college will help give families a future.
"I think it's just exciting because the jobs that we're training the students for are in which demand, you know, businesses can't find enough skilled employees and so this will definitely help fill that," Felmlee said. "So, it just, it just means great things for families."
Bill Lloyd, the campaign chair for the 'Investing in Tomorrow's Workforce' initiative, said research shows there is a strong need for trained workers in mid-Missouri.
"We had this big gap between the trained people that industry needs and the number of people who are being trained to fill those spots — huge gap," Lloyd said.
The campus will create more than 163 jobs in Ashland and generate $9 million in private investment. Lloyd said the economic impact goes beyond just the campus.
"If the local employers have better trained people, they're going to be able to do more, they're gonna be able to be more productive," Lloyd said. "The economic boost from this is hard to measure at this point, but it's got to be much larger than just the construction of this campus."
Ashland locals couldn't be more excited for what this brings to the area. Elisabeth Sobczak, an Ashland resident and employee of Chief Collision Technology, said this is a great addition to the city.
"They're going to open up the doors for mid Missouri and specifically Ashland, for continuing education," Sobczak said. "Having a Career and Technical School of the magnitude and the experience that Rankin is going to bring to Ashland couldn't be a bigger opportunity for us."
Ranken's curriculum combines classroom instruction with a heavy emphasis on "hands-on" experience in a lab or shop setting. Tony St. Romaine, the city administrator for Ashland, said Ranken will have three main areas of training.
"One of them is going to be in medical technology, medical training, everything from CNAs to medical technologists. Construction trades is another area that's really lacking in having that supply of skilled workers," St. Romaine said. "The last area is going to be one focusing on information technology, so the need for network analysts, systems, analysts, programmers, things of that nature."
He said Ranken distinguishes itself from other technical colleges since it allows students to begin training in middle school and helps kids start thinking about potential careers earlier.
"Kids that want to go after a career in a technical area can begin that training in middle school," St. Romaine said. "By the time they actually graduate, they will have accumulated several thousand dollars of scholarship opportunities that they can actually use to continue their career and their training once they've actually graduated from high school."
However, he emphasized this college can help provide training for adults, as well.
Missouri House Representative, Sara Walsh, was a key factor in getting funding for the college. She says the schools give Ashland a bright future with bringing more jobs and business to Mid-Missouri. @KOMUnews

— Liam Garrity (@LiamGarrity2) April 30, 2021
School leaders credit Missouri House Representative Sara Walsh, who helped to close the $3 million funding gap for the project.
Walsh said she's happy she is able to help secure funding.
"I worked to get $1.5 million in House Bill 19 in working with budget chair Cody Smith to be able to get that in the budget to help meet about half of that $3 million funding gap that they have," Walsh said.
The bill still has to pass through the House and Senate, but officials are hopeful to receive the funding.
Walsh also said the college brings a bright future for the students.
"This is the beginning of the future of tomorrow," said Walsh. "It's amazing to be able to see that, again, this is going to bring workforce development training, this is going to help students get on path to good family supporting jobs."
Local officials expect the campus to open its doors to students in January 2023.