COLUMBIA -If you've ever used the ParkMobile app in downtown Columbia, some of your personal information may have been accessed. 
According to a news release, the app company became aware of a cybersecurity incident in March, which is linked back to a vulnerability in a third-party software that the app uses.  The vulnerability was "quickly eliminated" and the company continues to monitor its security and systems. 
The company confirmed that no credit card information and no data related to parking transaction history were accessed. 
The release says only "basic user information" was accessed, including license plate numbers, email addresses, phone numbers and vehicle nicknames, if provided. In a small number of cases, mailing addresses were also affected.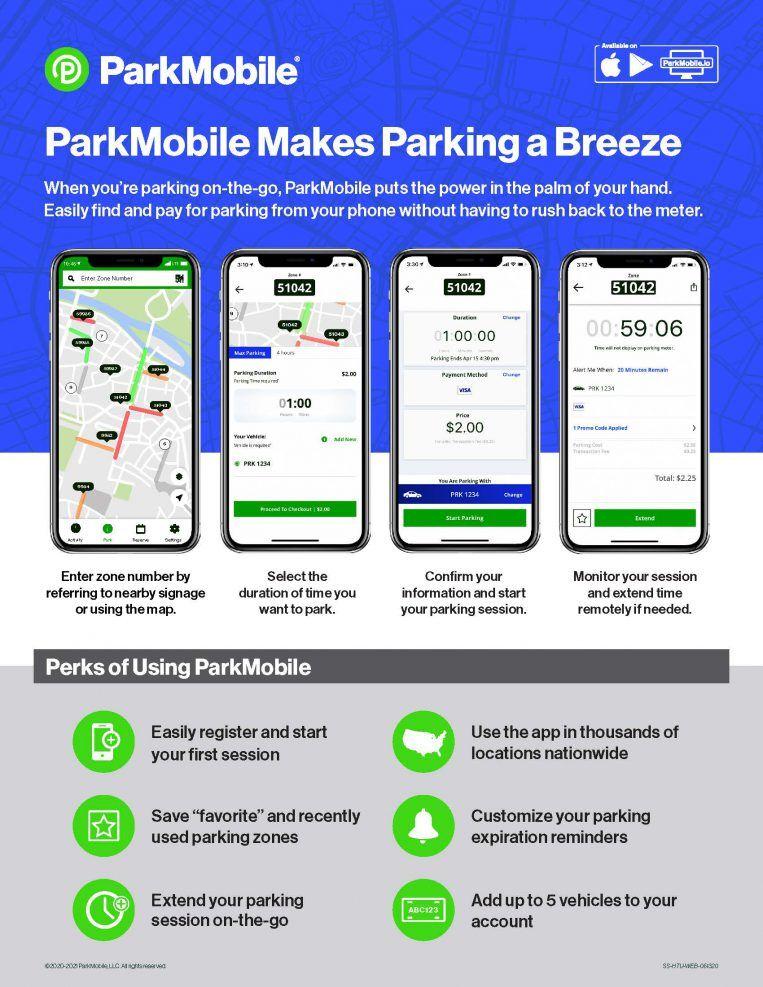 Encrypted passwords were also accessed, but not the encryption keys required to read them. Users should consider changing their passwords in the "Settings" section of the app. 
Ashlyn Sherman, with Public Works for the City of Columbia said they city was not involved in the breach.
"Park Mobile is actually a third party vendor, the city of Columbia itself was not directly involved in the cybersecurity incident that happened in March, all of their information is housed on separate servers," Sherman said.
She added the city has no intentions of ending their contract with the company.
The release says the company does not collect social security numbers, driver's license numbers or dates of birth. 
According to the City of Columbia's website, the ParkMobile app "gives more options" to park. There is a section on the website that shows users how to download and register to use the app. There is also an option for employees of downtown businesses to obtain a parking permit for $35 a month, through the app. 
The city's website also says there is a city ordinance that prohibits parking in the same spot and street for longer than the maximum time posted on the meter, whether you're using the app or not. The app does allow you to feed the meter until you reach the maximum time allowed in that space. Meters downtown range from 24 minutes to 10 hours, depending on location, and are clearly marked.