MILLER COUNTY - MoDOT says it will close Business Route 54 near Bagnell Dam for road work several times the next two weeks.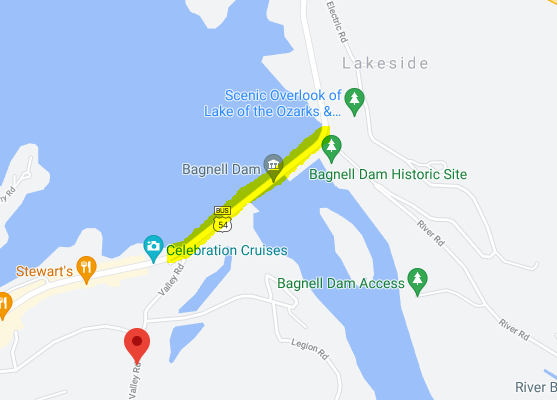 Crews are replacing a culvert pipe on Wednesday, May 5. Crews will then work to repair the shoulders Monday, May 10 through Thursday, May 13. The work will take place from 6 a.m. to 6 p.m. each day.
Business Route 54 will be closed between River Road and Valley Road as that work is underway. 
MoDOT says drivers will need to find another way around the dam as roadwork continues.