COLUMBIA — Plastic is gaining traction as the next source of sustainable energy, despite its reputation as a major polluter.
Environmentalists are looking for new ways to reduce landfill pollution, and power plants are looking for energy sources that produce lower greenhouse gas emissions.
Some believe burning plastic could solve both of those problems.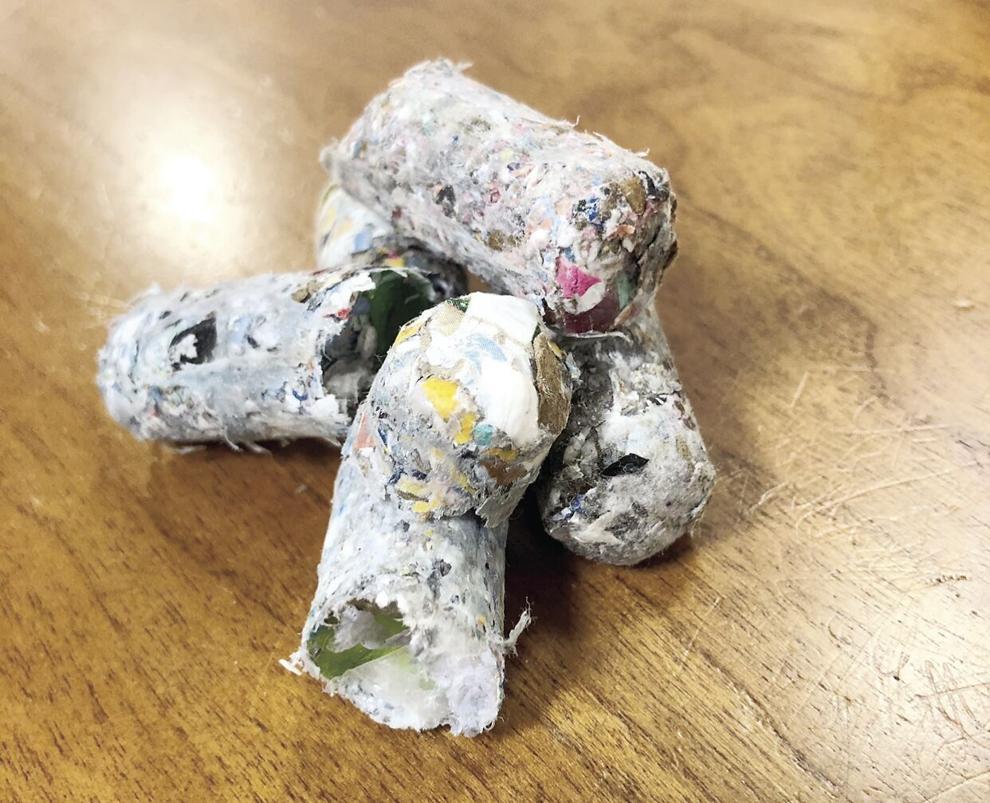 Wisconsin-based Convergen Energy creates fuel pellets from pre-consumer paper and plastic. These are the scraps industrial manufacturers would otherwise throw out because of misprints on products or other concerns.
MU has tested a sample of Convergen's fuel pellets at the campus power plant on East Stewart Road. About 5% of the campus energy comes from coal, and MU Energy Management Director Gregg Coffin hopes the pellets can replace this.
Campus energy workers are now seeking approval from the Missouri Department of Natural Resources to be able to fully implement the process at the power plant.
Testing was carried out for a year, ending in November. If approved by the state, the plant could begin the operation this fall.
One major positive outcome is the reduction of plastic pollution in landfills and oceans. The U.S. recycling rate of plastic was under 9% in 2018, according to the United States Environmental Protection Agency.
Ted Hansen, CEO of Convergen, said over a billion pounds of materials have been kept out of landfills since the sustainability efforts began over a decade ago.
So how do the pellets produce energy? They are similar to coal in the way they are handled and burned, but they produce lower greenhouse gas emissions.
Once pelletized, the mixture is tested for contaminants such as chlorine. When combusted, chlorine can produce emissions such as hydrogen chloride, which forms an acid with available moisture.
MU has found the residual amount of chlorine in the pellets can be controlled with its existing emission control systems, Coffin said.
The pellets are then put into boilers lined with tubes of water. While the pellets are being burned, the heat turns the water into steam. The steam spins a turbine, which spins the generator and creates energy.
Like most environmental issues, the matter of air pollution has been heavily debated. Mark Haim, director of Mid-Missouri Peaceworks, said he's skeptical of energy from plastic.
"We feel that we should be phasing out the use of petroleum-based plastics and going to bio-plastics, which are compostable or biodegradable," he said. "If we were to do that, then we wouldn't have a source for plastic to use the incineration model."
The Missouri Department of Natural Resources said the Convergen pellets tested at MU "contain more volatile matter compared to coal" and "less chlorine, mercury, nitrogen, and sulfur than coal," according to a report from the Air Pollution Control Program.
Volatile organic compounds contain chemicals that pollute the air. They can contribute to the formation of ozone and for this reason are regulated by the EPA.
The Air Pollution Control Program report said the pellets will likely increase volatile organic compounds and carbon monoxide emissions, but "the increase is expected to be less than 100 tons" and therefore meets EPA safety standards.
The plastics are also non-PVC, or polyvinyl chloride. PVC is a major safety concern because it can create harmful dioxins that are usually produced from waste incineration. The pre-consumer, non-PVC plastic used by Convergen significantly lessens this issue.
As MU waits to receive approval for full use of the fuel pellets, Convergen is now looking to expand the idea to other Missouri power plants.