JEFFERSON CITY - The American Legion Post 5 hosted a retirement flag ceremony in honor of Flag Day Monday afternoon. 
This event is part of the groups mission to "support unity and respect for our flag."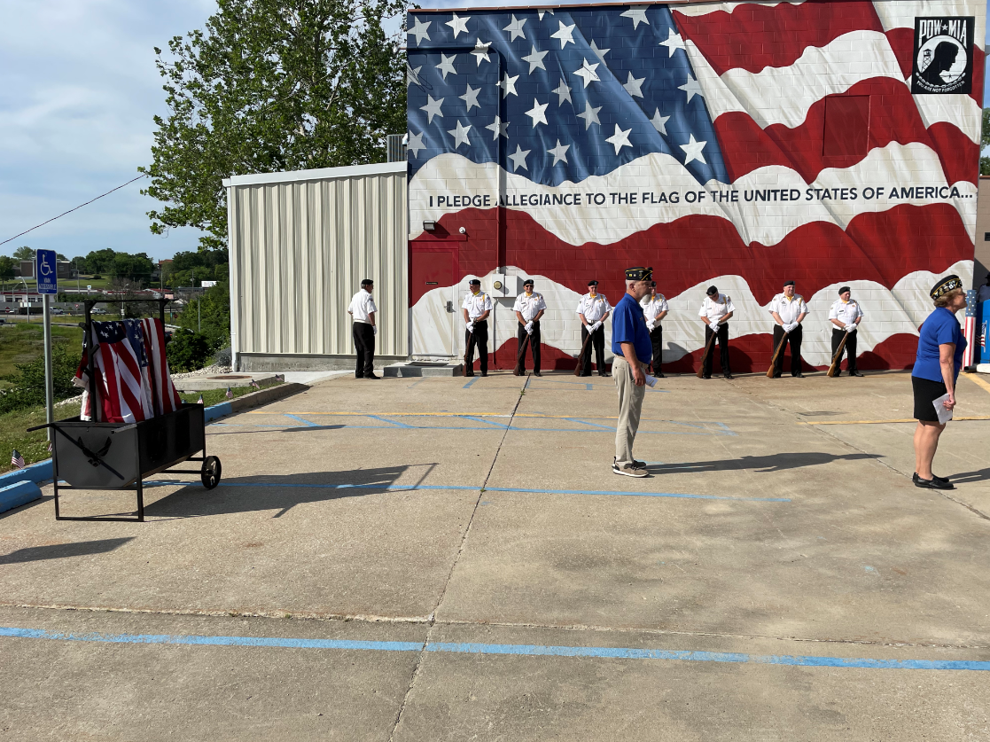 "This is our opportunity to honor the symbol of our nation and the men and women who have both fought and died for our many freedoms," Post 5 Commander Gary Kempker said in the statement. "We encourage the public to witness this very solemn ceremony conducted by veterans as they properly retire these flags with the dignity they deserve."
The worn flags were burned in front of dozens in the crowd. Following the ceremony, the group will display a restored 75 mm Pack Howitzer cannon, according to a news release.
The cannon will have a more formal presentation at their grand re-opening later this year. The re-opening is expected to happen in September.