COLUMBIA — The American Red Cross, Columbia Police Department and Boone County Sheriff's Department will host a blood drive in memory of Columbia Police officer Molly Bowden.
The drive will be held on Friday, Jan. 14 at Grace Bible Church, 601 Blue Ridge Road in Columbia, from 11 a.m. to 6 p.m.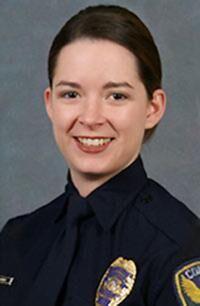 Officer Bowden, 26, was wounded while conducting a traffic stop on the night of Jan. 10, 2005. She died on Feb. 10, 2005, with just over three years on the force.
"This blood drive is really kind of a symbolic way for the community to say you know what, we're willing to give back to people in need just like Molly did," CPD Public Information Officer Jeff Pitts said. 
Bowden was the first Columbia Police officer killed in the line of duty in the department's history.
The blood drive comes at a crucial time for hospitals that are seeing a concerning drop in the nation's blood supply that the Red Cross said could force hospitals to hold off on "essential blood and platelet transfusions."
"Throughout the country and here in the Missouri and Arkansas region we're seeing a drop in donations which means fewer units on the shelves. This is something that we haven't seen at this level of concern in more than a decade," Regional Communications Director for the Red Cross of Missouri Sharon Watson said.
The Red Cross blames seasonal weather conditions and the ongoing COVID-19 pandemic for the shortage. They encourage donors of all blood types to donate, although type O blood remains the most needed blood group by hospitals.
"We're starting to see less than a days supply on our hospital shelves," Watson said. "We have a high demand for blood and fewer people coming out." 
Appointments can be made on the American Red Cross website.