ROCHEPORT − In the past 28 years, Rocheport has had its fair share of flood experiences.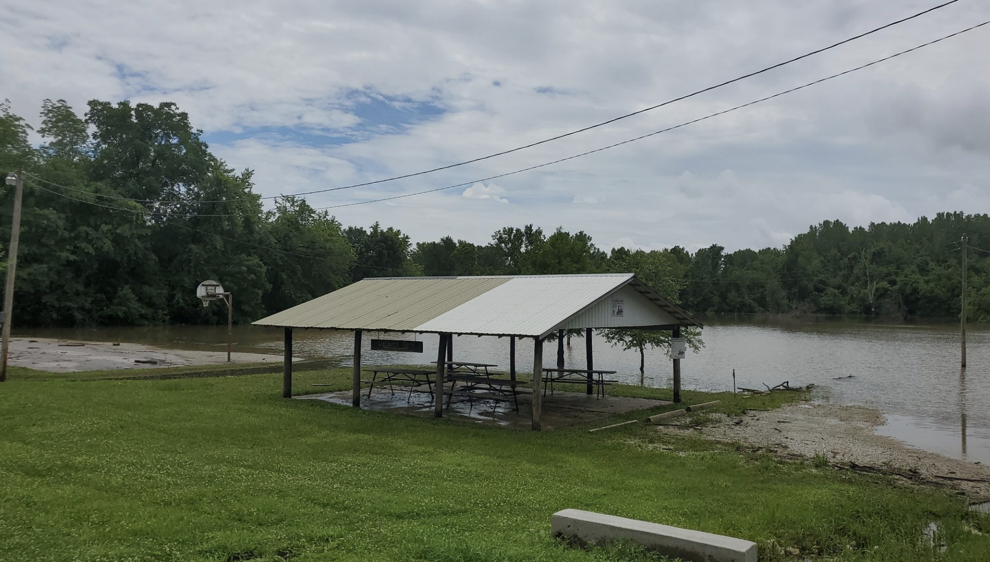 Last Friday's storms were no exemption for Rocheport, as some parts of the town flooded.
Take for instance Welbern Park, Rocheport's community park.
The rising levels of the Missouri River almost completely flooded the park.
From the park pavilion to parts of the basketball court, more than a large majority of Rocheport south of the Katy trail is more or less completely flooded.
Lynn Barber is a lifetime resident of Rocheport with her sister Dianne Dunn, who own and run an antiques store in town.
Barber said the worst case of flooding that the city has seen was the flood of 1993.
"Water literally surrounded the entire town and it looked from helicopters that we were an island community," Barber said. "The National Guard had to come in and even commandeered the General Store next door as a rescue planning station to other homes in the area who did get flooding."
The most recent major flooding in the community happened in 2019.
The flooding was so severe according to Dunn, the waters shut down Meriwether Café and Bike Shop for months.
With communities such as McBaine completely shut off from the weekend's flooding, Rocheport has always found a way to stay in service due to Interstate 70 being one of the few access points to get to the city.
Rocheport will stand prepared and ready for whatever the weather or Missouri River throws at it.