JEFFERSON CITY - Summer feeding programs are beginning to pop up around mid-Missouri in an effort to feed students who rely on free or reduced school lunches throughout the school year. 
One non-profit organization known as Building Community Bridges started providing meals on June 1 at "The BCB Jawbreakers" in Jefferson City.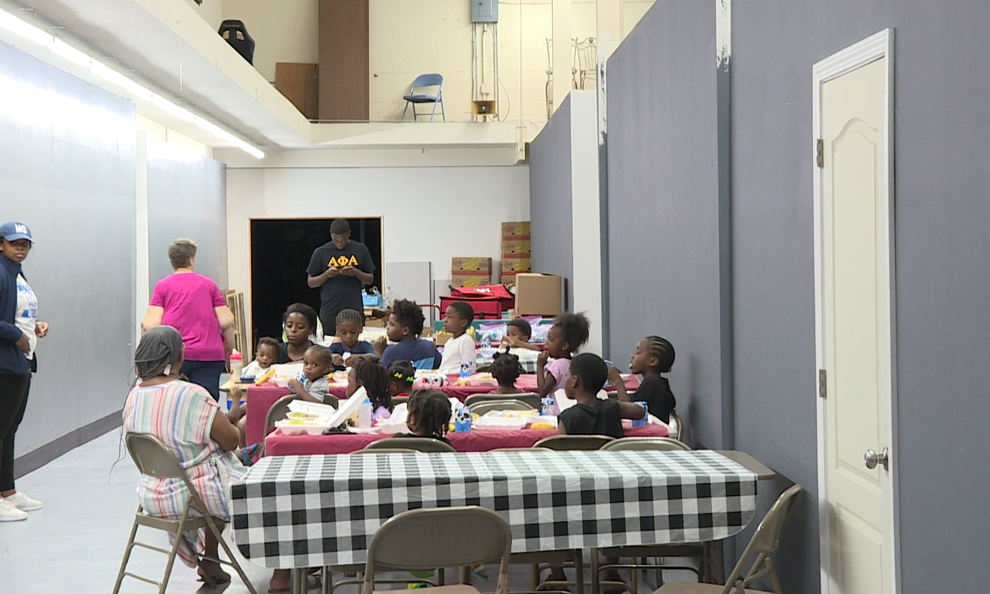 A third year student at Lincoln University has volunteered for the organization for a year and also brings her three kids to the lunches. 
"I've always wanted to help them and be apart of it," Chelsea Robinson said. 
Building Community Bridges will provide free lunches from 12 to 1 p.m. on Mondays, Tuesdays, Fridays and Saturdays. 
Robinson says that she is always busy with school, being a mother and working in community service. 
"I'm always busy so not every day I get to cook," Robinson said. "I don't have to worry about taking money out of my pocket, it's very resourceful." 
Volunteers provide hot meals like burgers and other snacks and drinks. Robinson said that her children are always pleased. 
"They have enough where they'll be full until dinner," Robinson said. 
Volunteers are always needed to serve the children coming in looking for lunches. 
"I think it is helping the community," volunteer Todd Slanker said. "I'm going to volunteer two to three days a week to help prepare meals."
As for Columbia lunch programs, Lunch in the Park will return on June 14 and run through Aug. 13. The program will provide lunch Monday through Friday from 12 to 1 p.m. at Douglas Park.
The Voluntary Action Center is organizing volunteers to help hand out the meals.  VAC Director of Development Heather Stewart said that numbers were down last year for the Lunch in the Park.
"I think we'll see a bigger increase of numbers," Stewart said. "We have more volunteers this year than we did last year because more people are vaccinated."
The biggest difference from last year to this year is that there will be three hot meals a week instead of two.
Lunch in the Park and the Building Community Bridges lunch are open to any children under the age of 18.