COLUMBIA - The community is coming together to help support a Columbia elementary school teacher as she continues to recover from a serious fall. 
Mrs. Heather Myers, a first grade teacher at Mill Creek Elementary, was hanging up holiday lights when she fell off a ladder and hit her head. Myers was taken to the hospital where doctors found three brain bleeds in her head.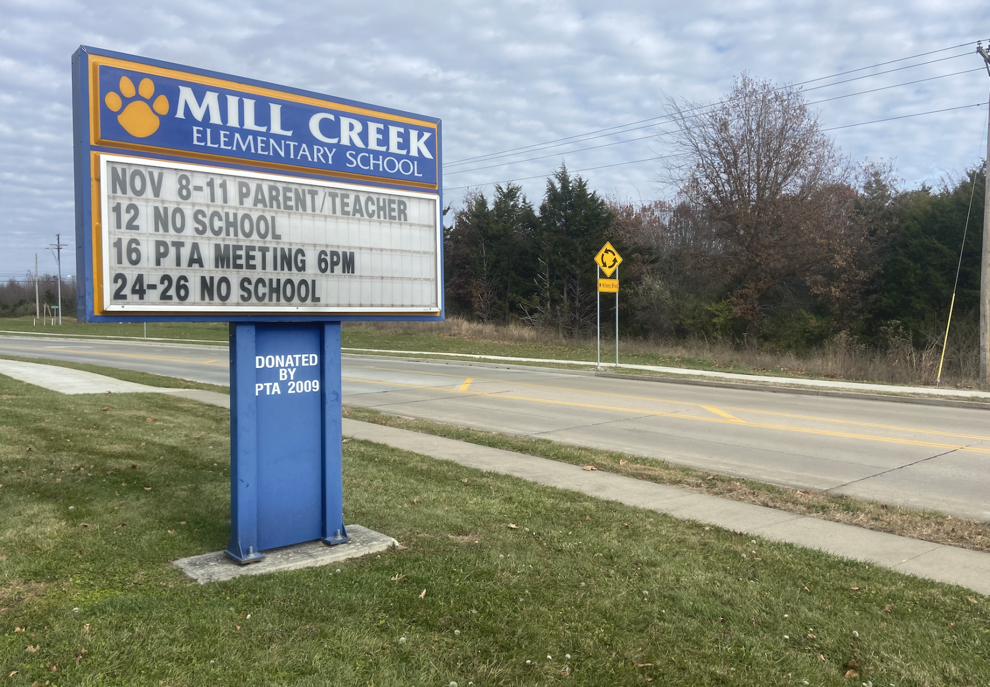 Jill Green, Myers' sister-in-law, knew she wanted to start helping out right away. Green lives in Kansas City and couldn't make it to the hospital the evening of the incident. 
"We sent a lot of texts. Did a lot of praying, did a lot of crying," Green said. 
Green set up a meal train for the Myers' family to help her brother Brian and her sister-in-law. She had to add on more days after the slots started to fill up quickly. 
"I think within two days it was full," Green said. "We've had people consistently going by, dropping off food. I'm glad at least I could do a little something to give some relief."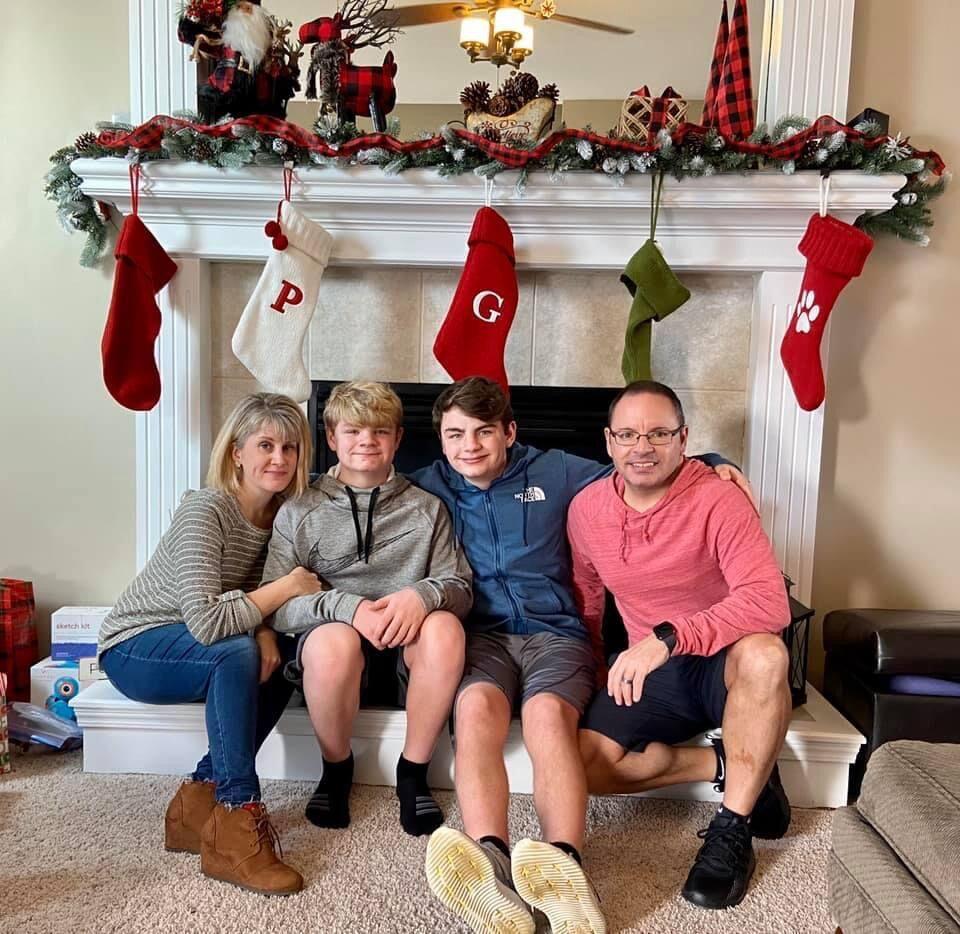 The relief did not stop at the meal train.
Jessica Hardy, PTA president for Mill Creek Elementary, received tons of messages from the community wanting to help out. Hardy, with the help of Green, made the GoFundMe page on Nov. 17, and donations started to pour in. As of Monday, more than $6,500 was already raised. 
"To know that people are showing up for her and this family is really great," Hardy said. "I guess I was surprised at how quick it happened, but I wasn't surprised that it did happen."
So far, there have been 82 donations ranging anywhere from $10 to $500. Green was amazed by the amounts donated.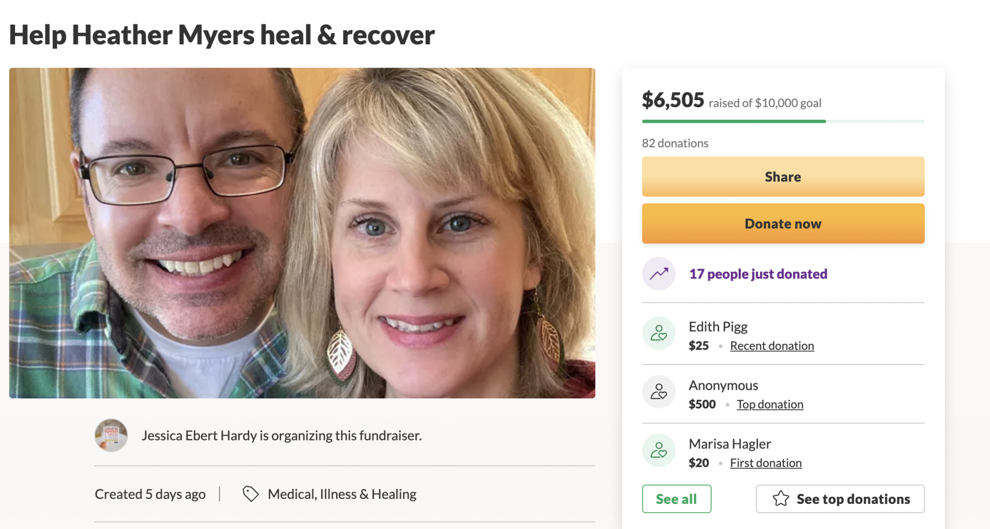 "It's astounding, especially this time of year that people are just so generous," Green said. "I couldn't believe people that don't even know Heather or Brian, just out of the goodness of their heart, donated this money."
Not only are people donating money, but one company donated it's time. Knight Lights LLC in Columbia wanted to help out as well. The company put up the rest of the Myers' Christmas lights and are going to take them down free of charge. 
"It takes a whole community, just not locally but even bigger than that," Green said.
Myers was released from the hospital on Friday. 
If you want to donate, visit the GoFundMe page for the Myers family.