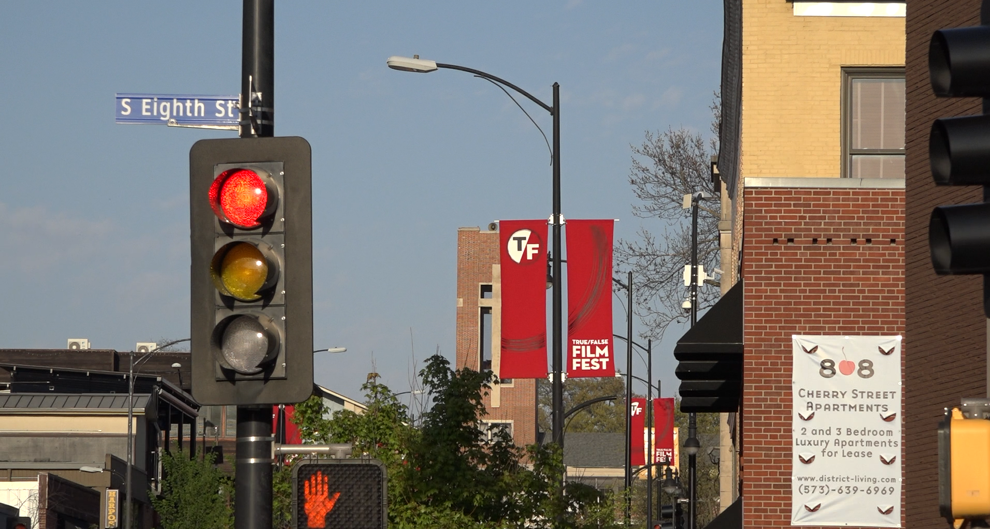 COLUMBIA- After a 14 month wait, the True/False Film Fest will be held at Stephens Lake Park this week, allowing for guests to attend in-person.
Filmmakers from all around the country will be in town to view their films alongside a live crowd.
"So many filmmakers last year didn't get that (experience) and might not for a little while elsewhere as well," True/False programmer Angela Catalano said.
Aurora Brachman, a documentary film student at Stanford University, will travel to Columbia to watch her featured short film "Club Quarantine."
The short film is based on a virtual zoom dance party that started during the summer of 2020.
Brachman attended the club every night for 2 months and wanted to showcase the energy of the club.
"I wanted to evoke with the energy of the film a similar trajectory of what it's like to have a night out at a party," Brachman said.
Brachman says she began creating festival-worthy films as soon as the pandemic started last year.
Brachman has not been able to see one of her films featured in a festival live and in-person.
"It will be the first ever festival I've ever been to in person," Brachman said. "I've always wanted to be a part of (True/False) and it's surreal that I actually am."
With the majority of film festivals going online over the last year, filmmakers have been forced to stay behind the computer screen while their films have aired.
Director Quinn Else's film "Fire Season" will be shown at this year's festival.
"There is a part of festivals that are really fun to attend for social reasons," Else said. "Missing out on that might be tough."
The festival will start on Wednesday, May 5 and run through Sunday, May 9.
Guests will be required to wear masks and will be seated in a pod-style seating arrangement.
"I'm really excited, I'm a little nervous," Brachman said. "I feel like my social skills have deteriorated over the last year because I've been inside, so it's going to be weird meeting people and to be in crowds again."