COLUMBIA − The University of Missouri is conducting two separate investigations on Phi Gamma Delta and is taking a third action to temporarily halt all MU fraternity activity. 
The investigations and action comes after an MU freshman ended up in the hospital with concerns of alcohol poisoning after a social event at the fraternity in the early hours Wednesday.
The university says it has opened two investigations on Phi Gamma Delta, commonly known as 'Fiji.'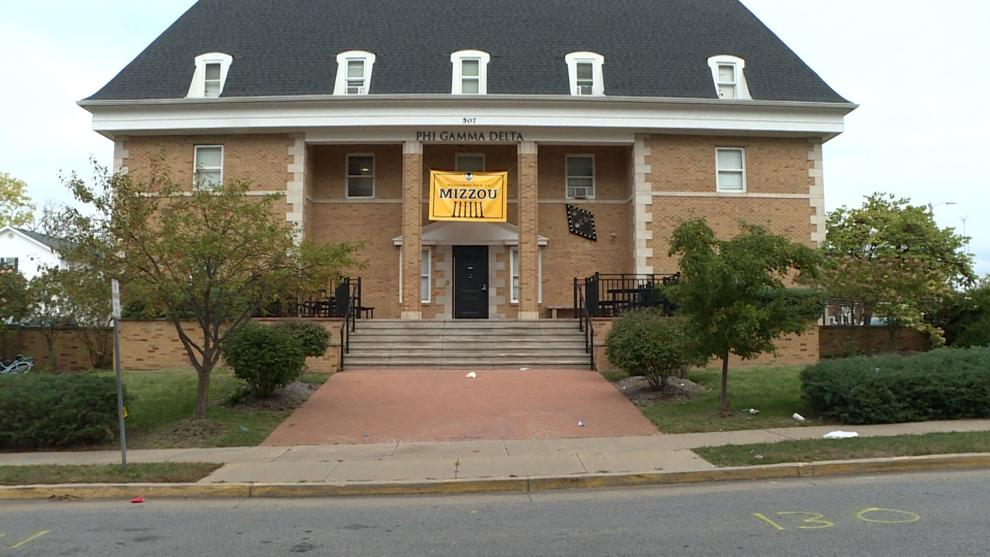 According to the university's Office of Sorority and Fraternity Life records, Wednesday's violation was not the first time Phi Gamma Delta has been in trouble with the university. 
The most recent incident happened near the end of August, with a violation of university policies and alcohol distribution. The consequences for that violation were alcohol education programs and alcohol event probation for the chapter. 
Before the August violation, the fraternity also had a hazing violation on April 1, 2021. The sanctions for that violation involved monthly meetings with Fraternity and Sorority Life, status report meetings and disciplinary probation as an organization. 
MU spokesperson Christian Basi did not specify whether Wednesday's violation was an incident of hazing from the fraternity. Basi explained the past violations are separate from recent events at the Fiji house. 
"Every situation has different consequences and scenarios," Basi said. "When they [the fraternity] are breaking university policy violation, they are faced with consequences, but it's not always a situation where a student's health is threatened." 
Phi Gamma Delta's first investigation is with campus police, MUPD, for criminal charges. The second comes from the university and the Office of Student Accountability for conduct code violations from members of Phi Gamma Delta. Basi explained an additional review of all MU fraternity policies is also taking place. 
"When we heard about this [incident] and gathered more information with recent reports of concerning behavior, the university is working with IFC [Interfraternity Council] to review the practices and policies in place for all fraternity activity," Basi said. 
MU's IFC is a group of student leadership who serve as the executive board for all MU fraternities. IFC worked with university officials to put a temporary pause on all fraternity activities, including social and philanthropic events. 
"Everything that a fraternity might do as an organization, they are no longer allowed to do currently," Basi said.
MU's spokesperson also said the university has been in contact with the student's family who was taken to the hospital on Wednesday. No update on the student's condition was given. 
Phi Gamma Delta's national office is also in contact with MU officials and the Columbia chapter.
MU's Phi Gamma Delta Wednesday violation comes after a deadly violation from the University of Kentucky's FarmHouse chapter. University of Kentucky police found an 18-year-old unresponsive at the fraternity. He was pronounced dead early Tuesday morning. 
The review of Greek Life policies is aimed specifically towards fraternity life, and not sorority life at MU. 
This story is developing and will be updated as more information becomes available.