CALLAWAY COUNTY — Two people were arrested Wednesday after troopers found 500 pounds of marijuana at a crash site on Interstate 70 near the Callaway/Montgomery County line.
According to a Missouri State Highway Patrol arrest report, David Mora Navarro, 34, and Victor Gonzalez Acosta, 32, were taken into custody for first-degree drug trafficking. Mora Navarro was also arrested for careless driving resulting in a crash. 
Troopers said they responded to the crash and found 500 pounds of packaged marijuana on the roadway.
You don't see this everyday, but it is 4/20…Troopers responded to a crash today on I-70 in Callaway County and found 500 pounds of packaged marijuana scattered around. Luckily, nobody was seriously injured.Arrest info below:https://t.co/2cvTu9gFBahttps://t.co/0EGqNq5pPJ pic.twitter.com/g51sMpJ0oF

— MSHP Troop F (@MSHPTrooperF) April 21, 2022
The crash happened in the eastbound lanes of Interstate 70, near mile marker 163 around 7:15 a.m. It shut down the eastbound lanes of I-70 for nearly two hours.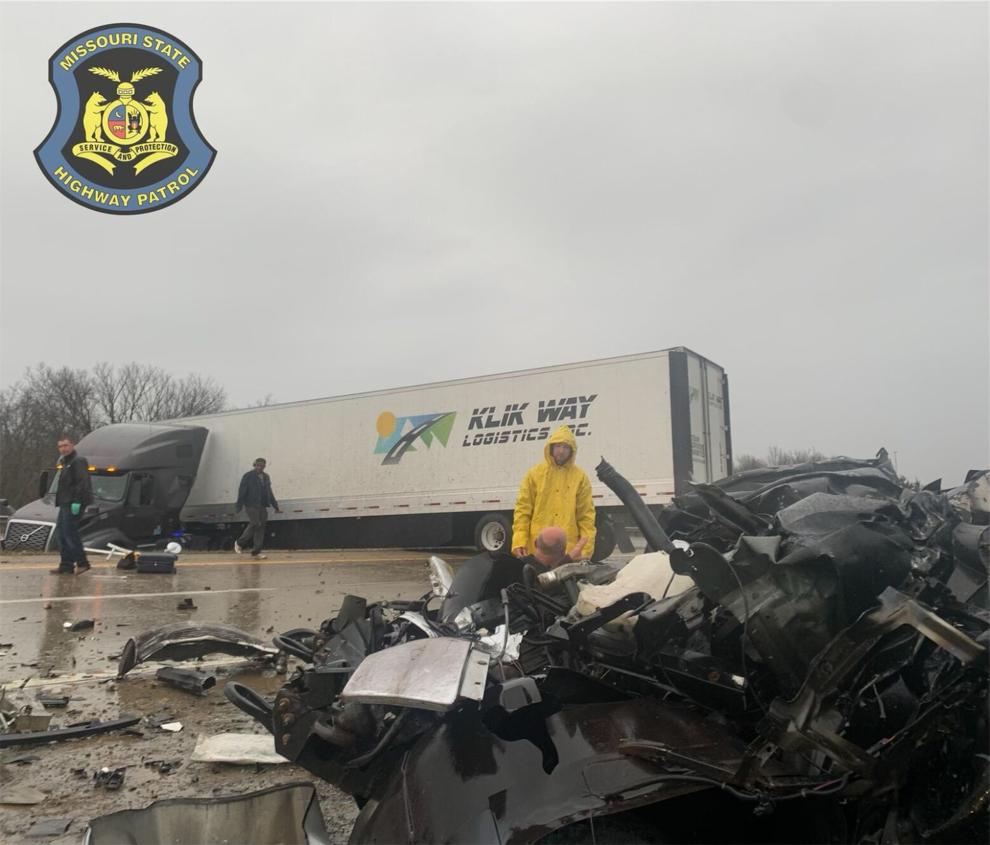 According to a MSHP crash report, the driver of a semi-truck attempted to avoid a previous crash.
The driver of a pickup truck, Mora Navarro, then lost control and struck the rear of the semi. 
A second semi-truck then traveled off the left side of the road and struck Mora Navarro's vehicle. 
Mora Navarro, and his two occupants, Gonzalez Acosta and Edith Daniel Lerma, were all transported to University Hospital for moderate injuries. Gonzalez was not wearing a seatbelt, according to the crash report.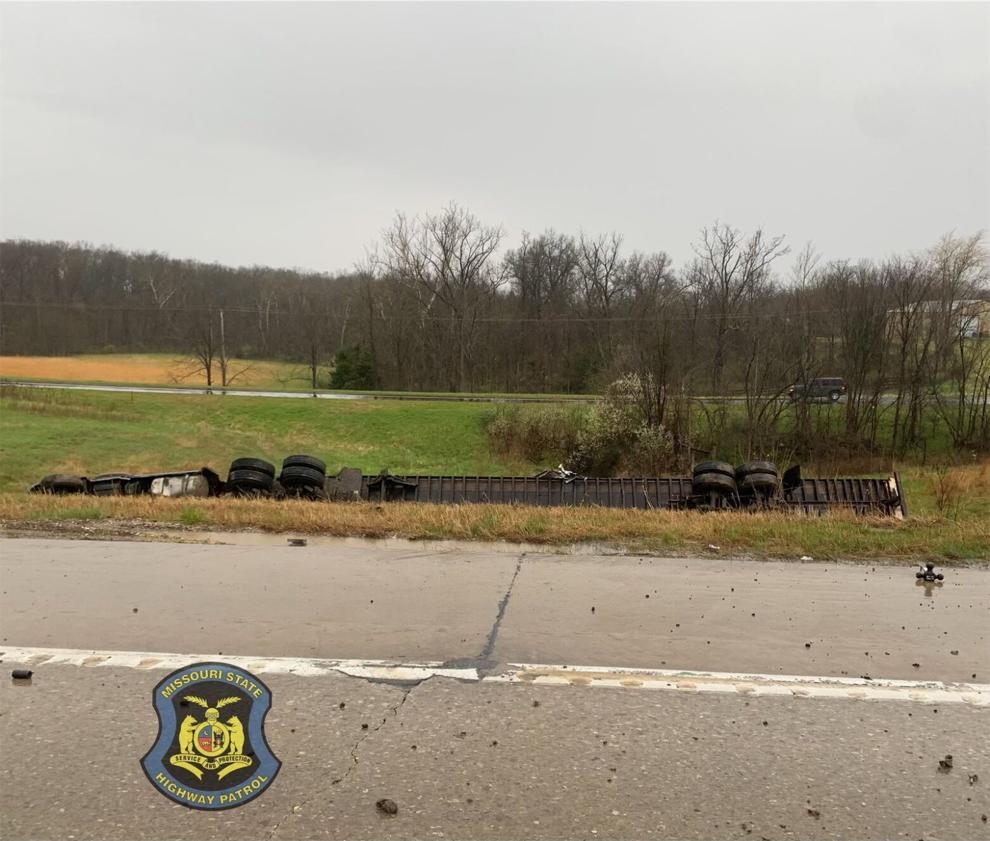 The drivers of the semi-trucks were not injured, according to the report.
The westbound lanes of I-70 opened about 30 minutes after the crash.