COLUMBIA - Drivers on Business Loop slowed down and honked their horns at Scheppers union employees Wednesday afternoon.
The workers are committed to striking until the union, Teamsters Local 833, and N.H. Scheppers Distributing can make a deal on a new labor agreement. 
According to the company's website, N.H. Scheppers Distributing Company is  a distributor of beer, cider, mead, non-alcoholic beverages, wine and spirits. It distributes products from more than 40 suppliers to over 700 licensed retail accounts in 10 countries. It has two locations in mid-Missouri: one in Columbia and another in Jefferson City.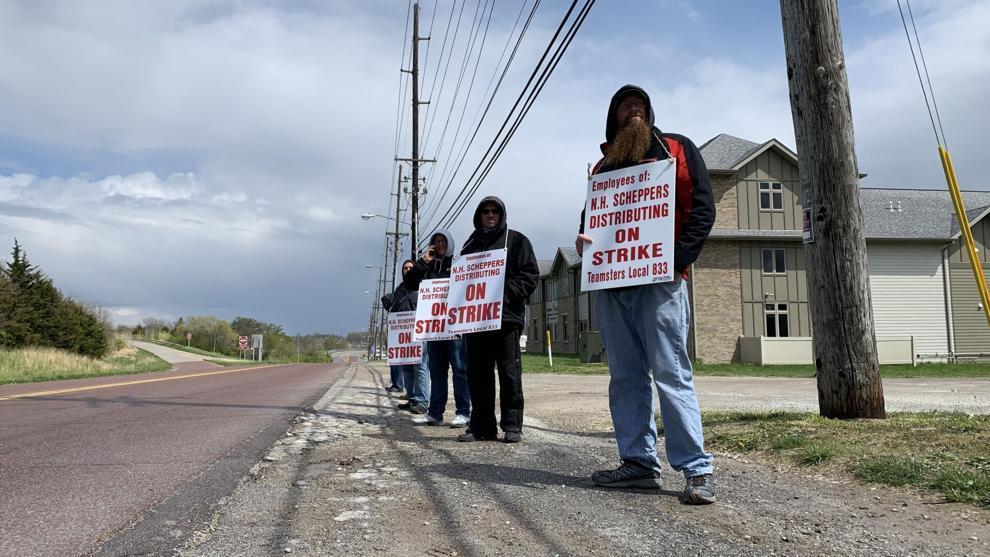 Mark Bruemmer, a representative of the union, said at least 24 workers from both plants are participating in the strike. Six employees from the Columbia plant were out on Wednesday, just down the street from the facility at Black and Gold Tavern.
The group began striking on Monday.
Bruemmer said workers are striking in order to receive "better wages and working conditions for the men."
According to an emailed statement from Scheppers Distributing, the negotiations for a new agreement have been going on since January of this year.
"Despite making our highest offer in the history of our working relationship with the union, both in terms of overall dollars and percent increase, the union has voted to implement a strike," the statement said.
Scheppers Distributing said they believe their most recent offer made to the union "will provide many more years of economic growth and community support for years to come."
Bruemmer said union workers will continue to strike from 8 a.m. to 3 p.m. everyday until an agreement is reached by both parties.