KANSAS — Two suspects were arrested Wednesday in Iola, Kansas, in relation to the death of Moises Hernandez-Sanchez.
In cooperation with the Iola Police Department, Ashland police officers located Robin Morales-Sanchez, who police say stabbed Hernandez-Sanchez on July 30. Hernandez-Sanchez later died at University Hospital.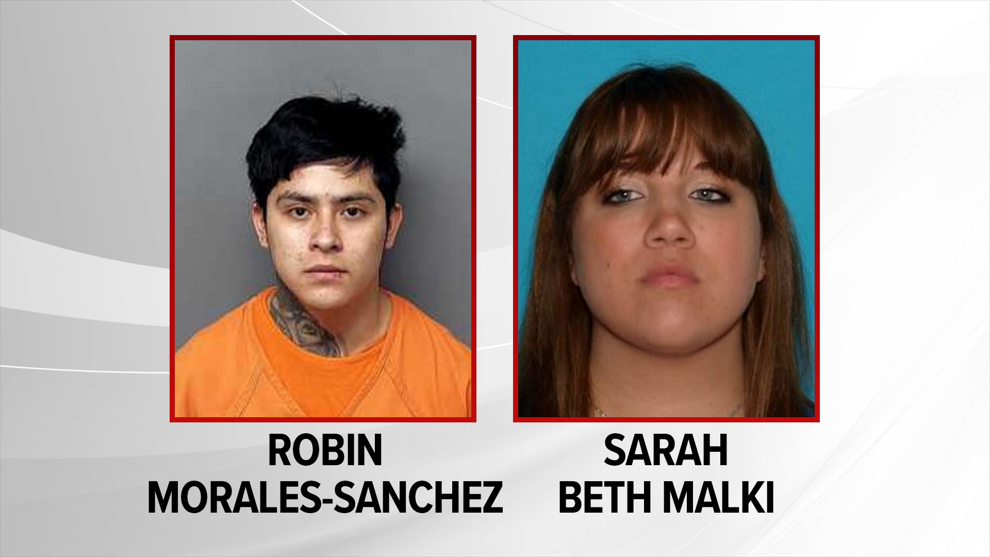 Morales-Sanchez was arrested for murder in the second degree, assault in the first degree, and two counts of armed criminal action.
Officers also arrested Sarah Beth Malki, who was allegedly harboring Morales-Sanchez and attempting to help him leave the country, according to a news release from APD.
Malki was arrested for hindering the prosecution of a felony.
Both suspects are in custody in Kansas and will be transferred to Missouri.
No bond is allowed for either suspect.
"I'm tremendously proud of our team and the tireless work they've done," Ashland Police Chief Gabe Edwards said. "The Hernandez-Sanchez family are an important part of our community and we are confident justice will be served."