BOONE COUNTY – Boone County Sheriff's Department is searching for a man after he escaped law enforcement during the early morning hours on Tuesday, Jan. 4, according to a news release posted on Facebook.
On Jan. 10, a Boone County judge signed a warrant for the arrest of Gianni Dominique Hodo. Bond was denied.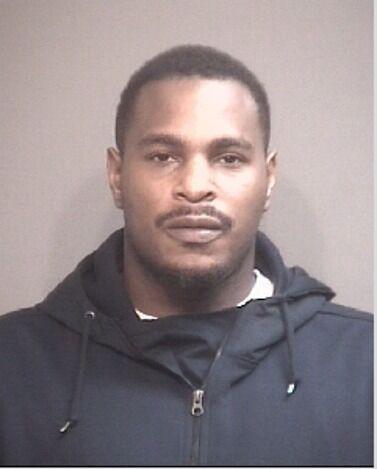 Hodo, 30, is wanted on several charges, including first-degree domestic assault, armed criminal action, two counts of endangering the welfare of a child, leaving the scene of an accident and operating a motor vehicle in a careless and imprudent manner, involving an accident. 
Hodo has two active warrants for previous offenses. One active warrant is for a felony charge for stealing a motor vehicle. The second warrant is for failing to appear on the charge of driving with a revoked or suspended license.
Deputies were dispatched to the 100 block of Sanders Court in Columbia after a woman was reported to be screaming for someone to call the police around 2 a.m. on Jan. 4.
One deputy observed and followed a vehicle matching the description of the suspect vehicle while another deputy responded to the physical disturbance call.
The responding deputy found a victim with injuries and the residence in disarray. The assault occurred with children in the home. The suspect allegedly stole keys to the victim's vehicle and fled the scene.
The deputy following the suspect vehicle attempted to initiate a traffic stop before the suspect continued eastbound on St. Charles Road.
The suspect fled westbound on Interstate 70, resulting in a vehicle pursuit. The deputy followed the suspect on Rangeline Street, Vandiver Drive and westbound on Leslie Lane before the suspect's vehicle ran off the right side of the road and struck a parked vehicle.
Deputies were unable to catch the suspect when he fled on foot.
Anyone with information regarding Hodo is encouraged to call the sheriff's department at 
573-875-1111
 or contact CrimeStoppers at 573-875-TIPS.