COLUMBIA - Two Boy Scout Troops from Appleton, Wisconsin are residing in a Columbia hotel following the derailment of an Amtrak train in Chariton County Monday afternoon. 
Troop 12 and Troop 73 were taking the train home from scout camp in Philmont, New Mexico when the unexpected happened and they derailed from the tracks.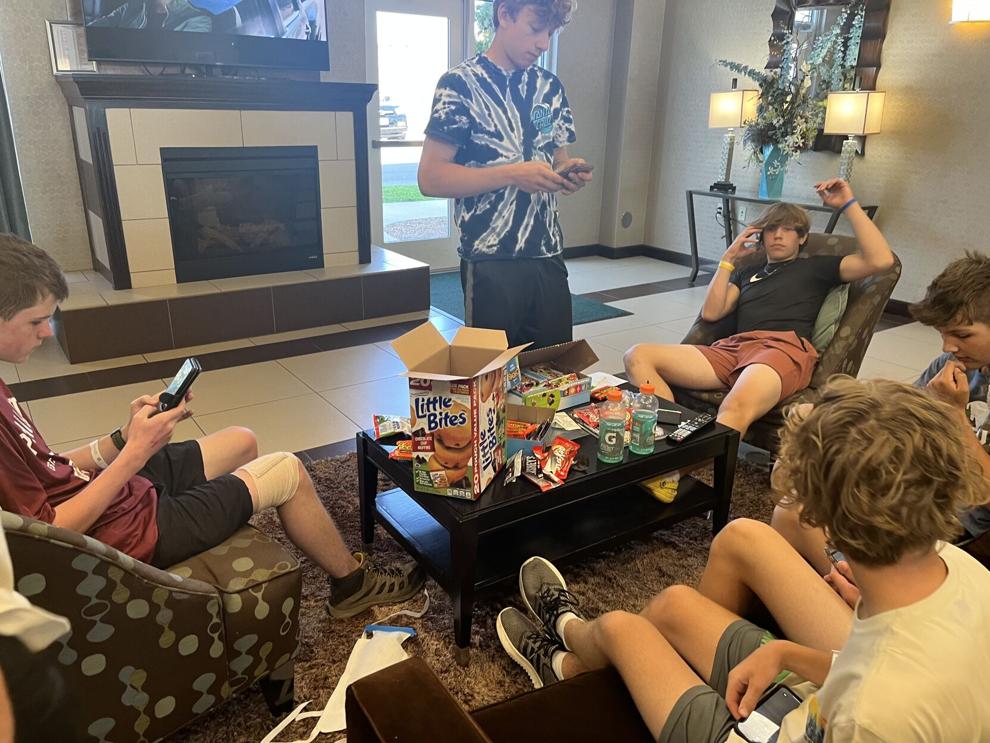 "We felt this big jolt and then I looked out my left passenger window and I saw smoke all over the tracks and then there was a second jolt and then soon later the train car started to tip over," train passenger and Boy Scout Mason Geissler said.
After the scouts made it out of the train, they immediately began helping others. They said they looked for any way to help and made sure other passengers were okay.
"I was out helping people get out. I was making sure kids got out first and I had a couple kids in my arms at a time carrying them. Older people, I was stabilizing them making sure they were okay," train passenger and Boy Scout Eli Skrypczak said.
Passenger and Boy Scout Logan Poelzer described the day as crazy and exhausting.
"Once most of the scouts were on top of the train, we were all going around trying to get people out," Poelzer said.
Another passenger and Boy Scout Dean Seaborn was in the bathroom at the time of the crash. He said water was leaking and screws were falling out, and he couldn't move the door.
"Two men helped me lift the door up and they got me out," Seaborn said. "When I got out I didn't realize how bad it was."
After everyone made it out of the train, the troops made their way to a local high school and then were taken by bus to Boone Hospital. They were then taken to a hotel to stay the night.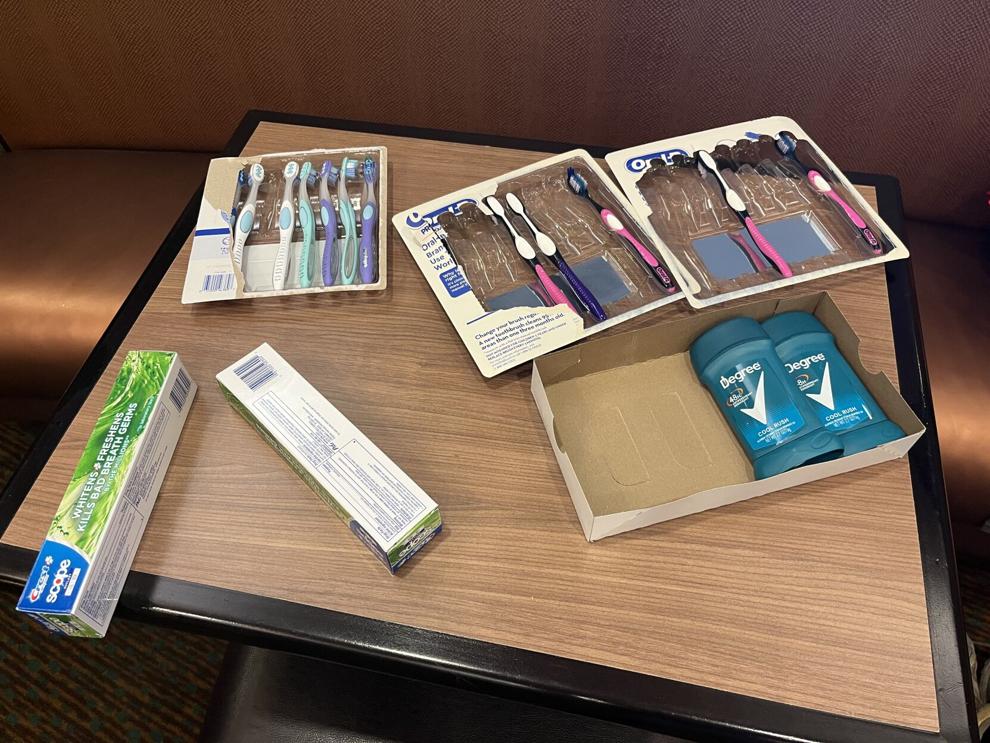 The troops arrived at the hotel without food, water and their basic necessities like toothbrushes, deodorant or even new clothes to change into, and that's where Columbia Scout Troop 6 Our Lady of Lourdes stepped in.
Troop parents Tonya Ford and Johanna Cox said their hearts dropped when they heard the news. 
Their sons were at the same camp Troop 12 and 73 were at in Philmont.
"Immediately our hearts went to our throat," Cox said. 
"This could have been our boys just a few days ago," Ford said.
The moms came together with the help of others to do anything they could for these scouts.
"I posted on Facebook we are in Columbia and if anyone needed anything," Ford said. "A few hours later, one of the moms reached out through Facebook Messenger and asked me to pick up her son who had been kind of stranded at University Hospital."
Cox said overnight, they raised over $1,000 for Troop 12 and 73. 
"We headed to Sam's Club and got them deodorant, tooth brushes and clean underwear, socks, gushers, who doesn't eat gushers, Gatorade, water and fresh fruit," Cox said.
Assistant Scout Master of Troop 12 Craig Thoms said he is proud of how the troops came together and started thinking of how they could help others.
"I'm really proud of our scouts. I think they acted appropriately and quickly to help other people out," Craig said. "One of my first memories after we rolled over was the scouts moving windows and getting on top of the train and pulling people out.
Boy Scout and train passenger Matt Suprise said he is just thankful for the help they received.
"I honestly just think we were blessed by God because there were not many fatalities and most of us got out with mostly superficial injuries and you can count on one hand the amount of us that have bad injuries," Suprise said.
The National Transportation Safety Board Chair Jennifer Homendy gave a shoutout to the troops Tuesday during a media briefing for their assistance after the crash Monday.
The Troops are still trying to find a way back to Wisconsin but are very thankful for the help and support they have received from the Columbia community. 
(Editor's note: This story was edited to clarify the hospital the troops were taken to.)