COLUMBIA - The Missouri Department of Conservation (MDC) is trying something new to limit the presence Callery pear trees in local environments.
Callery pear trees, also known as Bradford pears, are the top invasive plant species in Missouri. They are easily identifiable right now because of the white petals of their blossoms.
MDC community forester Ann Koenig said the trees take up space in many places.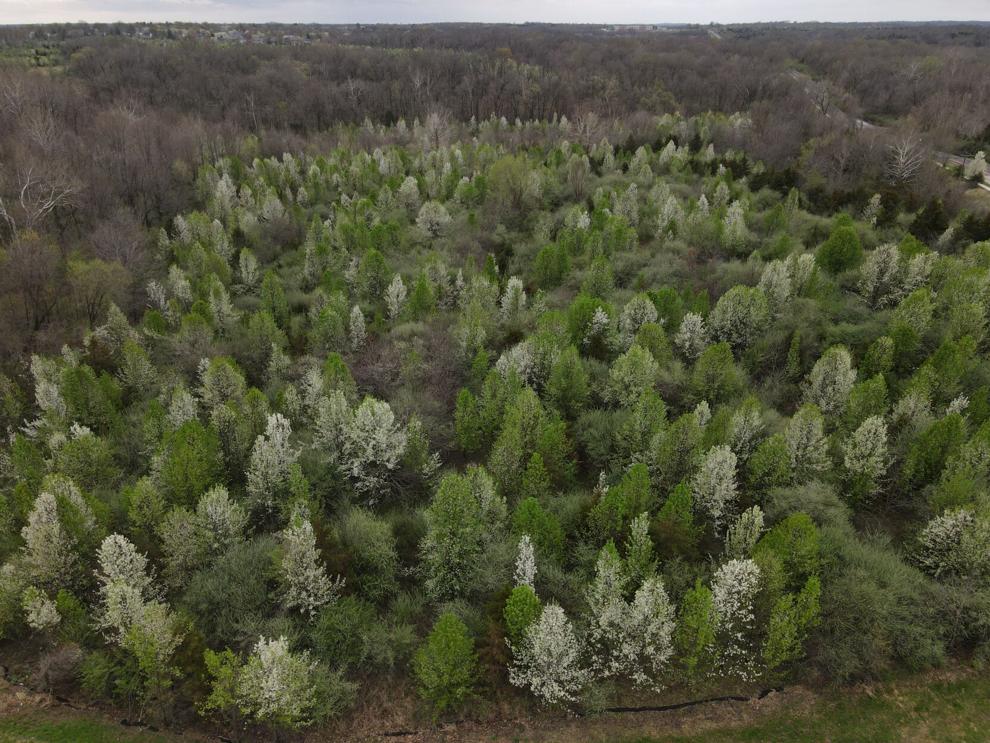 "You will see parks here in Columbia and in open fields that are just absolutely inundated with pear right now," Koenig said. "They're easy to identify right now because they're blooming."
The department will "buy back" a cut down Callery pear at an event new to Columbia starting April 20.
The program works like this: property owners can send in photos of cut down Callery pears. In turn, the tree-cutter will receive a native replacement tree, like a Redbud or Dogwood.
Participants can register here. They can pick up their free tree from 3-7 p.m. on April 20 at the MDC Regional Office at 3500 East Gans Road in Columbia.
Another buyback program will take place in the St. Louis area.
The trees originally come from China, but have spread rapidly in Missouri forests and grasslands after being used as decorative trees. They smother existing plant life in those areas.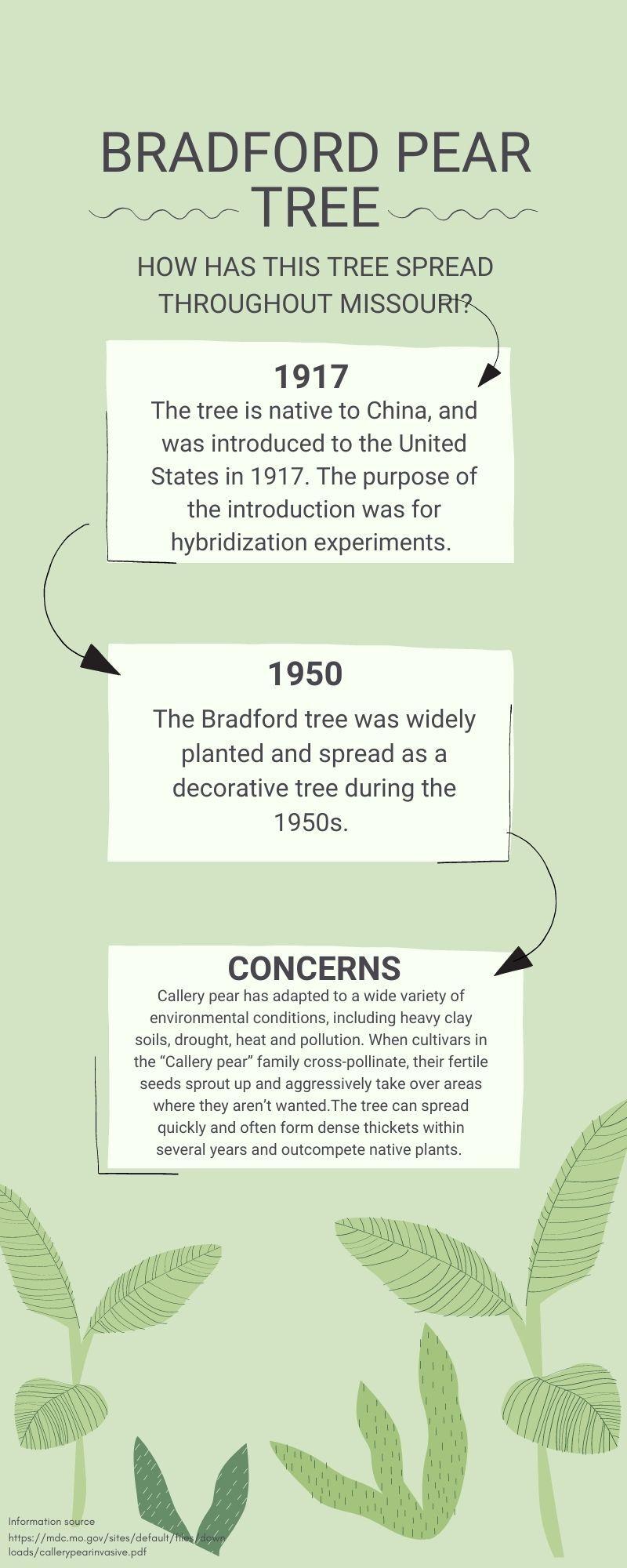 "It's very hard for the native plants to grow up underneath those and survive because they're getting shaded out," Koenig said.
The trees flower in spring, which attract many pollinators. That makes the tree's seeds very fertile. Birds spread the seed later in the season by eating the pear fruit. The spread is also accelerated by the large number of Callery pear varieties that can cross breed.
Michael Weil is the owner of Columbia Tree Work. He said most people with a Callery pear get them for their flowers and shade, but they are weak and can be damaged in storms.
"Every spring or every time you get a gust of wind, you do tend to experience the influx of calls on the pears," he said.
Weil said he also has customers help with invasive growth of the pear trees. His method for removing pear trees involve removing the tree, grinding out the stump, and treating the ground with a type of tree herbicide.
"If you just take an axe to it or something, that's not going to be enough," Weil said. "It's going to try to come back."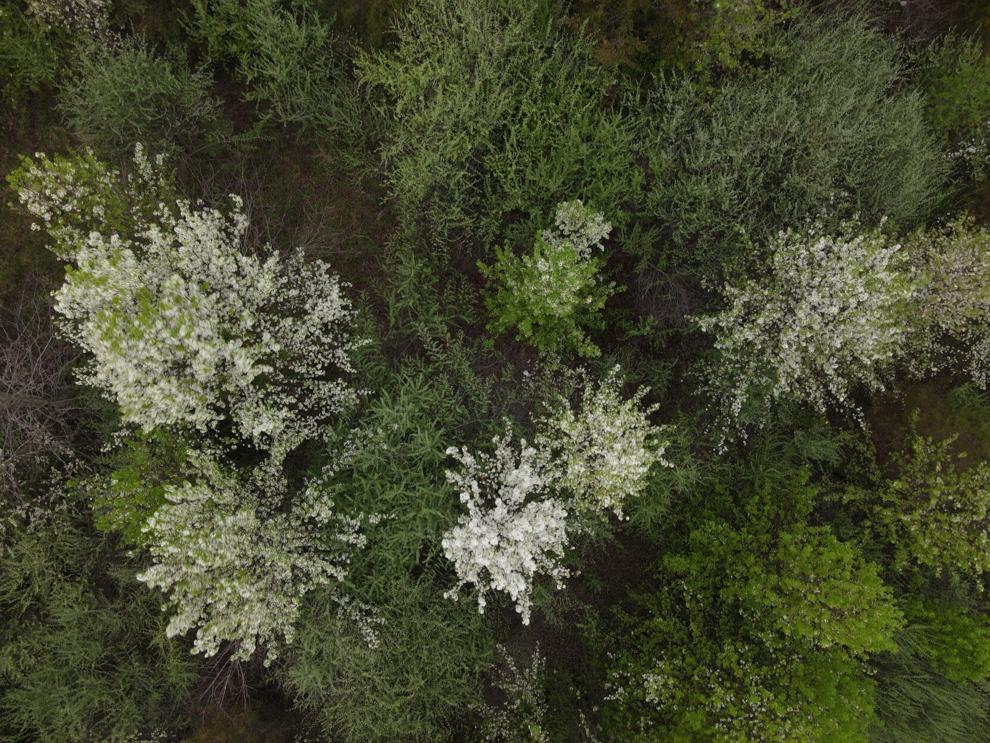 Koenig said the trees are still sold at some big box stores. A Wednesday check revealed the Bradford variety of pear tree was available at Lowe's, but not at The Home Depot, Walmart or Menards. Most local nurseries no longer sell any variety of Callery pear.
The upcoming event will be hosted by MDC and its partners the Missouri Invasive Plant Task Force, the Missouri Community Forestry Council, and Forest ReLeaf of Missouri.