MISSOURI-- The annual back to school sales tax-free holiday starts Friday and runs through Sunday.
The tax weekend exempts the state tax, which is 4.225%, on clothing, school supplies, computers, keyboards and more.
The sales tax exemption is limited to:
Clothing – any article having a taxable value of $100 or less
School supplies – not to exceed $50 per purchase
Computer software – taxable value of $350 or less
Personal computers – not to exceed $1,500
Computer peripheral devices – not to exceed $1,500
Graphing calculators – not to exceed $150
The National Retail Federation says spending this year is expected to be at an all-time high. 
On average, families with kids in elementary school through high school are expected to spend $848.90, which is up $60 from last year.
Total spending is expected to reach $37.1 billion, which is an all-time high, and is up from last year's spending of $33.9 billion.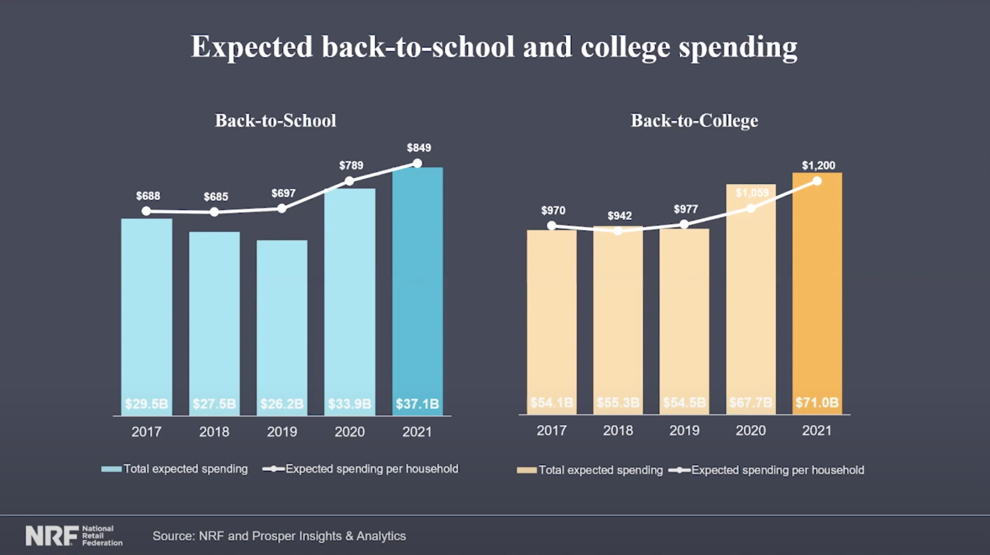 Some cities have chosen to not participate in the tax-free weekend. Even if a city has does not exempt their city sales tax, the state sales tax will still be dropped from the total bill.
For more information, can be found on the Missouri Department of Revenue's website.