JEFFERSON CITY − This year's Christmas tree on the Governor's mansion lawn has been donated by a Columbia couple.
The tree is expected to arrive on Monday, Nov. 29 between 7 and 8 a.m. A portion of Madison Street will be closed during this time.
The 30-foot Norway Spruce is donated by Columbia couple Steve and Carla Lieble. The couple said they decided to donate the tree because it has grown too large for their front yard.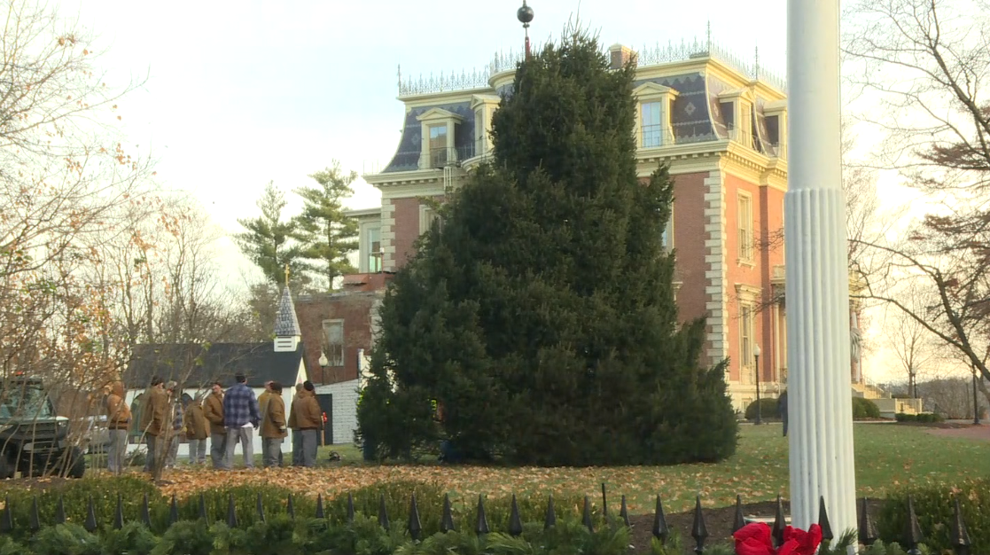 The tree for the Governor's mansion interior is a 20-foot Norway spruce supplied Hermann's Pea Ridge Forest.
Gov. Mike Parson and First Lady Teresa Parson invite all families to attend the annual tree lighting ceremony on Friday, Dec. 3.
The Parsons will be on a trade mission to Israel and Greece, so Lt. Gov. Mike Kehoe and Second Lady Claudia Kehoe will light the mansion's tree at 6 p.m. Friday. 
Candlelight tours of the ground floor of the mansion will also be available Friday, Dec. 3 from 6 to 8 p.m. and Monday, Dec. 6 from 6 to 8 p.m. Tours are free and open to the public.