JEFFERSON CITY - Thursday marked the 40th anniversary of the National Crime Victims' Rights Week. Agencies and spectators gathered on the lawn of the State Capitol for the Missouri Crime Victims' Rights Ceremony, which was canceled last year due to COVID-19.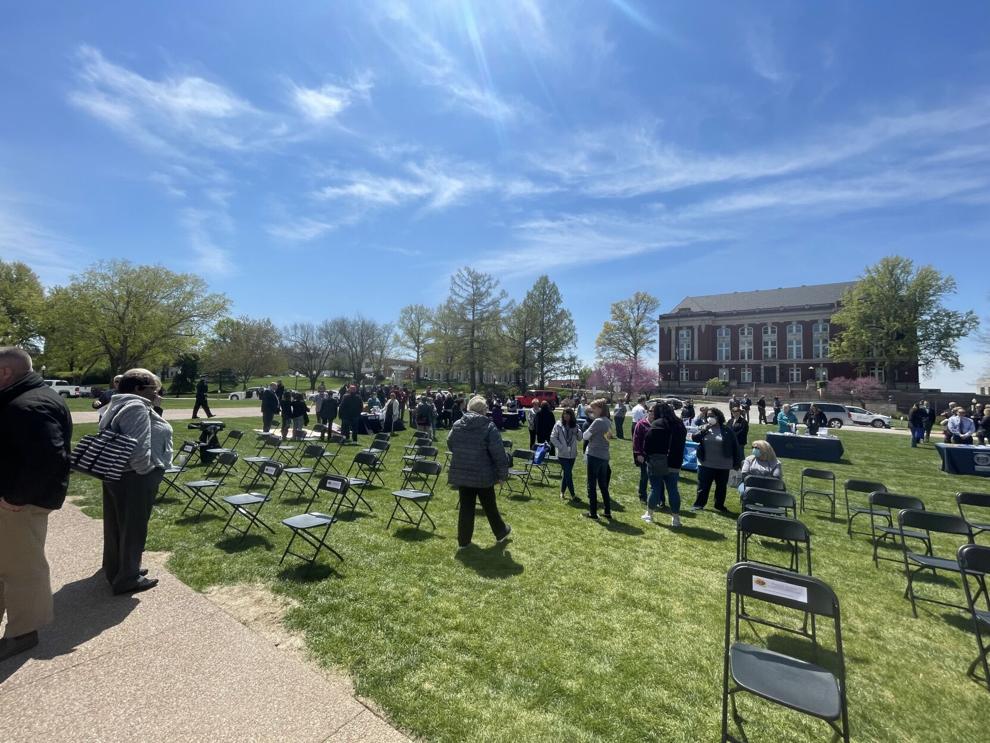 Callaway County Prosecutor Chris Wilson's sister was killed as a child by someone playing with a hand gun.
"Her death left a whole in my family that exist to this day," Wilson said. "And like most victims that was our introduction to the criminal justice system."
At the ceremony, Wilton shared his story of being thrown into the criminal justice system because of his sister's case and how it motivated him to become an attorney.
"We we went through that process and my family ended up working with the prosecutors who handled the case and I ended up having an epiphany and knew that's what I wanted to do," Wilson said.
Director of the Department of Public Safety Sandy Karsten read House Bill 66, which created the Pretrial Witness Protection Services Fund. It was signed into law in September 2020. The goal of this program is to protect victims and witnesses of violent crime and their families who might be endangered for providing testimony about their cases.
"The problem that was there is we try to reduce violent crime across the state. We see that sometimes people are reluctant to testify because of fear of their safety," Karsten said.
The new law allows the Pretrial Witness Protection Services Fund to provide for the wellbeing of victims/witnesses of violent crime and their families if their testimony might subject them to danger or bodily injury.
"This helps them with relocation, a new cell phone, things like that. We have many departments that have shown interest right now and we have one or two pending claims and are expecting more," Karsten said.
The slogan for this years event is "SUPPORT VICTIMS. BUILD TRUST. ENGAGE COMMUNITIES."
One way law enforcement said people can do to uphold this is by knowing the rights victims have.