MISSOURI RIVER — A Missouri man recently caught and released an albino blue catfish on the Missouri River, according to a Facebook post by the Missouri Department of Conservation.
Kevin Markway shared a photo of himself holding the fish with the department. Markway said in a comment on the post that he released the fish back into the river after taking the photo.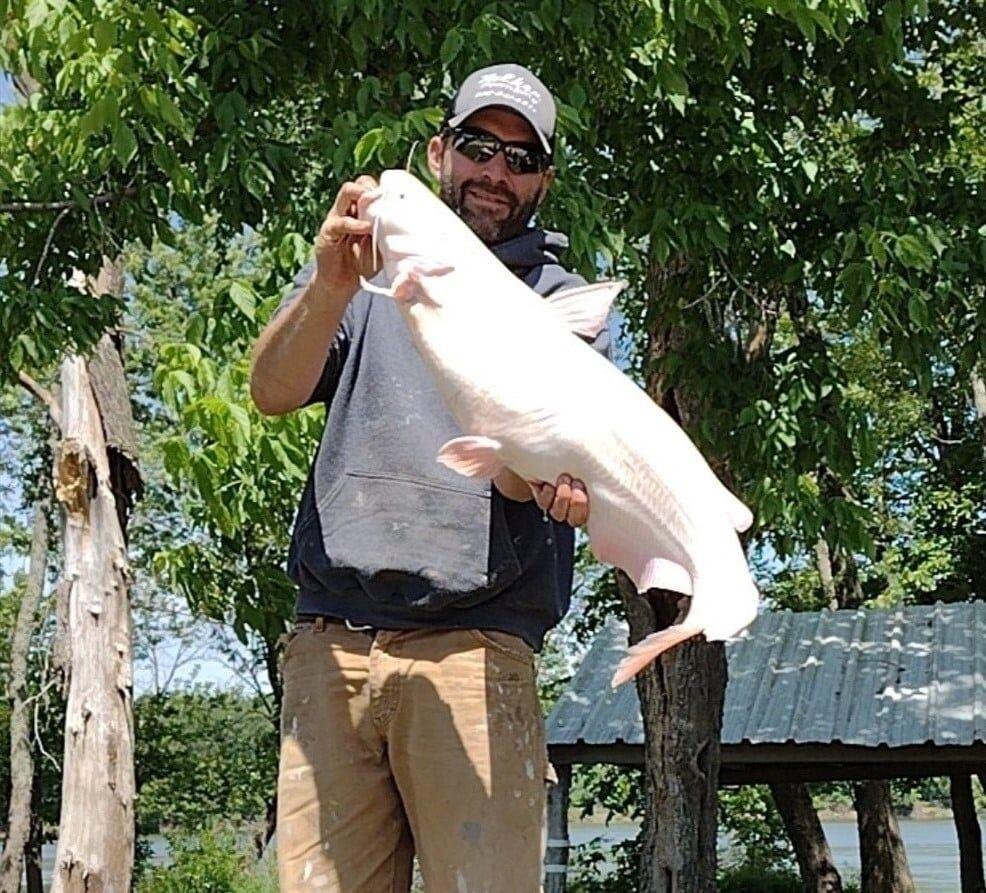 Like other albino animals, albino blue catfish are rare. Albinism is a recessive trait and makes animals more noticeable to predators at a young age, resulting in a decreased life expectancy for albino wildlife.
Department staff estimated the fish was between eight and 10 years old.