JEFFERSON CITY - Complaints of a temporary LGBTQ exhibit began Sept. 1 and have yet to cease. These thoughts come from both Republicans and Democrats, regarding the need for the exhibit and where it was relocated.
The display, informing those on the LGBTQ history, stood for four days at the Missouri Capitol's museum before being removed.
Sen. Greg Razer met with the public on Wednesday at the Lohman Building, where the exhibit was moved to after its Capitol removal.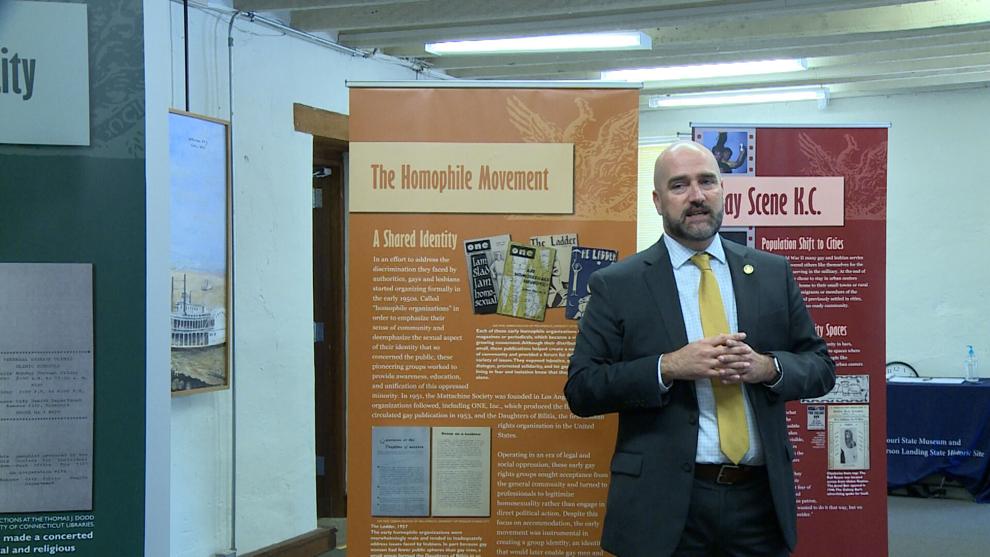 "Clearly we are not in the Capitol building," Razer said. "This building has fewer visitors, it's less accessible, it's open fewer days, less hours, and is closing completely for the season on Dec. 2, which is weeks before this exhibit was to be taken down at the end of the year."
As Missouri's only openly gay Senator, he encourages Missourians to continue visiting the display even at the new location. Razer emphasized that he would not have his federal role without the 1950-60s historical achievements of the LGBTQ, one of the movements represented at this exhibit.
"I stand on their shoulders," Razer said. "I stand to fight for them."
The meeting, held where the exhibit now stands, included interactive parts like these post-it notes responses. pic.twitter.com/a0bCoQGr8x

— Danielle King (@DanielleRKing_) September 15, 2021
This "fight" is a civil one that Razer wants to attack by showing his Republican colleague that there is no intent of harm from this display. He invites his colleagues to join him in learning about LGBTQ history.
However, some of the colleagues have a firm stance on the removal of the exhibit. On Sept. 2, Rep. Brian Seitz, one of the many state representatives who expressed concerns, stated that this display could be harmful sight to children visiting the Capitol. 
"What was the purpose of putting that display up at this time period when we'd be having school children soon visiting the Capitol. was that an age-appropriate display to be having at the Capitol at this time?" Seitz told KOMU 8 on Sept. 2.
The Lohman Building is open from 10 a.m. to 4 p.m., Tuesday through Saturday.